The CARIFORUM-EU Business Forum is an international trade and business development conference designed to connect Caribbean, African, European and Pacific businesses.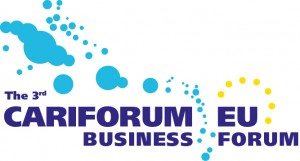 Taking place from April 15 – 16, 2015 in the beautiful location of Montego Bay, Jamaica the forum will focus on agro-processing (cocoa, herbs and spices), music and higher education sectors. Â This high-profile event brought together over 150 carefully selected stakeholders to develop and build international partnerships through participating in business to business meetings, networking and professional consultations.
The forum sought to build on the success of the first two events and support the ongoing efforts of Caribbean businesses to build meaningful and mutually beneficial relationships with European counterparts to increase trade and investment and build local capacity and know-how. At the same time it will help connect European firms and buyers with suppliers in the Caribbean.
View or download the presentations from the event.
Herbs and Spices Resource Library
Higher Education Resource Library
Download "Download the 3rd CARIFORUM-EU Business Forum Agenda" 6 MB