Tourists often say one of the Caribbean's unique selling points, which entice them to come back to the islands again and again, is 'the people'. Caribbean people are renowned for their warm, approachable and friendly nature and this strength is being utilised in parts of the region to grow the developing call centre industry in which an estimated 55,000 Caribbean people are now employed. One of the first companies to leverage the region's human resources in this area was Guyana-based Nand Persaud International Communications Inc (NPIC).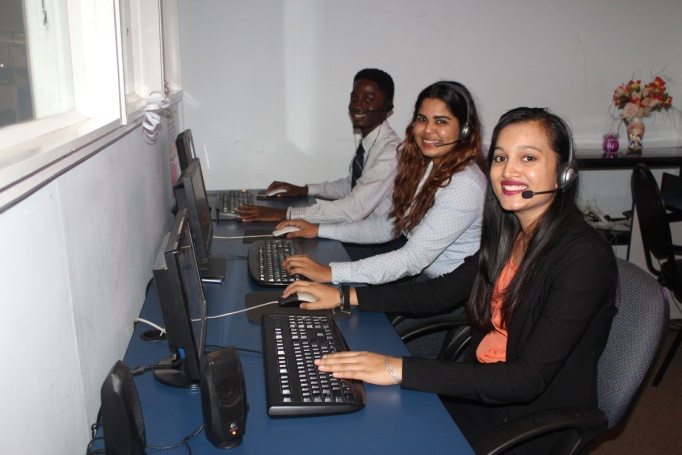 Before establishing the first call centre in Guyana in 2002, the Persaud family were known for their expanding parboiled rice empire – Karibee Rice. But founder and CEO Ragindra Persaud decided to branch out into a completely different sphere after being taken on a tour of a call centre in Jamaica. He could see the potential for the business in his own country and set about establishing NPIC with the help of his father and brother.
Mr Persaud recalls: "I was on a trip to Jamaica in 2001, this was around the time Jamaica had just started blooming in the (call centre) industry. I was lucky enough to have a walk through on the industry – how it operates, the demand as well as the number of jobs it can create. It is a profitable business and at the time, Guyana's economy wasn't performing at its best. It was a great opportunity for my country. We grabbed the bull by the horns and started researching markets. The following year we commenced constructing our facility here in Guyana. By September 2002, our doors were opened. "
But building trust and attracting business from companies primarily based in the US, Canada and the Dominican Republic, as well as convincing them that the country and its people were up to the task, was particularly challenging at the start because Guyana was experiencing a damaging crime wave. Managing Director Darren Ramdial explains: "Clients are reluctant to associate themselves with crime-plagued areas/regions. The crime rate was very high and customers were scared to come here to expand their business. One of the challenges was convincing them to do business with us regardless of this."
One of the other challenges was the high cost of bandwidth and electricity which Mr Ramdial believes impacted the company's initial competitiveness as it dealt with fierce competition from rivals in the Philippines and India where these costs are relatively low.
But NPIC did have a distinct advantage – its close proximity to the US – which it used to sell its offering as a 'nearshore' provider. Mr Ramdial says Guyana's location proved to be a huge benefit: "We are merely a few hours away from our clients as opposed to an entire day as is the case with our major competitors. Our accent is also very neutral and our labour costs are attractive."
The NPIC call centre currently employs 200 people and offers a range of services including transcription, data entry, research and gathering, quality assurance services, telemarketing, customer support, and IT.
NPIC's impressive export growth of 31 per cent in 2015 led to it securing the Caribbean Export Development Agency's 'Excellence in Service Exports' award in December 2016. The honour even drew the attention of a management consultancy company based in Chicago called 'Soloman Group International' which subsequently chose to work with NPIC on a short term project.
Mr Ramdial says most of NPIC's new business comes from the Internet and large scale networking events designed for the outsourcing industry: "Networking is key", he insists. "Currently we are involved with Nearshore Americas, an organisation that helps to market companies that are located close to the US. Just recently we were a part of a tour they hosted here in Guyana."
Caribbean Export secretariat for the Caribbean Association of Investment Promotion Agencies (CAIPA) in collaboration with JAMPRO is hosting the regions first conference focused on business process outsourcing (BPO) on December 6, 2017 in Montego Bay, Jamaica. It's a bold and strategic move to showcase what the region has to offer and attract more outsourcing companies to service providers like NPIC. The Outsource to the Caribbean conference, sponsored by itelbpo smart solutions, provides an ideal opportunity for both regional service providers, investment promotion agencies and international companies looking to outsource services to meet and build relations.
Over the next six months the company is hoping to grow its clientele and attract more business from the US and possibly Europe and has plans to expand into other parts of Guyana. Mr Ramdial says NPIC is also continuing to focus on providing a top quality service for its clients: "The call centre business is very challenging especially when it comes to marketing. For one, the market is very competitive. We've learnt that the key to thriving in the business is to keep improving your service, and your brand. It is the only way to remaining competitive. High quality service counts. Our aim is to be the largest call centre in Guyana. At present we are located in Berbice County but we are hoping to expand to the various regions in Guyana."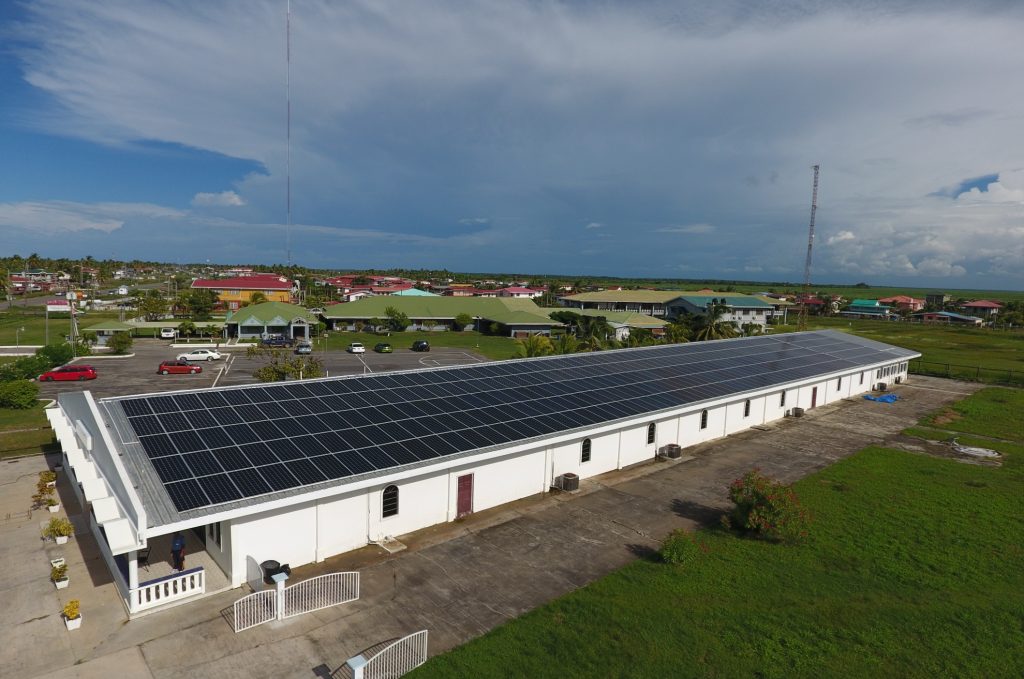 The innovative firm will also be focusing on green energy and saving money through a solar power initiative which has drastically reduced its electricity bill by approximately $50,000 (Guyanese dollars) a day. This project is expected to make a return on the investment of $528,000 (US dollars) within six to seven years.
So what has been the key to NPIC's success from a fledgling company in 2002 to a thriving market leader almost 15 years later? "Believe in what you set out to do and commit fully", Mr Persaud advises.
"If you don't believe in it, you will fail. When we ventured into this business I had no doubt that Guyana had the potential to succeed in this market. I believed in my country's potential and backed it with my investment."
About
Caribbean Export is the only regional trade and investment promotion agency in the African, Caribbean and Pacific (ACP) group. The Agency is currently implementing the 11th EDF Regional Private Sector Development Programme and will host the Outsource to the Caribbean Conference sponsored by itelBPO smart solutions on December 6th at the Iberostar Hotel, Montego Bay Jamaica.