Earlier this year twenty (20) designers participated in the Caribbean Fashion Accelerator jointly funded by the Caribbean Export Development Agency (Caribbean Export) in cooperation with the European Union and the Caribbean Development Bank (CDB). Caribbean Export provides support for the development of the regions cultural and creative industries as part of the implementation of the Regional Private Sector Development Programme funded by the 11th EDF. The Bank's funding is through its Cultural and Creative Industries Innovation Fund (CIIF).
Led by Sandra Carr, one of the pioneers of the Caribbean Academy of Fashion and Design at the University of Trinidad and Tobago the bootcamp workshop focused on refining the designer's products for the export market; identifying where best to place their products and how to develop their brands. It also looked at leveraging social media platforms and developing the right market strategy.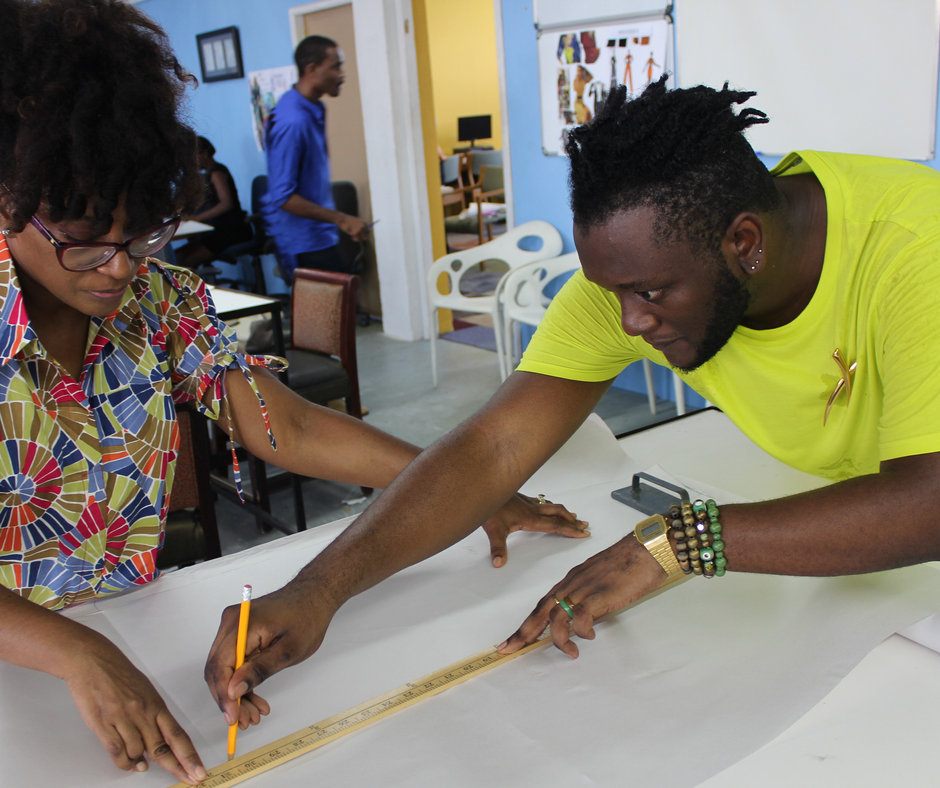 One of the key take-aways from this workshop was the collaboration between the designers to develop new pieces. The Caribbean Fashion Accelerator pt2 has been developed in partnership with the National Cultural Foundation (NCF) of Barbados, Invest SVG and Caribbean Market Center and is focused on building upon these skills and developing the designer's product packaging. Over the period October 14 – 24, 2019 sixteen (16) participating designers from Barbados, Haiti, Jamaica, Saint Vincent and the Grenadines and Trinidad and Tobago, including a number of whom would have participated in the first edition, will get to learn first-hand from Carr.
At the opening of the workshop Ms Carr encouraged the designers to work together and to be open to what they were about to learn.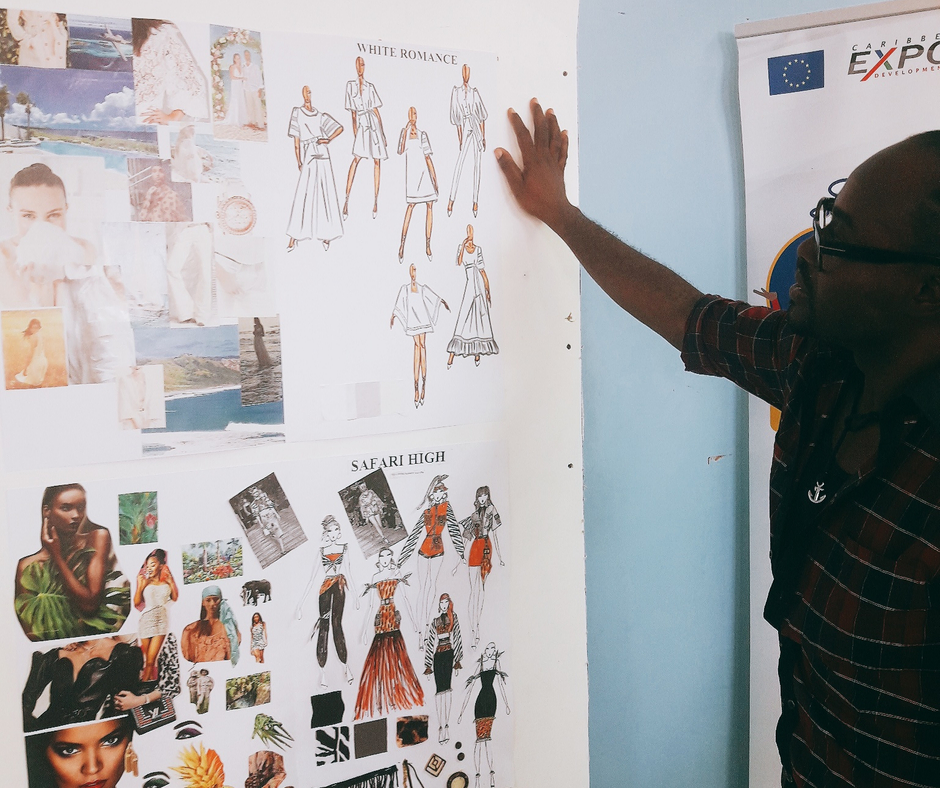 "We had the Caribbean Fashion Showroom at CARIFESTA XIV and the response was remarkable. Within the booth, we had a collection of clothes designed by the participants of the 1st Accelerator and many people were interested in purchasing the collections. This is a clear indication of what is possible when designers collaborate and produce high quality work" shared Ms. Carr.  Â
"The fashion accelerator is an important initiative for Caribbean Export. Ensuring that designers are skilled to develop collections that can be exported is central to this initiative and under the guidance of Ms. Carr and the support of the Caribbean Market Center" expressed Allyson Francis, Services Specialist at Caribbean Export.
The Caribbean Market Center based in Newton, Barbados is the region's only fashion training centre designed to train globally recognised CVQs and NVQs.
Caribbean Export launched the Caribbean Fashion Showroom, an online shop that promotes Caribbean designers internationally and was the brain child of Rodney Powers – fashion consultant for Caribbean Export and Director at the Caribbean Market Center, "Caribbean Market Center is pleased to collaborate with Caribbean Export and support the development of the region's fashion industry. The Caribbean Fashion Showroom provides a platform for the new creations that are developed by the participants of the accelerator programme and give an additional outlet for the export of fashion," informed Mr. Powers.