Welcome to Caribbean Export's Road to Success, an online campaign that shares useful tips and information with those interested in exporting products and services. We've pulled together a range of content that will be shared each week on social media over the next few months. Along the 'Road to Success', we'll cover several topics including research, training and workshops, finance and resources.
Follow the 'Road to Success' on Instagram, Facebook, Twitter and LinkedIn using #roadtosuccess.
FINANCE
Caribbean SMEs face many challenges when seeking to export their products or services, one of the main challenges being access to finance. There are several financing options available to SMEs including the Direct Support Grants Programme which was developed in response to the immediate need for firms to retool and mitigate the impact of the coronavirus (COVID-19) pandemic.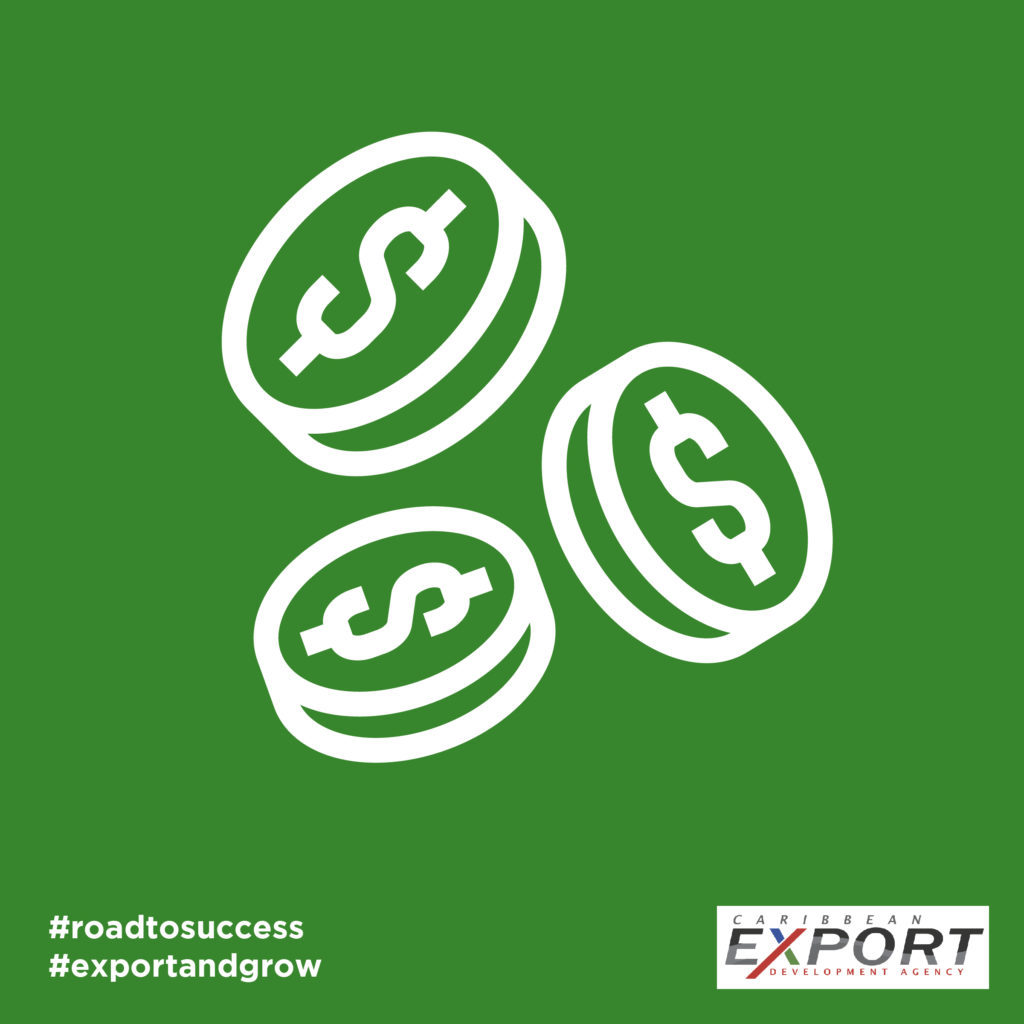 Financial health is one of the best indicators of your business' potential to succeed in the export market. and keeping your financial health in the green is key especially during times of crisis.
---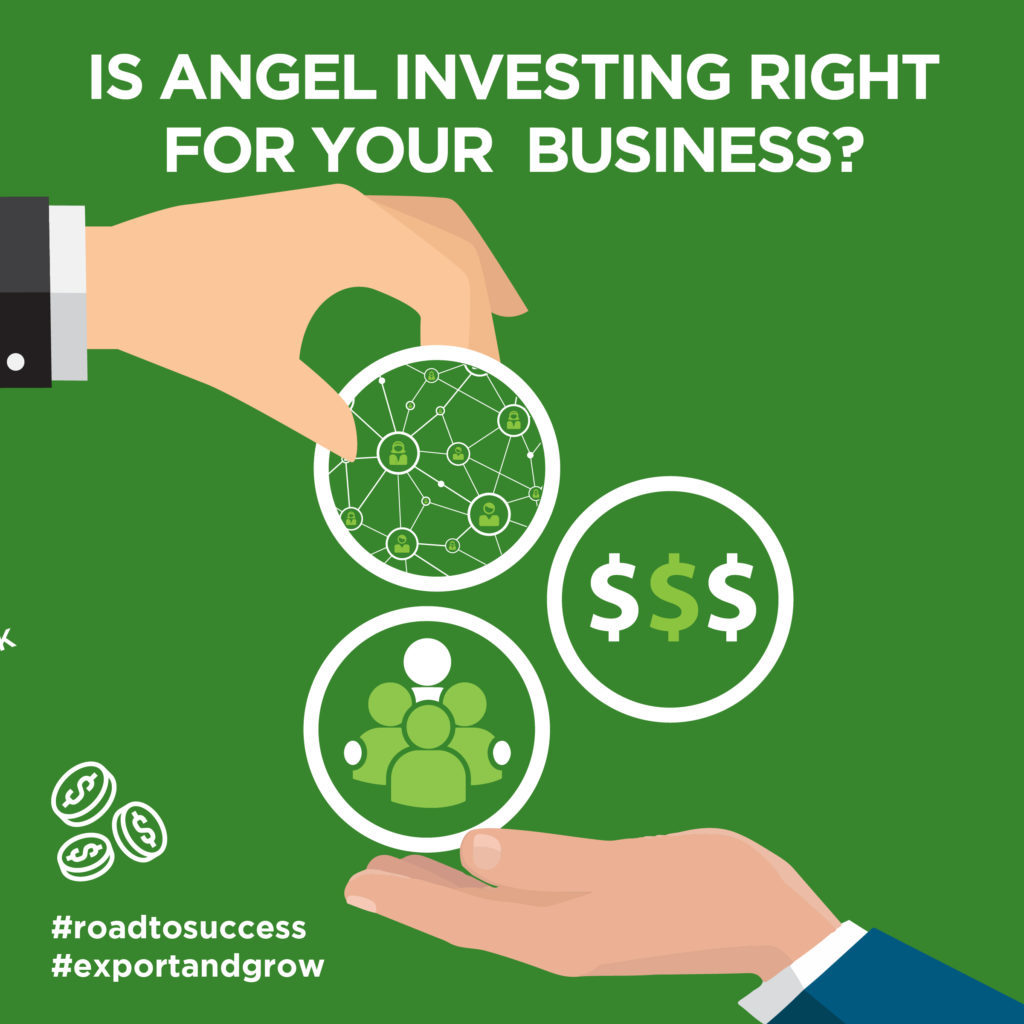 We have been working with a number of angel networks across the Caribbean region to support building a pan-Caribbean angel investing eco-system through developing the Caribbean Business Angel Network (CBAN).
---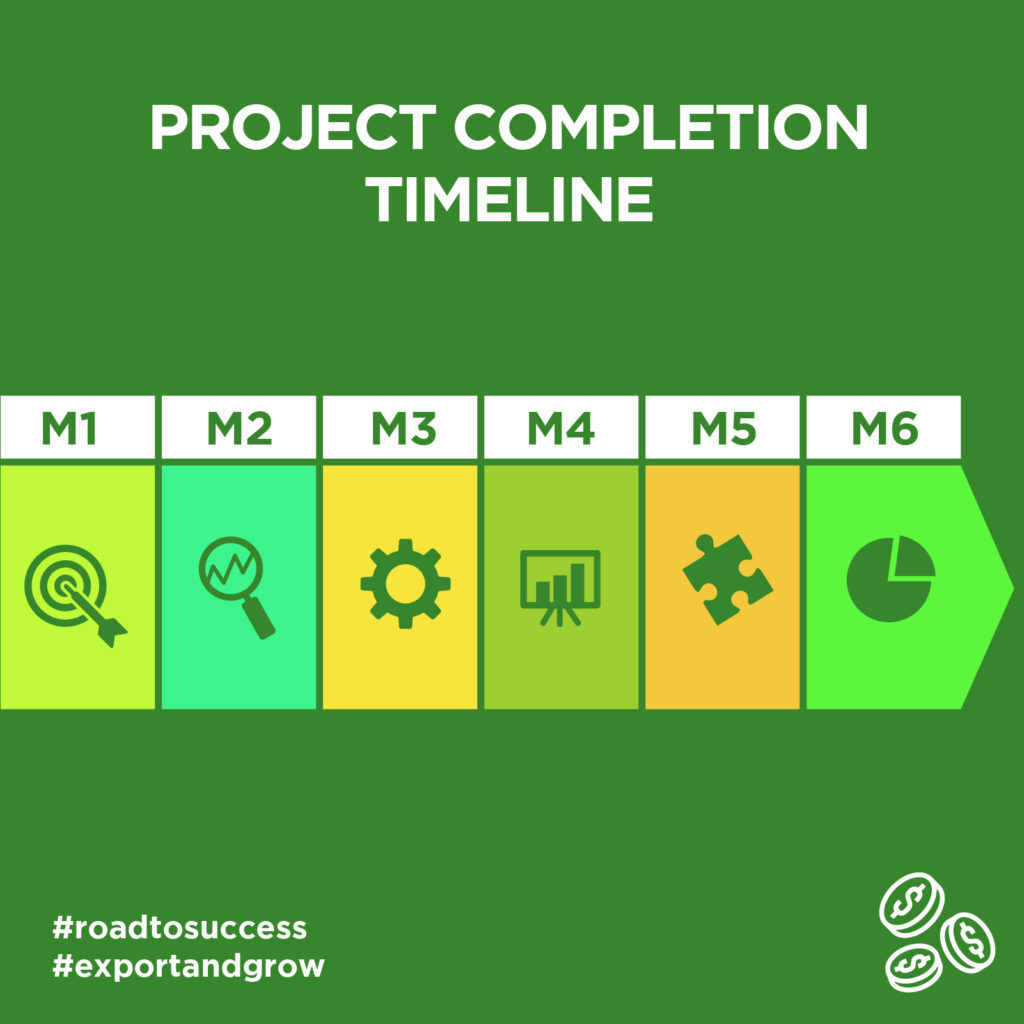 Projects approved under the Direct Support Grants Programme, have a maximum completion timeline of 6 months.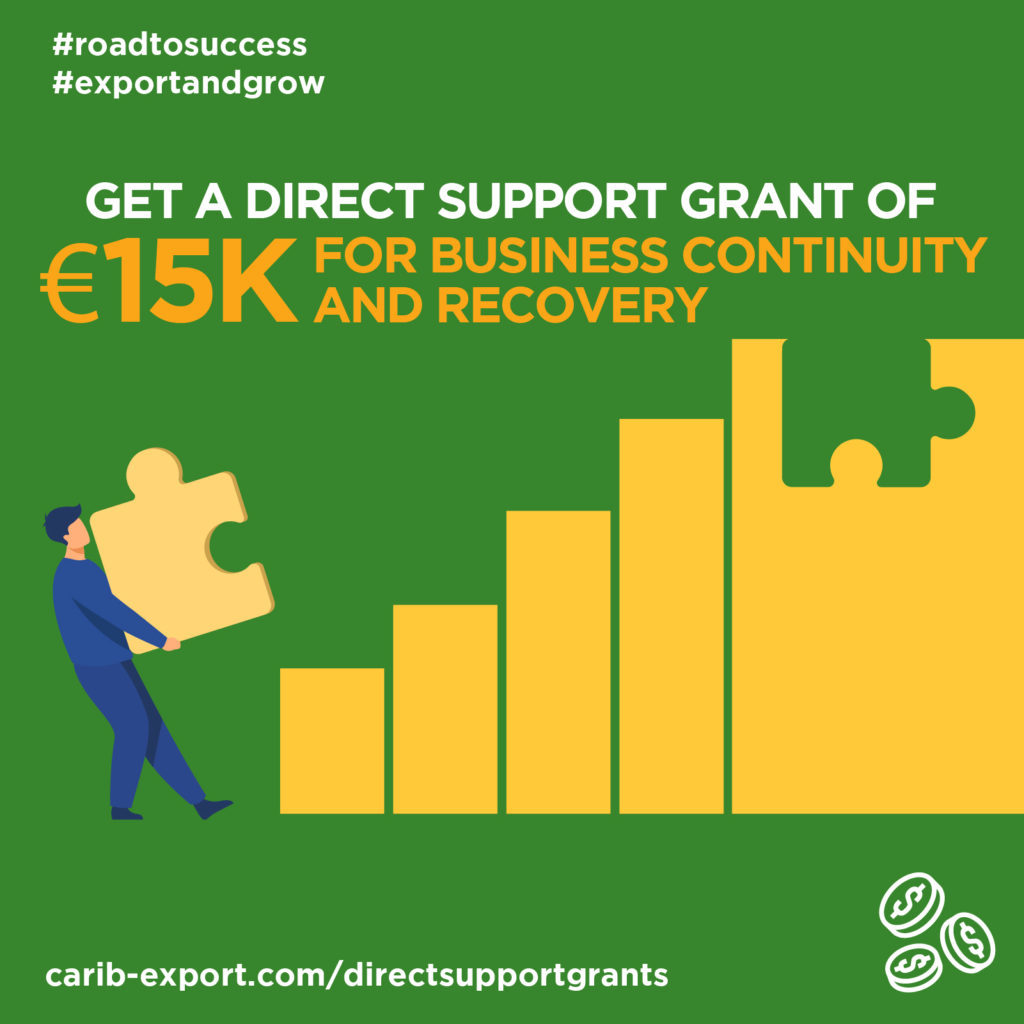 To survive and thrive during and after the COVID-19 pandemic CARIFORUM SMEs will have to focus on business continuity and recovery strategies.
---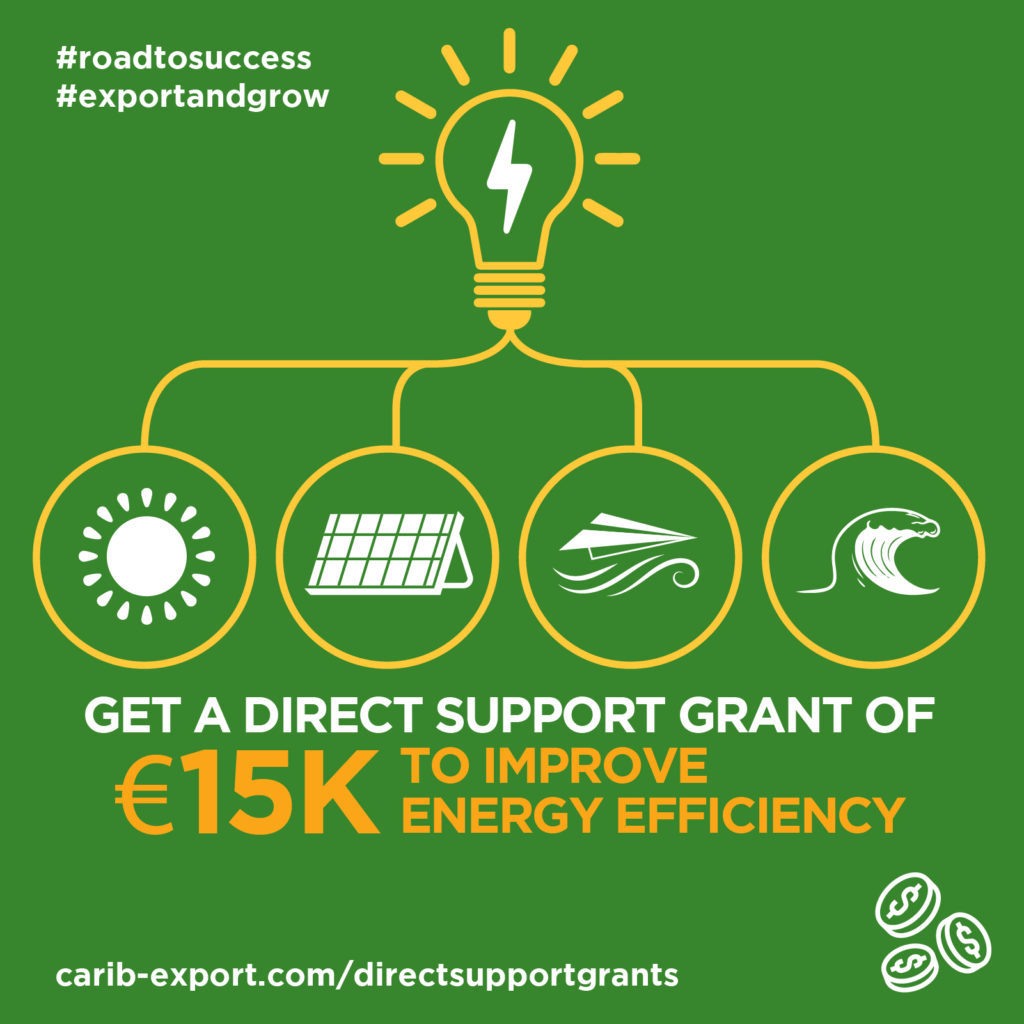 Integrating energy-efficient and renewable energy systems allow you to reap financial savings due to lower operating costs and play your part to help combat climate change.
---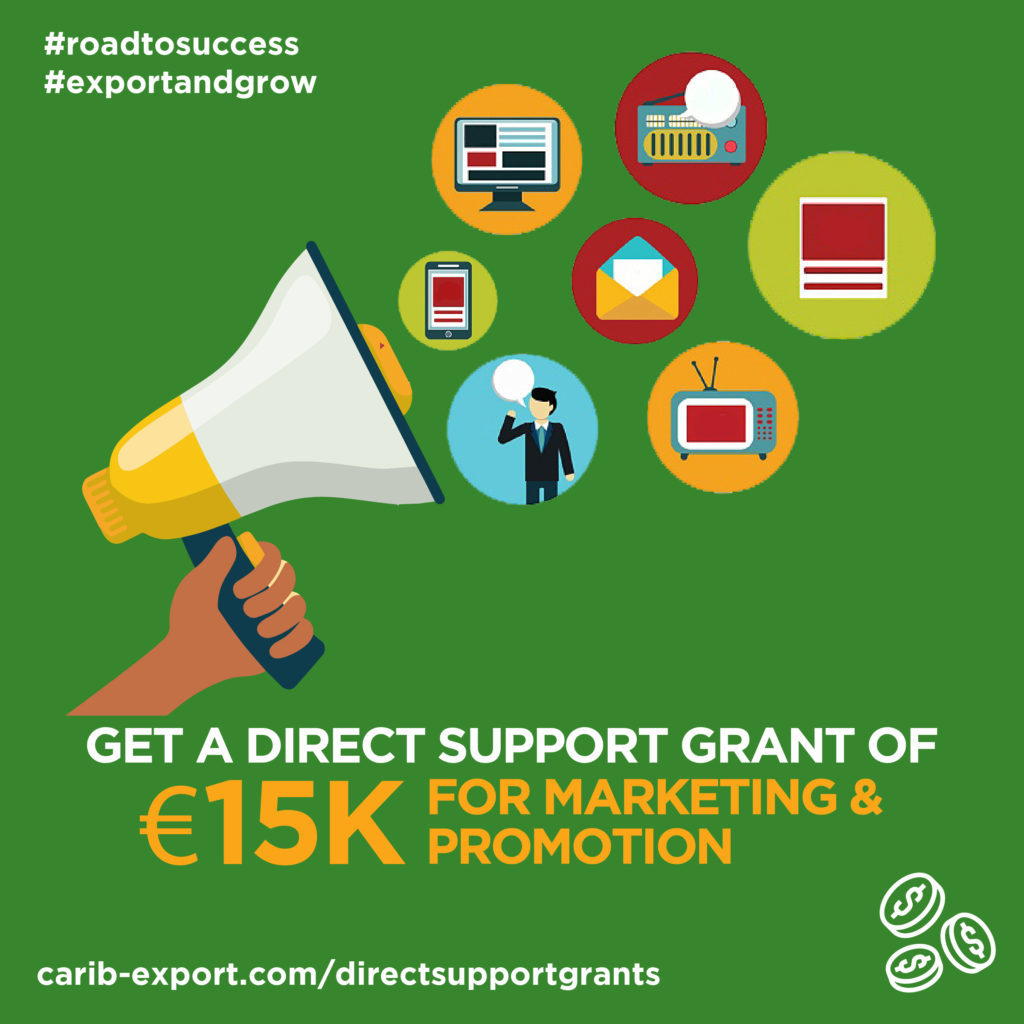 Having the right marketing mix to reach and communicate your product or service benefits to your target audience is vital.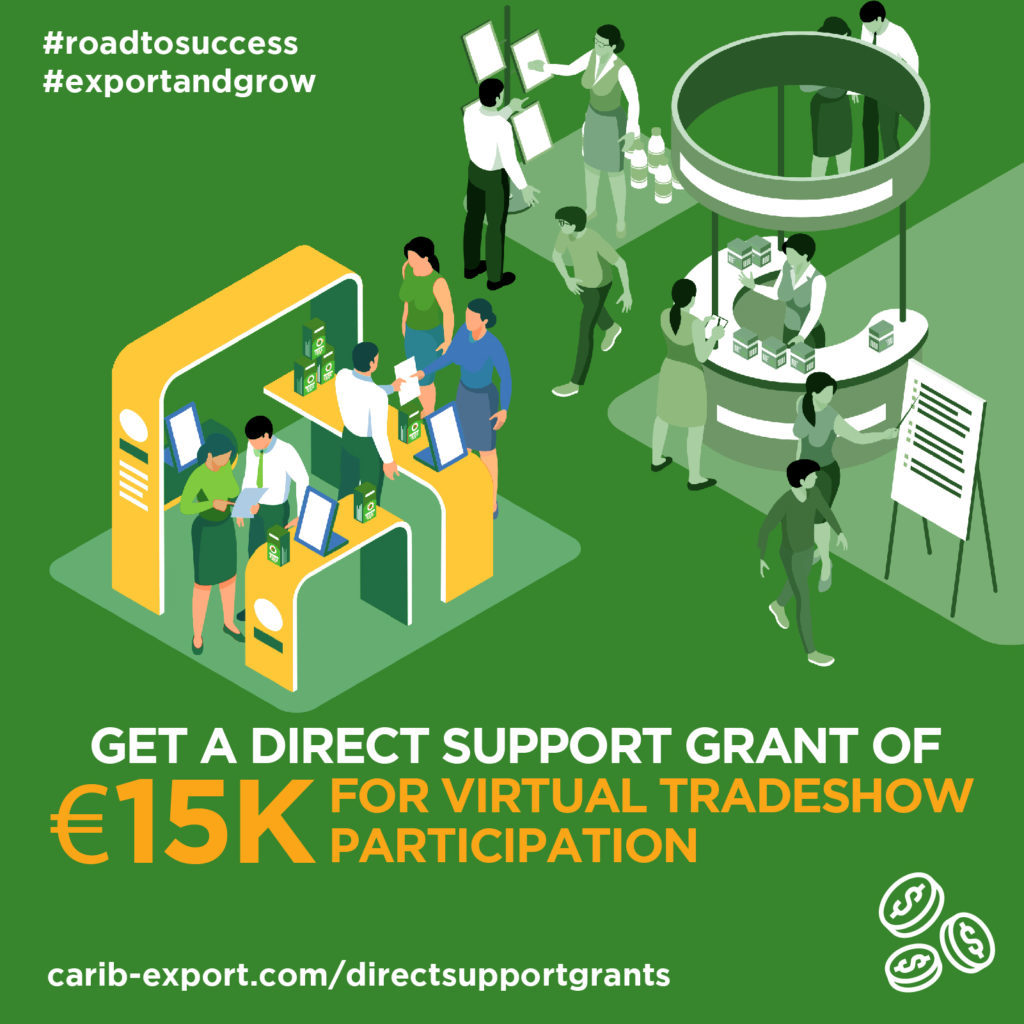 For entrepreneurs and small companies though virtual tradeshows are tempting the associated costs are sometimes daunting.
---
To export, your products will need to meet market entry requirements.
---
RESOURCES
Here are some of the best resources to support your exporting journey, including information on Intellectual Property, Export Marketing and an Exporter's Toolkit. Also visit the Resources section of our website for additional information, which can be reviewed at your convenience.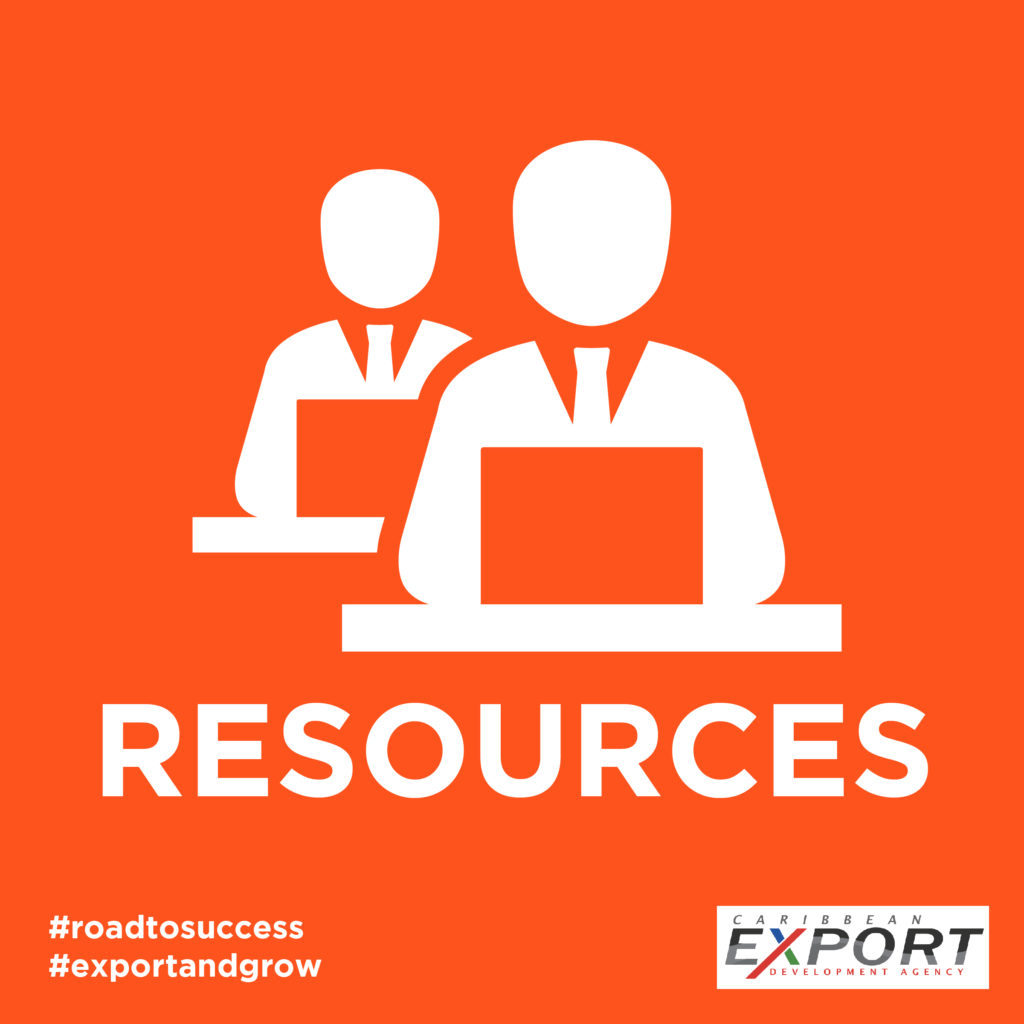 A collection of resources on Intellectual Property, Export Marketing and an Exporters Toolkit to support your exporting journey.
---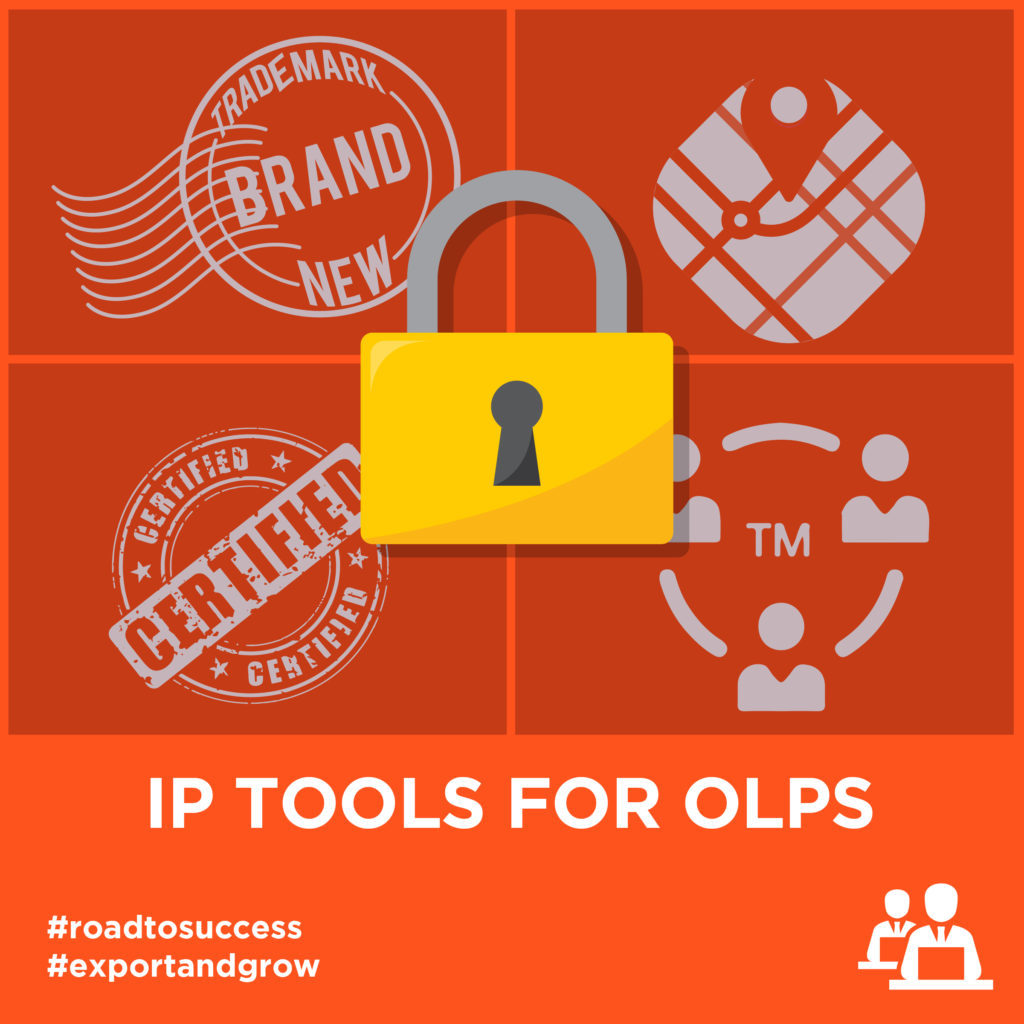 Trademarks, Collective Mark, Certification Marks and Geographical Indicators are all IP tools which can be used to to protect your Origin Linked Product (OLP).
---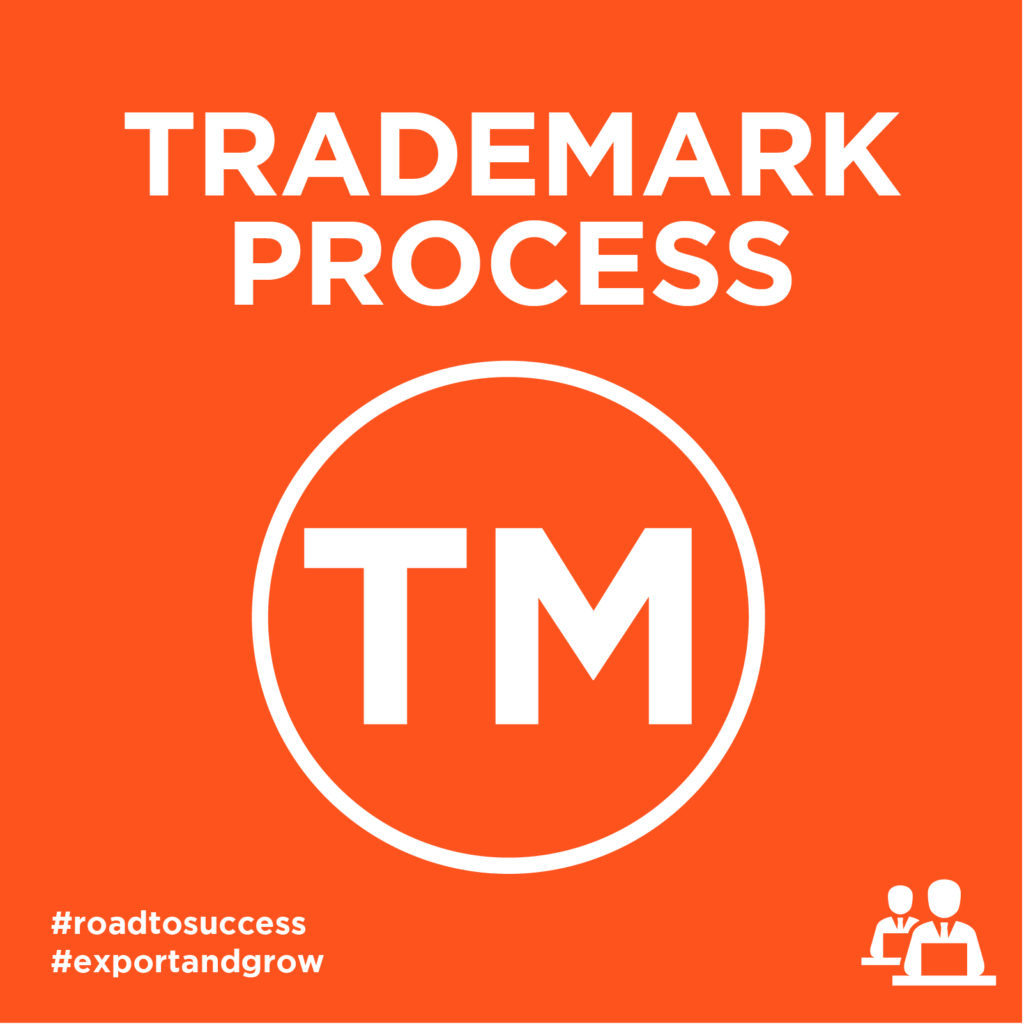 Trademarks ™️- distinguish the goods or services of one enterprise from its competitors.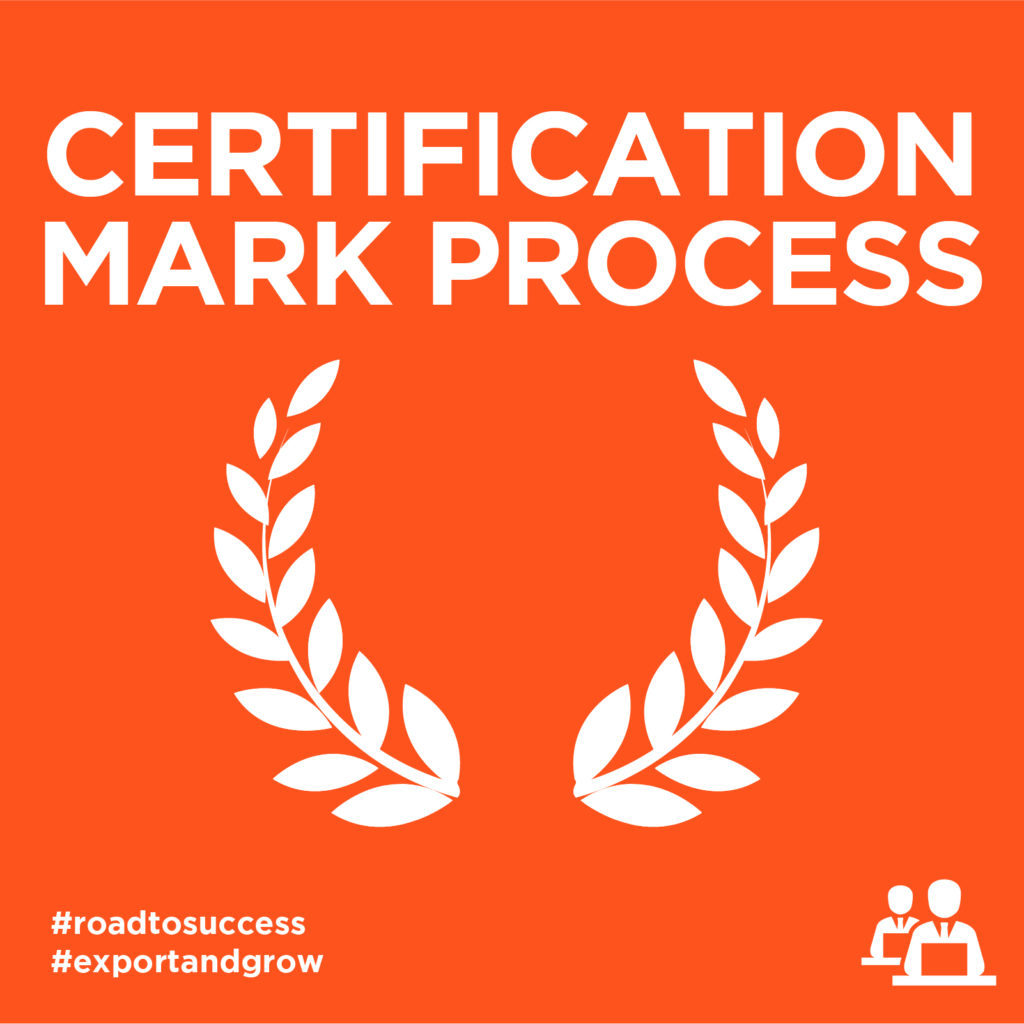 Certification Marks – guarantee that the applicable good or service meets certain standards, possess certain characteristics or originate in a specific
---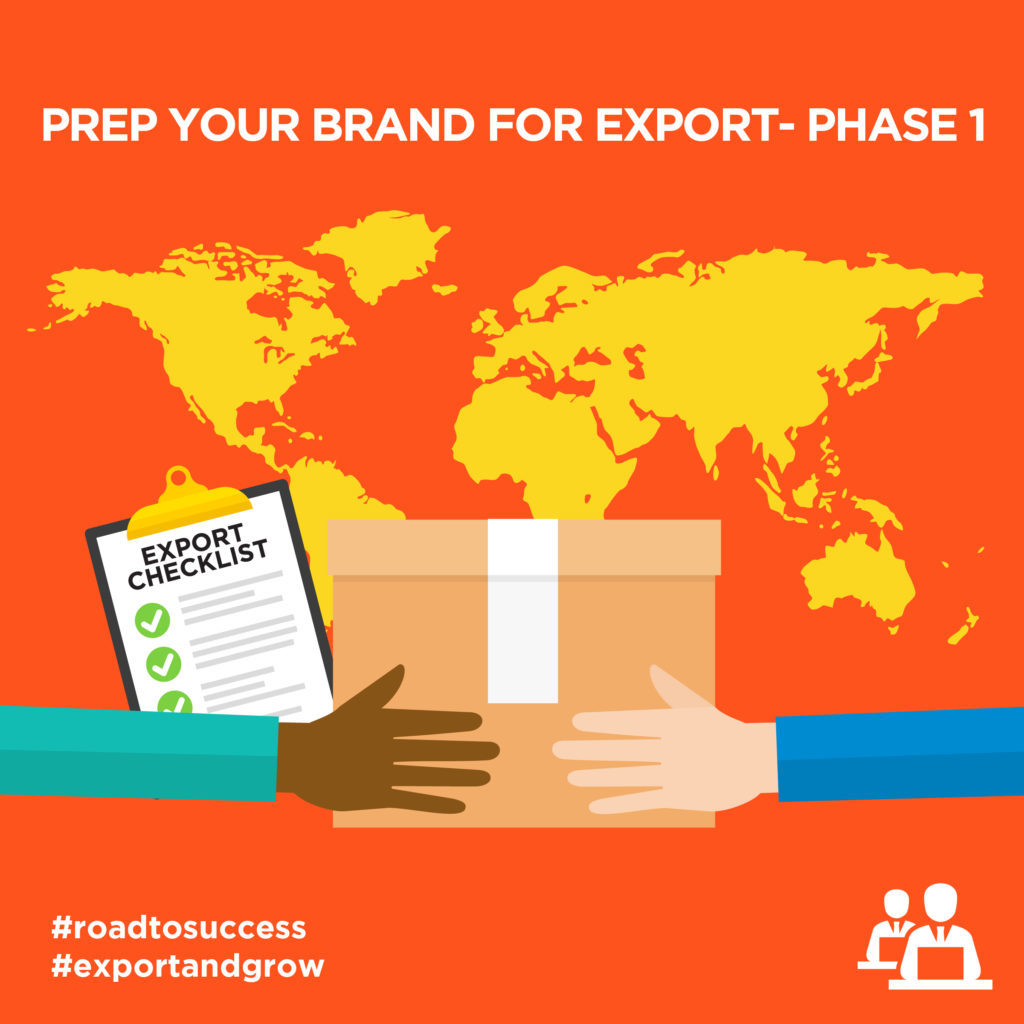 Geographical Indications (GIs)are typically used for agricultural products, foodstuffs, wine and spirits, handicrafts and industrial products.
---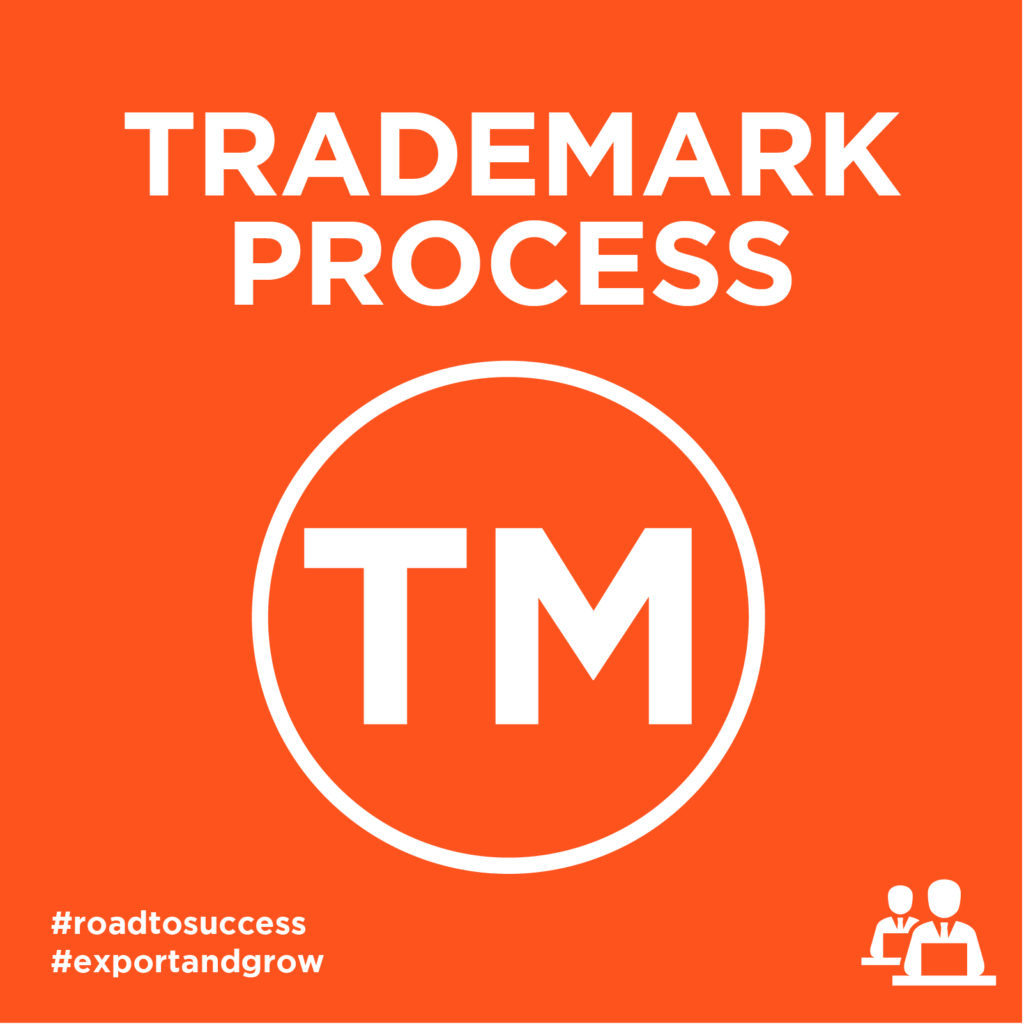 Phase 1- Exploration Phase: Before you get started, it's essential to scope out your competition. Take the time to do the required research.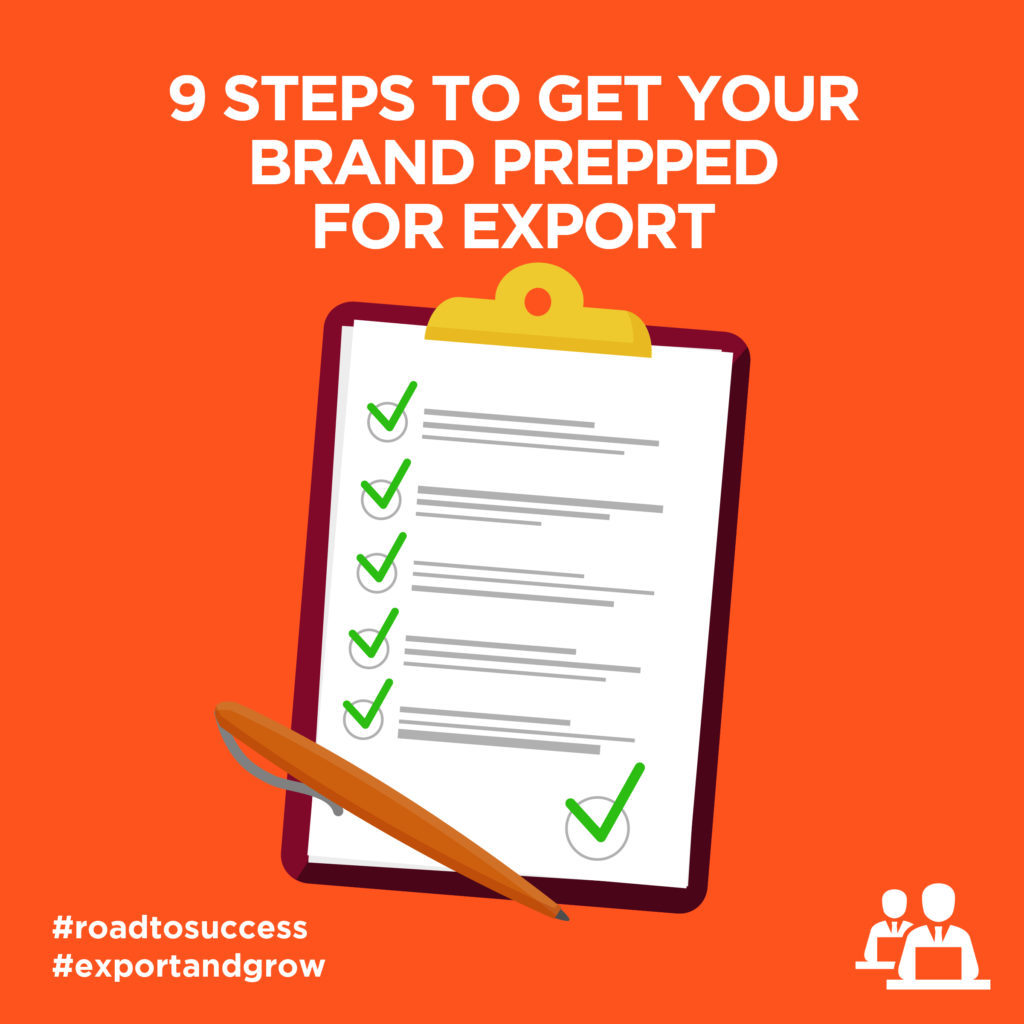 Phase 2 – Creation Phase: Create your brands visual and narrative to reflect everything you've learned.
---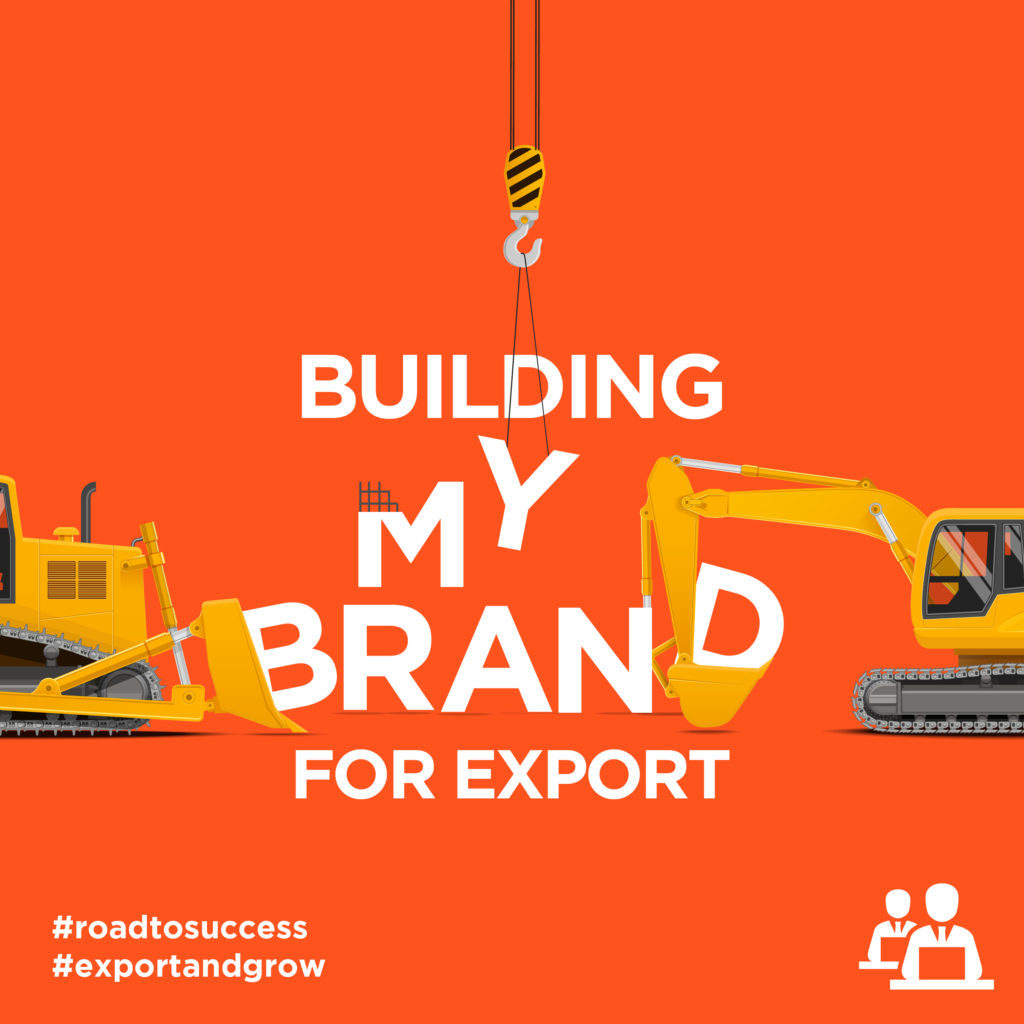 Phase 3 – Development Phase: Branding and packaging is more than just the creative stuff.
---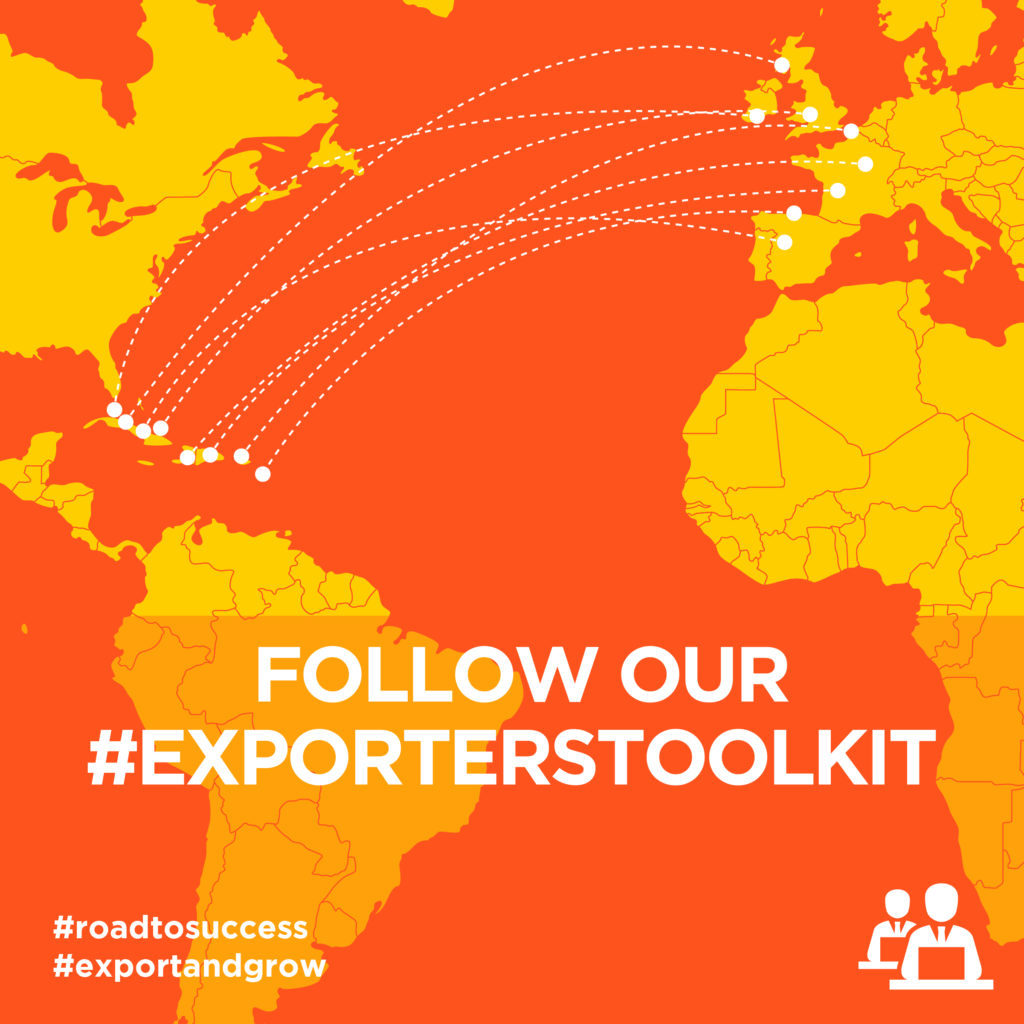 A well-structured export plan is widely considered one of the secrets to success in exporting.
There are many market entry options available, each with its specific advantages and disadvantages.
---
There are several factors to to consider when pricing your product or service for export.
---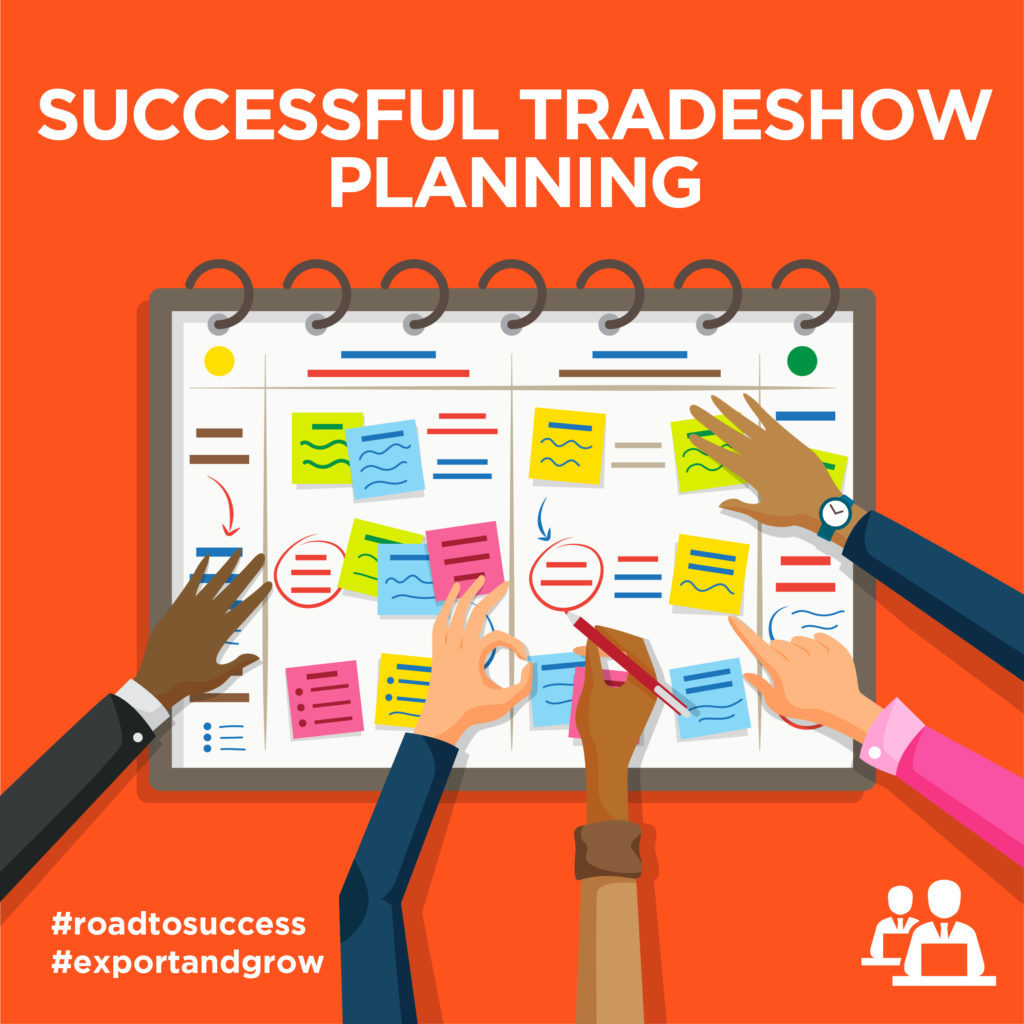 Ensure that your trade show planning identifies events that reach your target audience of potential buyers.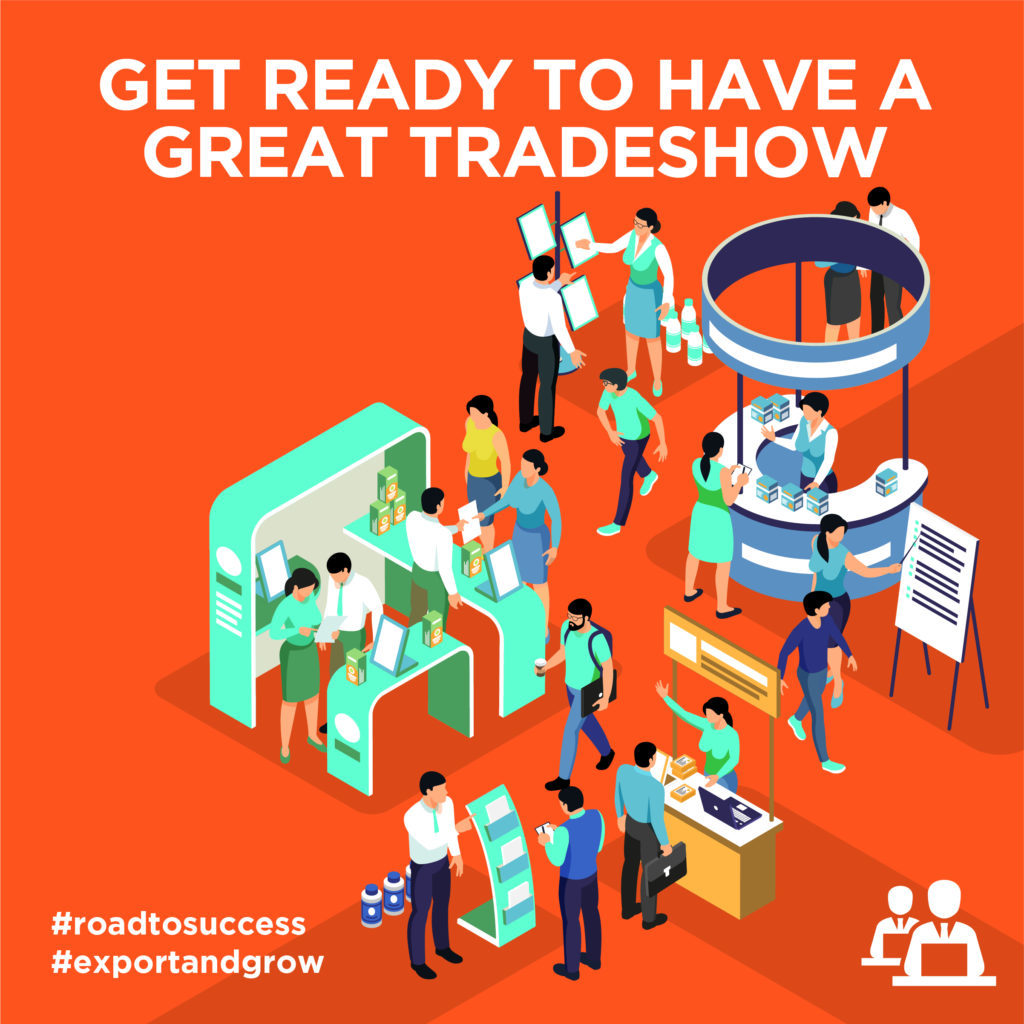 During the trade show your primary goal will be to have as many quality conversations with leads as possible.
---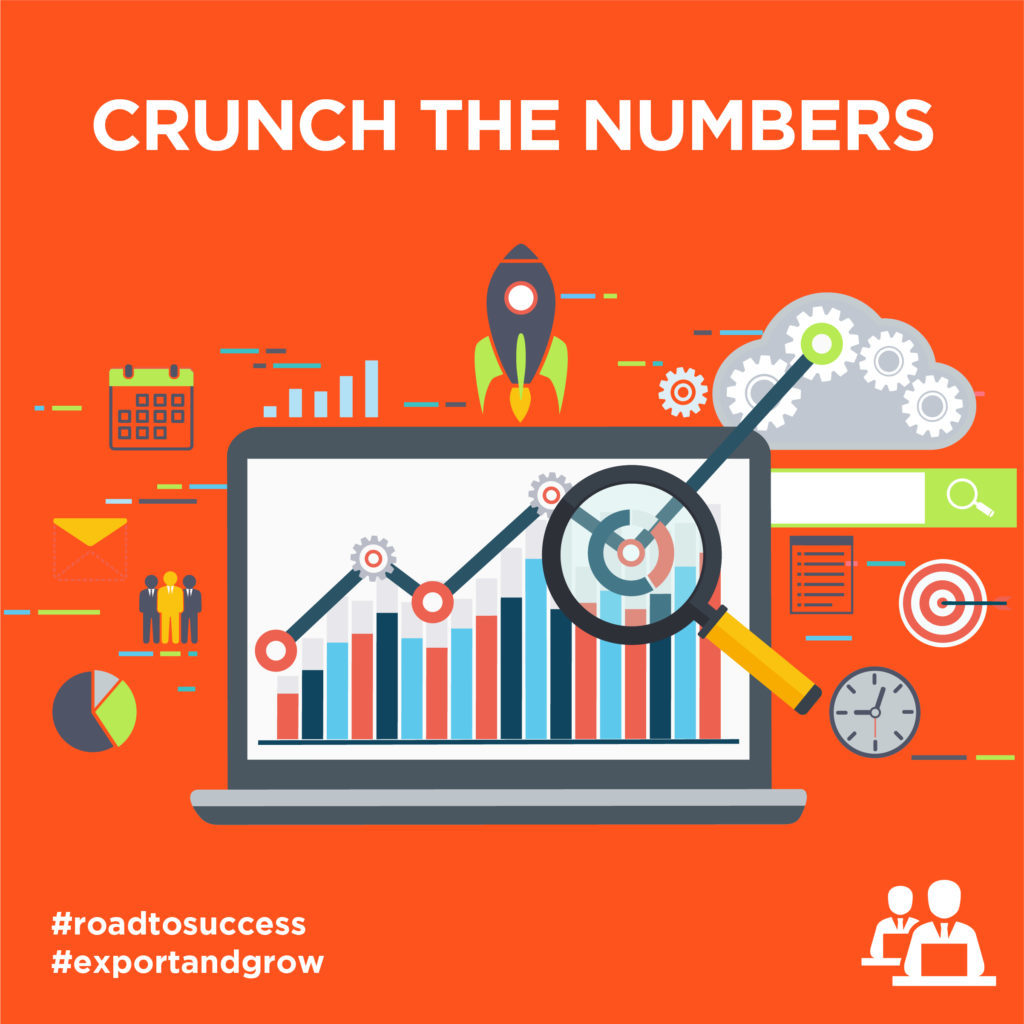 Was attending the trade show worth it? Take the time to compile a report that presents a review of your objectives.
---
TRAINING
Caribbean Export offers several capacity building training programmes and workshops. Visit the Capacity Building and Events sections of the website to find out what's on offer and sign up for webinars in the Talking Exports crisis management training series.
You're on the road to success! Now's time to get some training. Learn more about the various training programmes available to you by visiting the capacity building and the webinar sections of the website.
---
Our 10 module ProNET training programme improves basic business skills and assists SMEs to increase their productivity and competitiveness.
---
Whether you're in ICT, health and wellness, consulting, entertainment or any other type of service, the Services-Go-Global programme will guide you through a 4-stage roadmap with the ultimate objective of getting you export-ready.
Join a competitive intelligence workshop and learn to efficiently use our market intelligence tools, establish strategic cross border partnerships, learn modern marketing concepts and more.
---
If you're a Caribbean music industry professional looking to increase your knowledge and succeed then the BOM online programme is definitely a to-do.
---
Do you want to apply for a grant? Of course. But to ensure your proposal is successful, it's a good idea to attend a grant proposal writing workshop so you can put your best foot first.
ASSESS
The SME Diagnostic Tool assess your product or service, how your business is managed, it's marketing and financial situation. It is designed with a standardized and recognized expert-based methodology, which is internationally used to accurately assess SMEs and identify areas where development is required.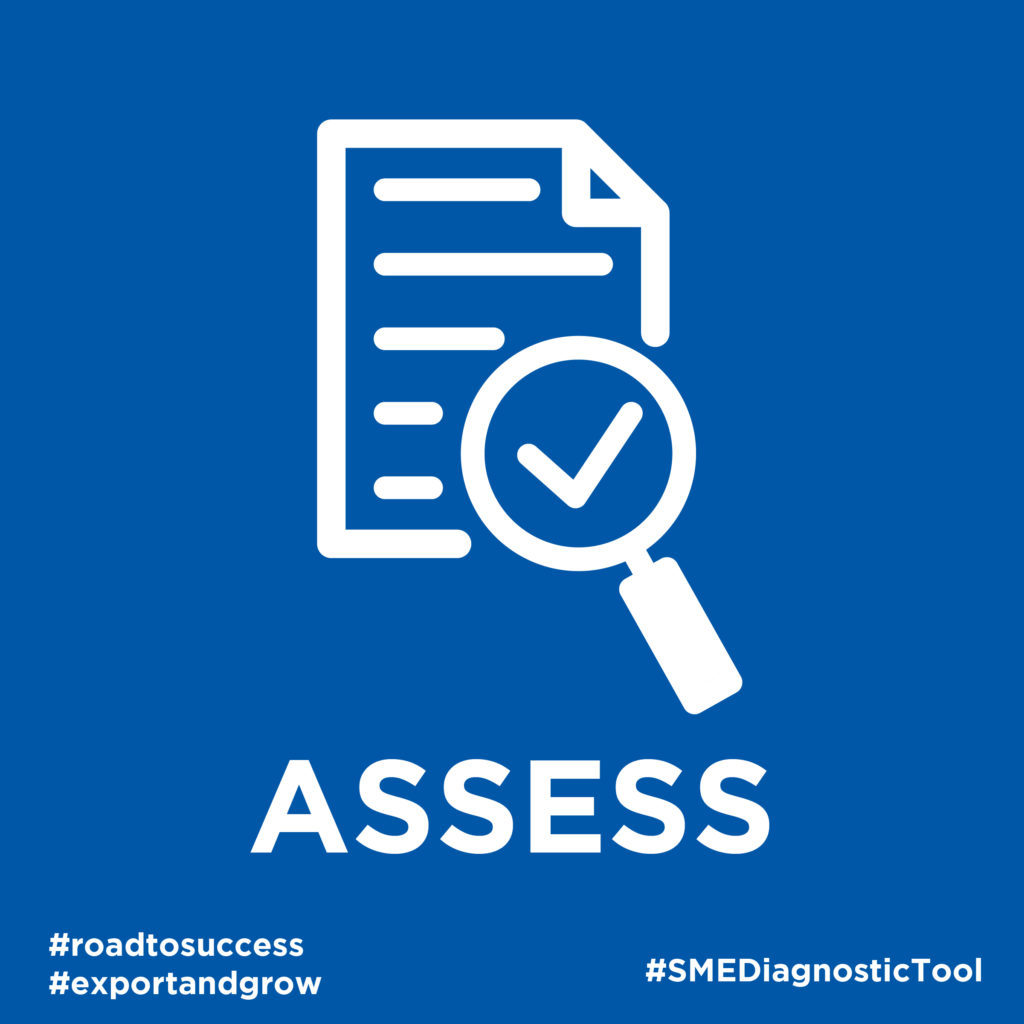 Is your business export-ready? Why not to take our export-readiness assessment to find out what areas of your business can be enhanced to meet your export goals.
---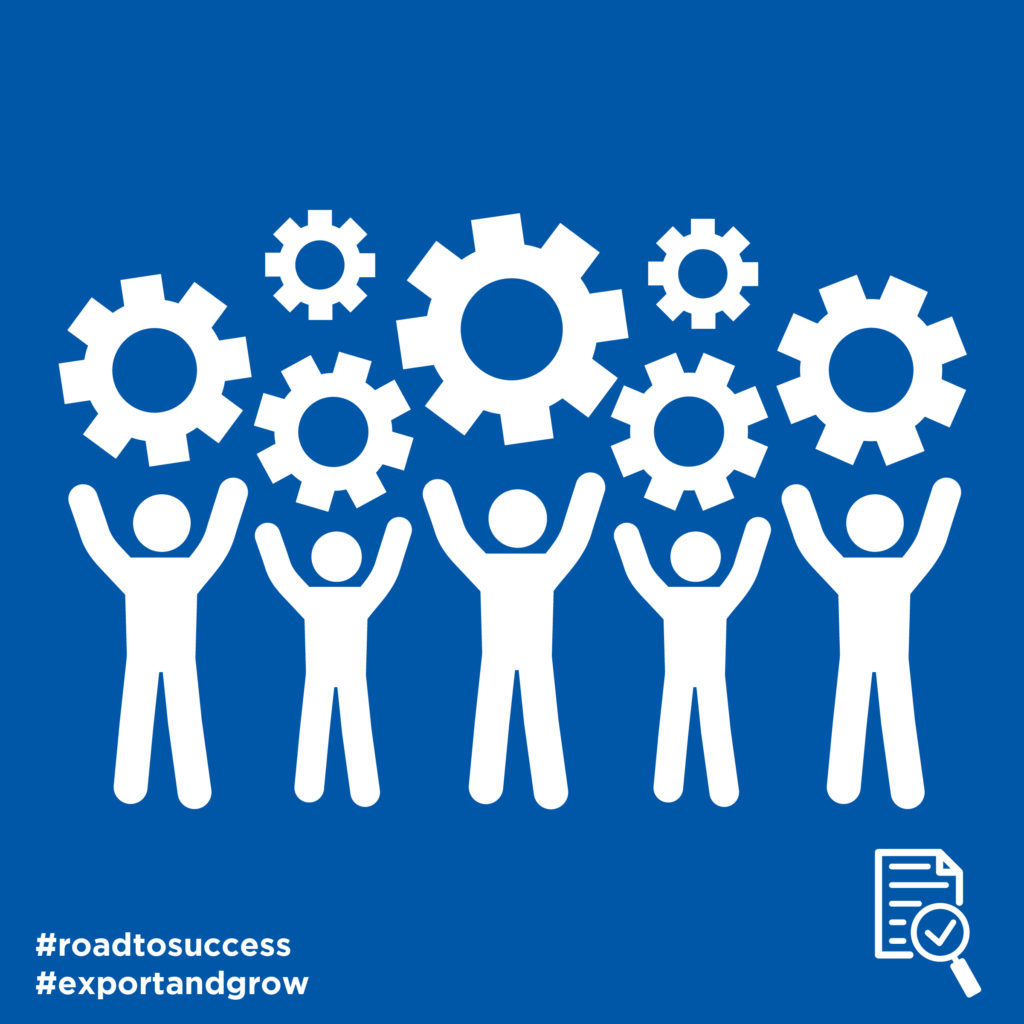 Having the right management team is crucial if your business plans to export and grow. Assess your management capacity with our #SMEDiagnosticTool
---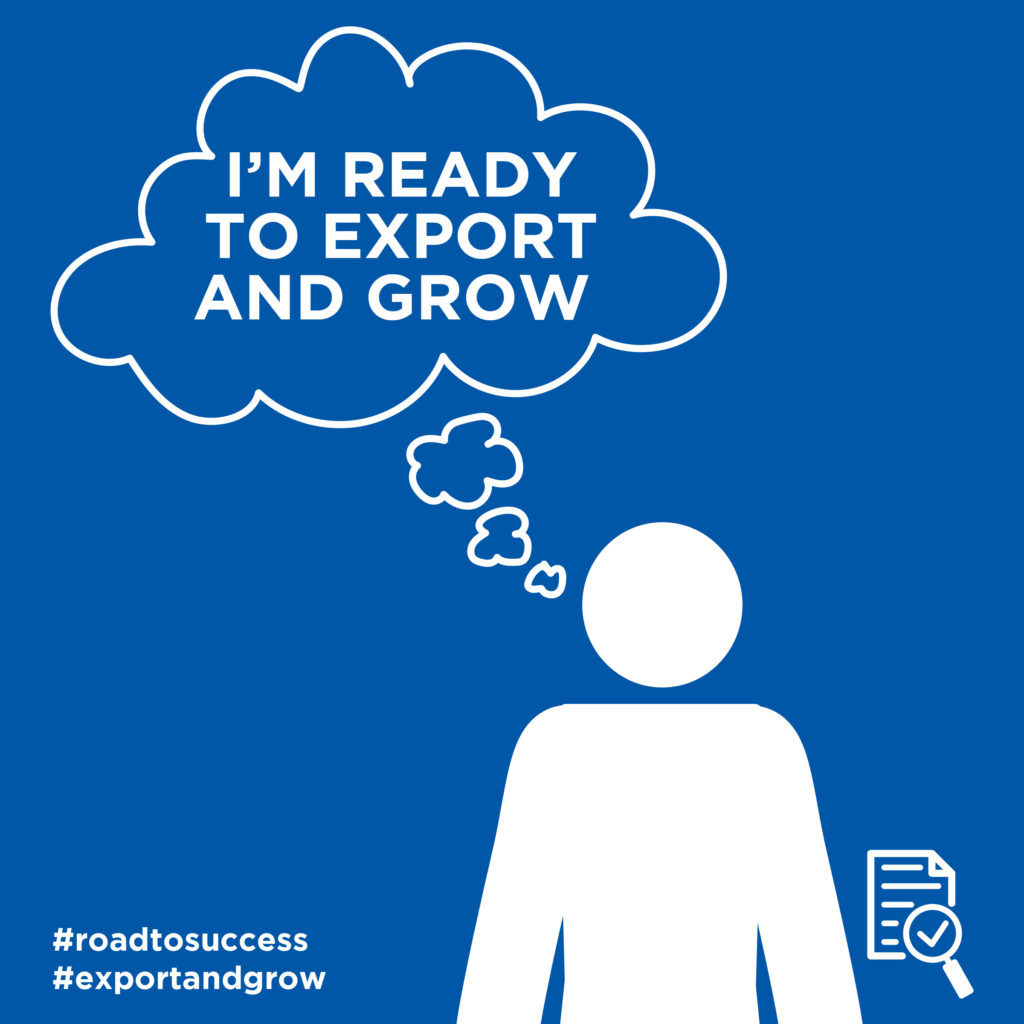 Prepare to successfully enter and compete in an export market by identifying the areas of your business which may need improvement. Participate in our export readiness assessment.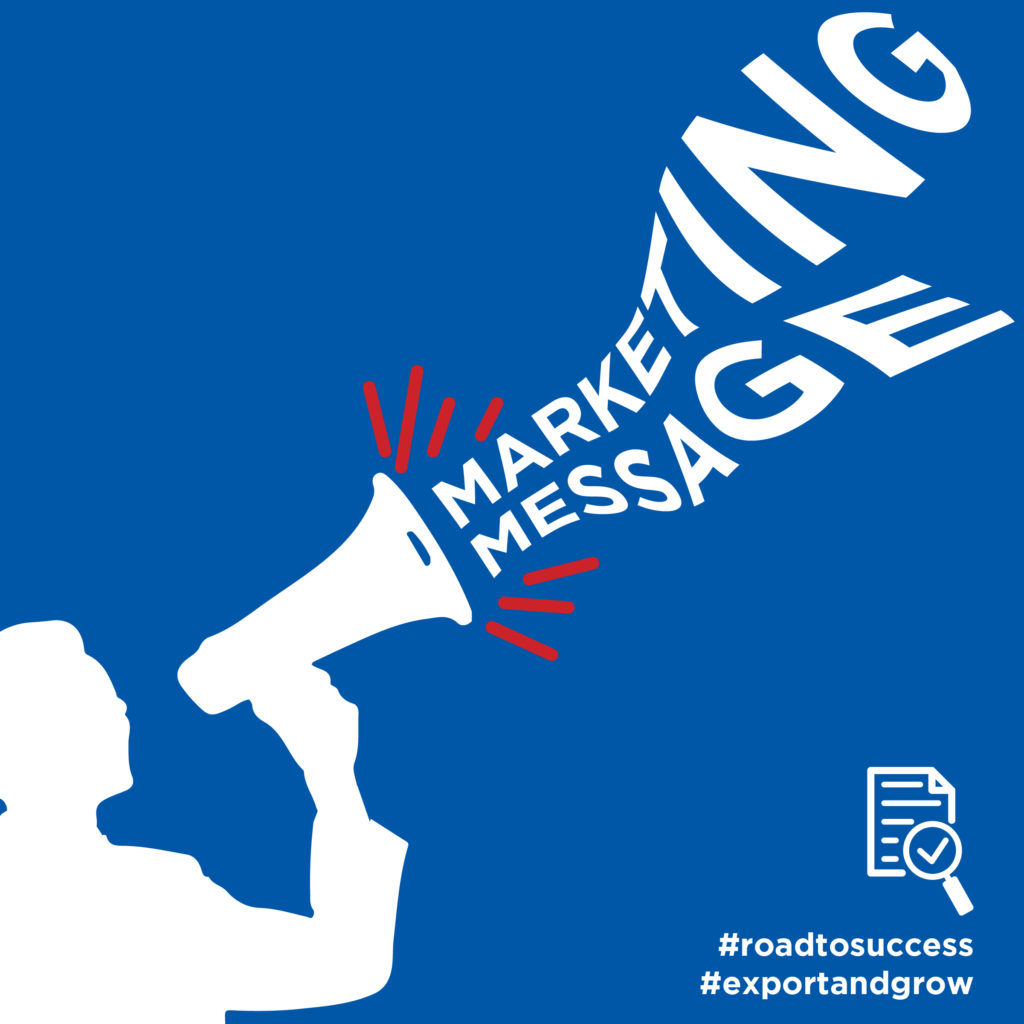 Is your marketing message reaching the right audience? Review your export marketing strategy by participating in our export readiness assessment
---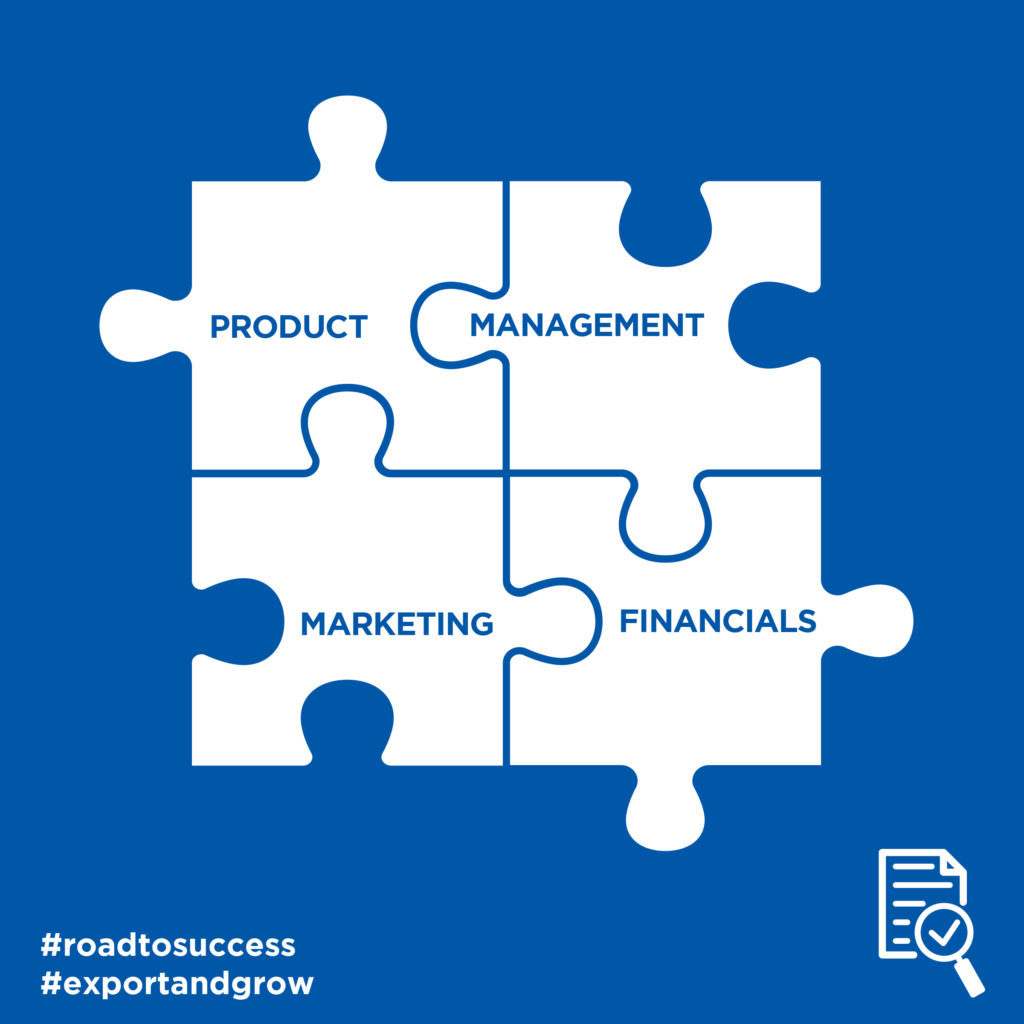 The #SMEDiagnosticTool assesses your product, management, marketing and financials.
---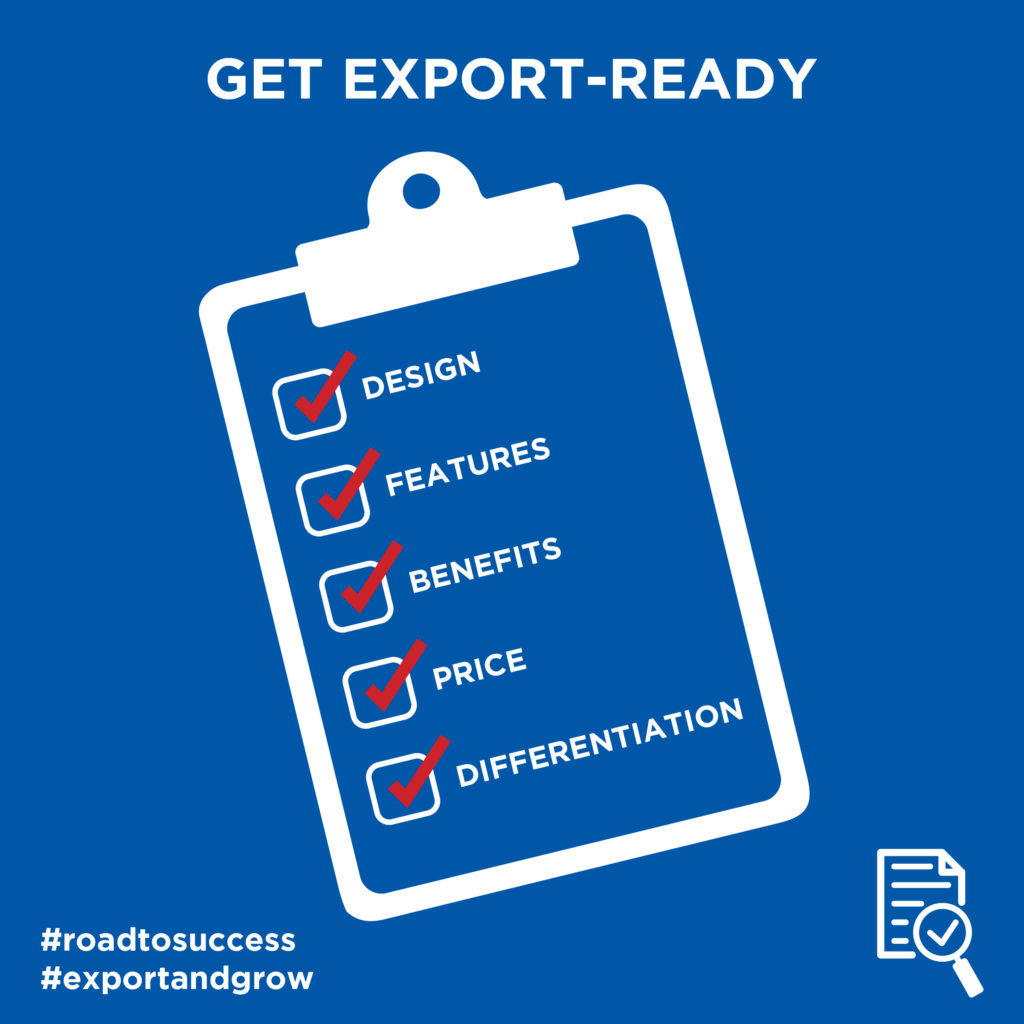 There are a number of key areas which need to be considered when preparing to export. Visit the #SMEDiagnosticTool to assess your product's readiness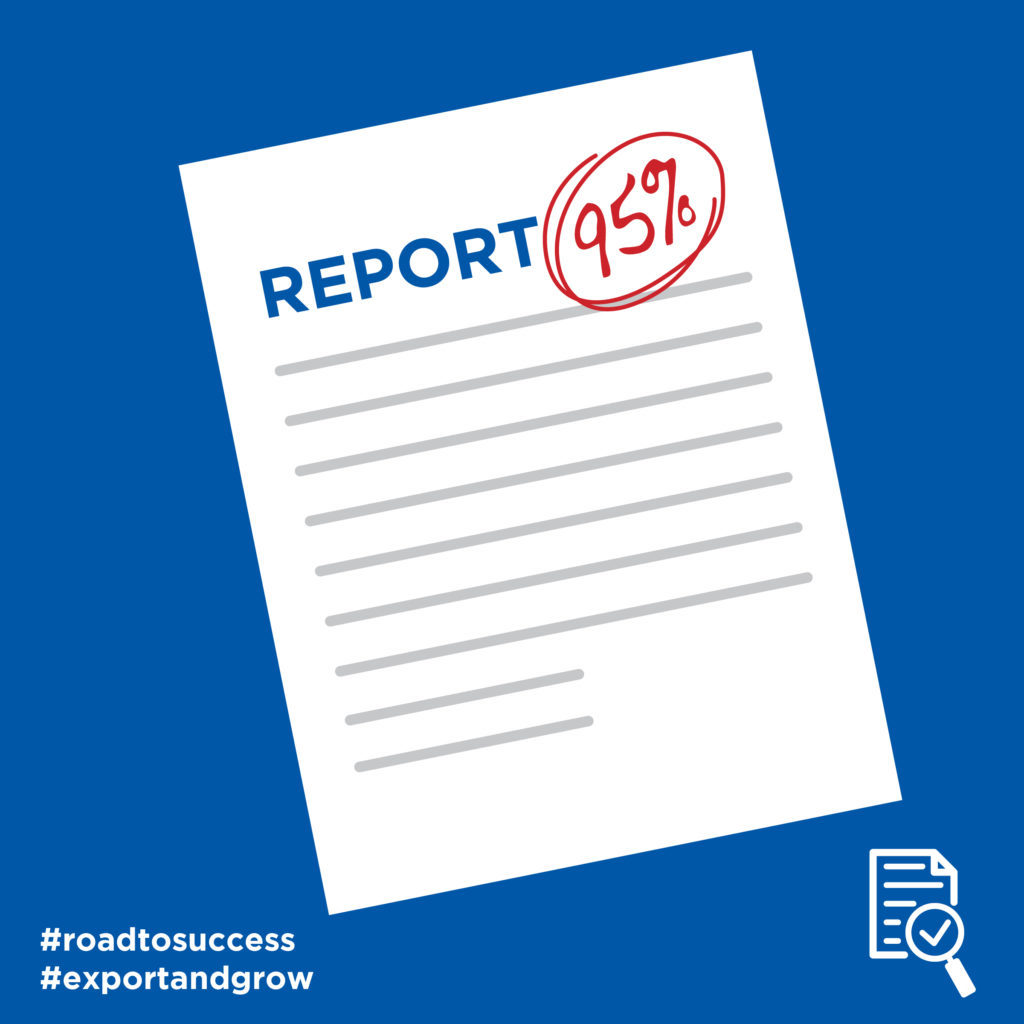 You've completed the export ready assessment …now what? You'll receive a report which provides direction for adjustments to be made to your business to enhance overall capacity and competitiveness.
---
---
RESEARCH
The CE-Intelligence Portal is an online platform that provides the information and tools to support your business growth strategy into new export markets.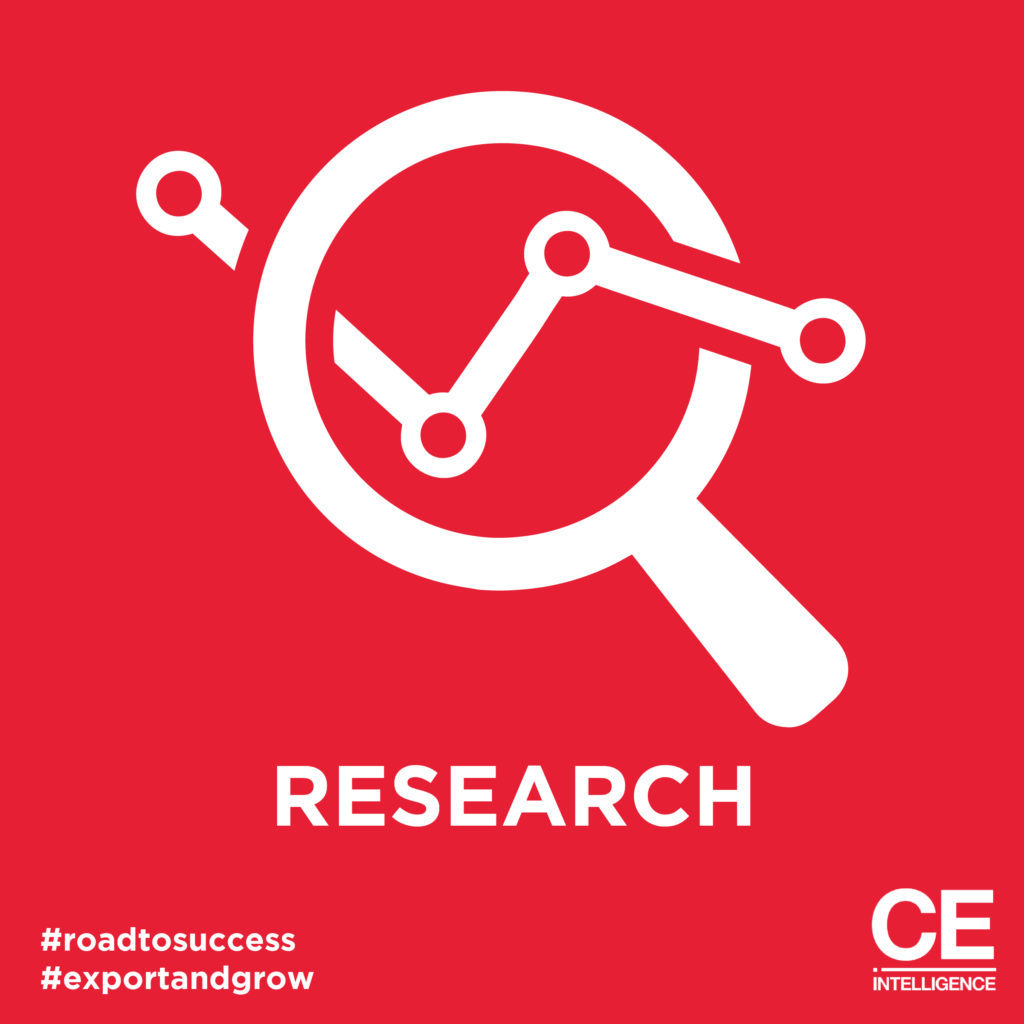 Are you interested in exporting your product or service but unsure where to start? Get ahead of the game. Start your market research at www.ceintelligence.com
---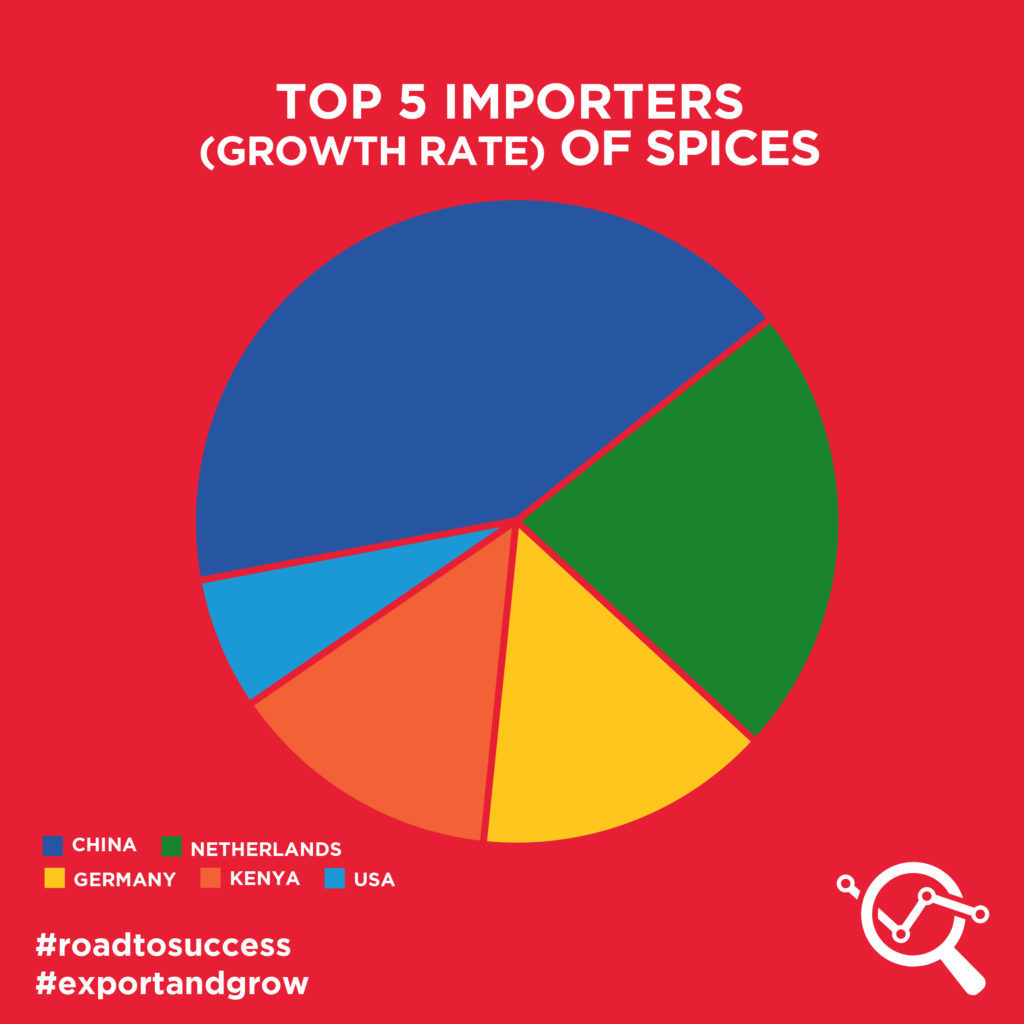 Discover where to export your products and services based on industry demand. Run a search at www.ceintelligence.com to find the markets with the highest demand for your product.
---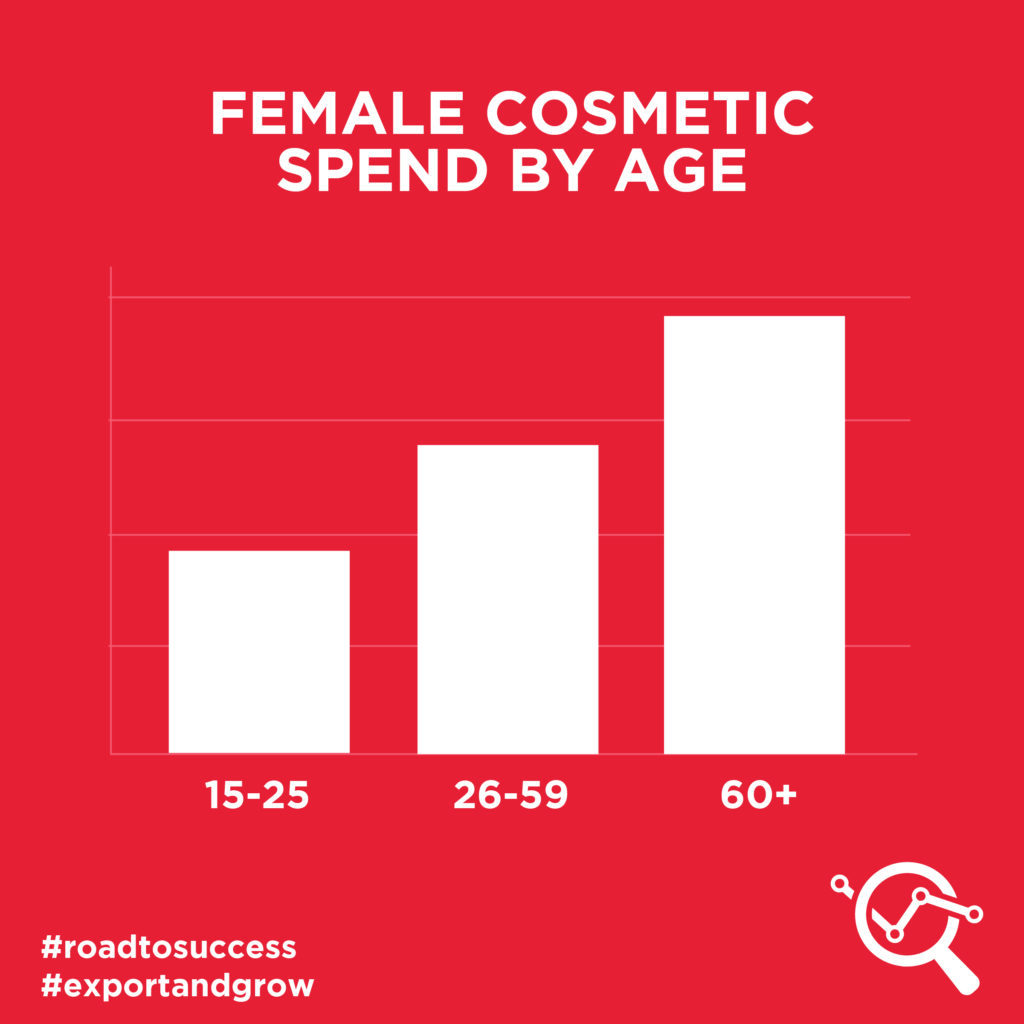 Are you interested in exporting to Europe? Get up-to-date market insights for various sectors in the resources section of the CEIntelligence portal.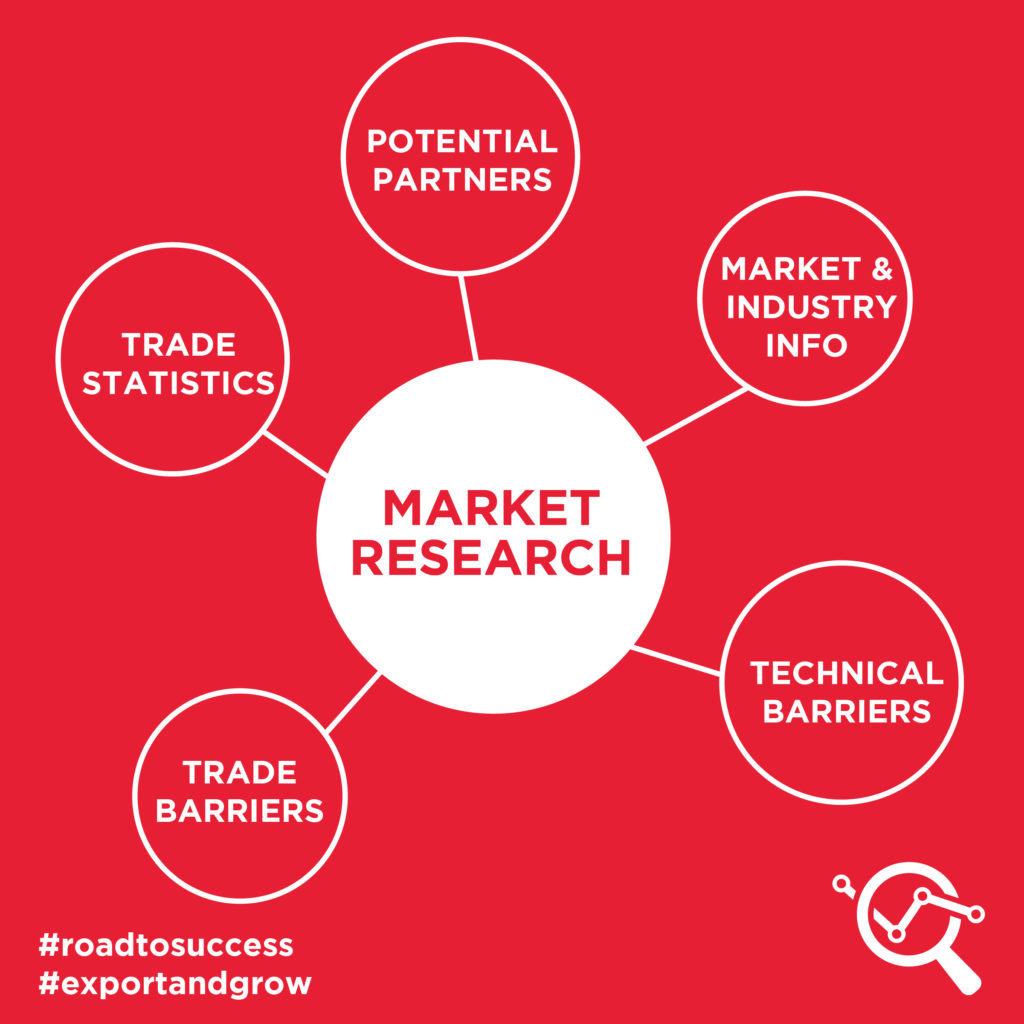 Does your company currently undertake market research for the new export markets or sectors? Visit the CE Intelligence portal and review the 'Export Guides' tab for information on developing an export marketing strategy and more.
---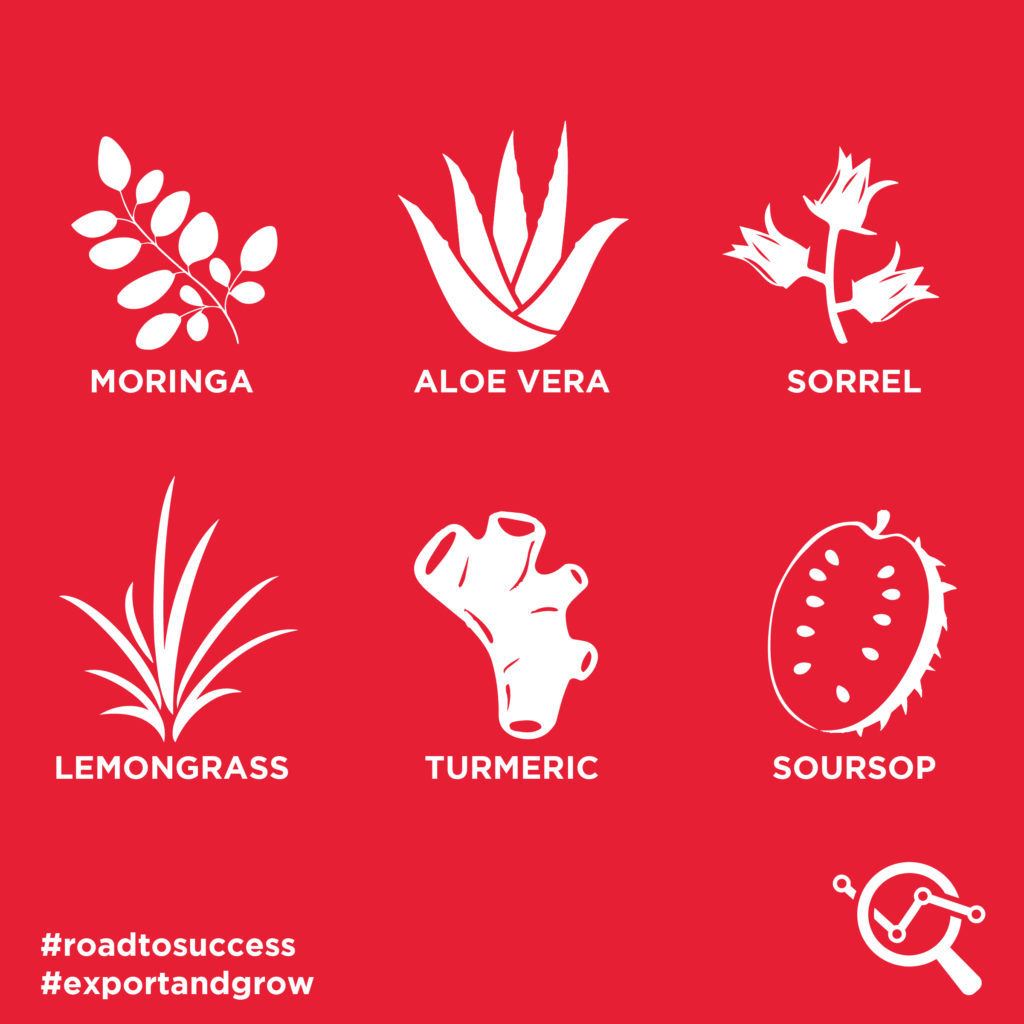 The Caribbean has numerous indigenous plants such as aloe vera and moringa, which are used for their natural health benefits and they provide a huge opportunity to fulfill the needs of the growing demand from Europe's health and wellness sector.
---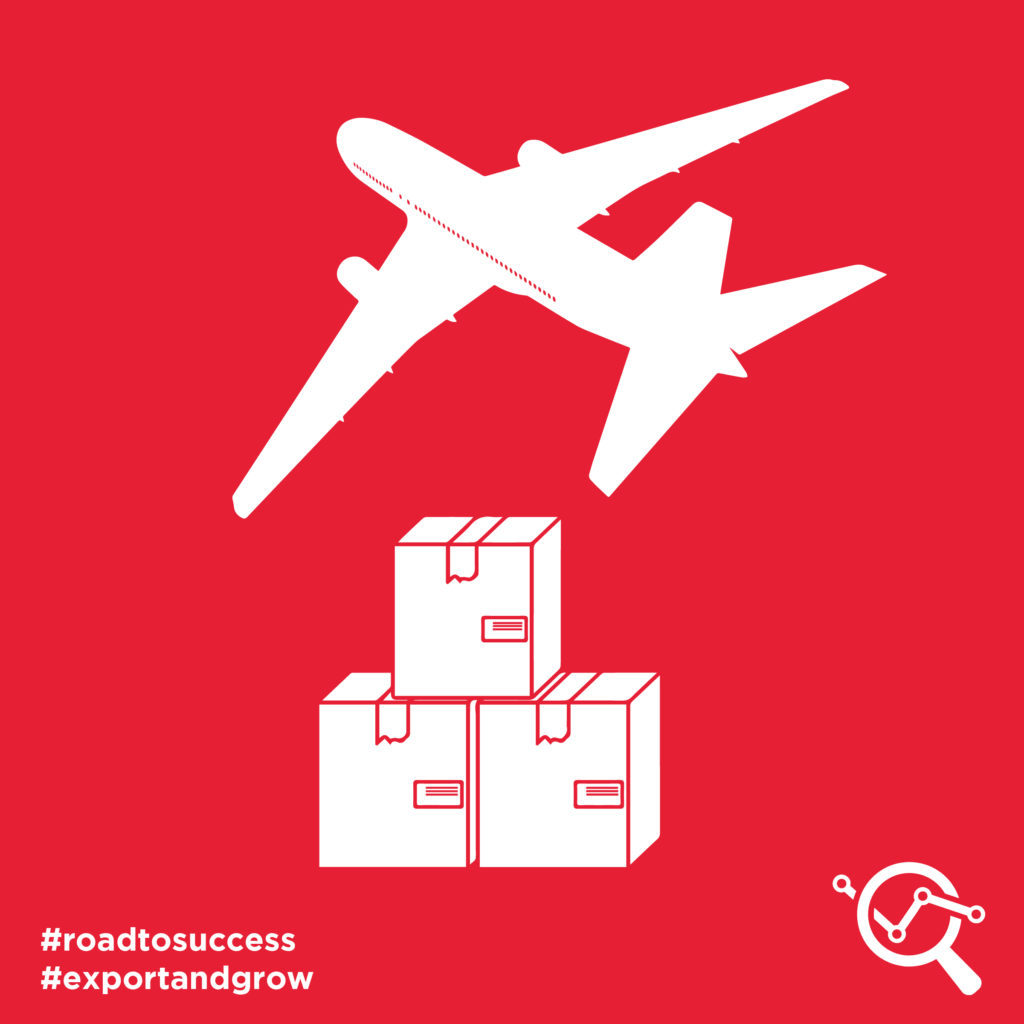 Before you export it's important to know the rules and regulations that your products must comply with to successfully access your target market. Ensure that you know what is required.