If you know anything about Ecofarms™, then you know they are in the business of bees. But at the heart of their story is a bicycle ride, a near death experience, and the conviction that a second chance at life was divine intervention, and instruction that Grace Foster's destiny is to help others.
An MIT-trained engineer, Grace was among approximately 2,000 Jamaicans left unemployed when the global recession forced the closure of the two bauxite factories in the central town of Mandeville. She was determined, not merely to find herself a new job, but to get at least 100 members of her community working again. How would she accomplish this? She found the answer in bees.
"I was trying to figure out what next, and I went with my father to his farm. There I saw some little white boxes and found out that they were actually bee hives, and when I researched bees, I found that they were very versatile," she said. "They have five products in the hive, and they can do innumerable things."
A Bicycle, A Near Death Experience & A Renewed Vision
Within weeks of visiting her father's farm, honey, wax, pollen, propolis and royal jelly became the foundation of Foster's social enterprise. It was 2009, and she focused on producing bottled honey, and learning all she could about the bees.
By 2011, she was brimming over with ideas for a new, unique product.
"I'm an engineer, so innovation is second nature to me. Because honey is a healthy sweetener, I wanted to put it in a form where it was convenient and had an appeal.
Bringing this inventive product to market was however back-burnered because of the rigours of running a new business.
Ironically, when a near-death experience threatened to derail Foster's plans, she instead used it as a catalyst birth this idea, and expand Ecofarms™.
She was knocked off her bike while riding along a country road one morning. As she lay in and out of consciousness in bushes at the side of the road, numerous thoughts raced through her mind, among them, her life, her family and her bills; but the thought she credits with giving her the will to live was that of the 100 people she was determined to help.
After weeks of recovering from head injuries, Grace was back on the job with a renewed drive and was laser-focused on bringing Ecofarmsâ"¢ Buzzâ"¢ HoneyStixâ"¢ to market. The straw-shaped sachets with a teaspoon of honey include island infusions of cinnamon, ginger, lemongrass, mango, tamarind and watermelon.
"Buzz™ Honey Wine" followed in 2013, but it wasn't intentional. This award-winning product offering came to life when Foster accidentally left a bottled honey/passionfruit infusion in a cupboard for six months. When she remembered it, it had turned to wine.
"So I did some research and found that the oldest alcoholic beverage known to man is actually mead honey wine. The next time we made it, it was high science," Foster said. "We produced infusions with Malay (Otaheite) apple, sorrel and carambola and they actually won us a couple of awards."
As Ecofarms™ increased their product offerings, their social mission became more well-defined. They started working with single women in Foster's kitchen. Two years later, they had outgrown that space and moved to the garage, which they have now also outgrown.
Ecofarmsâ"¢ is now in the process of building out factory space to expand operations within the Jamaican Deaf Village, where they will mostly employ deaf people, and are currently training two deaf youths as beekeepers.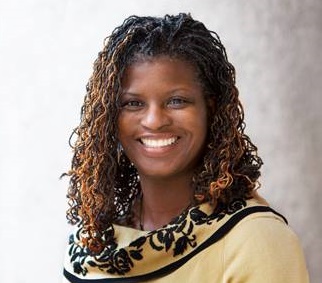 The Value In The Valley
Grace Foster's social enterprise is steadily growing, and she is well on her way to realising her dream of creating 100 jobs for at-risk and marginalised Jamaicans. As with any entrepreneurial venture, her journey has been a delicate balance of accomplishments and setbacks, but Foster says her greatest accomplishments came as a result of the lessons she learned in her "valley periods".
During this time, Grace says underperformance by the bees, due to climate change, and a fraudulent transaction by a business partner derailed her start up's income projections, and creditors were calling constantly.
"These were really tough, emotionally and financially devastating times," Foster said. "And if not for the 100 people who were first and foremost in my mind, I would have given up, because I knew being an engineer would pay me better money."
Out of the experience of being financially tied up, Ecofarms™ grew significantly, and Grace grew with it. The experience pushed her to produce more, improve the company's efficiency, create new products and seek out funding from grant agencies.
"That really made me become the best entrepreneur that I could be, because I didn't have a choice," she said.
The resulting growth gained from the pivots made during this period earned the social enterprise numerous national, regional and international honours and awards.
Most recently, the company's greatest accomplishment came when international coffee giant Starbucks, reached out to say they were coming to Jamaica, and they wanted Ecofarms™ honey in stores.
"It was an important deal for us, because when you get that kind of client, it validates what you are doing as a small business," Foster said.
Caribbean BSOs Validate the Region's Entrepreneurs
Validation, says Foster, also comes when business support organisations (BSOs) catch hold of an entrepreneur's vision and offer assistance.
"I always look out for programs that create a safe space for me. And I have found that as a woman entrepreneur it is good to have other women around. It comes in handy with providing a safe emotional space," she said.
Foster participated in "Vital Voices", a US-based programme targeting women leaders from Latin America and the Caribbean, and rates it highly because of the education and knowledge she gained. But because of cultural similarities, she dubbed WE-XPORT as "..the icing on the cake. Being with other Caribbean women has been wonderful," she said.
Women Empowered Through Export (WE-Xport) is designed to support Caribbean women in business to start exporting or increase the exports of their products and services. The programme is offered by the Caribbean Export Development Agency (Caribbean Export), and offers access to: grant funding, finance workshops, technical assistance, online business training and webinars, and a personal business coach.
Women in Business
At 47, this mom of three girls isn't done chasing dreams. In fact, she implores others, women entrepreneurs in particular, to do the same, and offers some sobering advice to those who have been slow to start their own business because they've been focused on all of the reasons they can't.
"We are natural business managers, but we don't realise it," Foster said. "Managing a home is like managing a business, but we as women are our own worst enemies, and it all stems from the conversations we have with ourselves."

What's Next for Ecofarms™
Two new products are on the cards, one in the drinks category, the other in confectionary. They are both slated for release in winter 2019.
They are also scaling up, having recently purchased production lines for their HoneyStixâ"¢, Honey Wine and honey packaging. Ecofarmsâ"¢ is also looking into select export markets in the Caribbean, North America and Europe, and are pursuing organic certification.
This scaling should take Grace to the quarter-way mark of her 100 jobs for 100 Jamaicans goal, a significant accomplishment realised in just five years.
"At the end of each week, when I see the satisfaction my employees have from taking home a well-earned paycheck, I smile and think to myself, that falling off my bicycle was totally worth it," Grace shared. "Had it not been for that accident, and the revelation it gave me, I can't promise you that this is the thing I'd be doing at this time. But, it is."
Grace Foster's Top Seven Tips For Aspiring Entrepreneurs
Having a dream is not enough. It must be saleable. Know your market and research extensively to discover the most profitable way to develop your idea.
Be purposeful and strategic about the company you keep. You'll need a balance of people who will both motivate and anchor you.
Do not be deterred by criticism. Take what is useful and use it to develop a strategy that will propel you.
Form a balanced accountability group with fellow entrepreneurs in non-competing businesses. One member's strengths should minimise your weaknesses, and vice versa.
Embrace your failures. Learn the lesson and develop a plan to move forward without repeating those mistakes. This fosters growth.
Entrepreneurs can over project, failing to account for possible mishaps. So, halve your projected revenue and double your expenses, then ask yourself if the business is still viable.
The most significant intangible in running a business is managing anxiety, because you are actually carrying the weight of the entire payroll. Maintaining spiritual, mental and physical health, and finding balance are key factors to coping.