Two Caribbean companies have been selected as finalists in the SIAL Innovation Awards 2018 for their product innovation. They are Caribbean Cure Ltd of Trinidad and Tobago and Naledo Belize Ltd.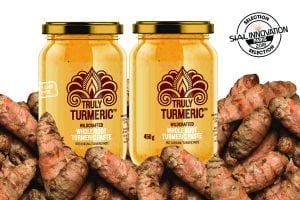 SIAL is regarded as the world's largest food innovation exhibition and hosts the SIAL Innovation Awards each year to recognise those who help to shape what we eat both today and tomorrow. Taking place in Paris from October 21-25, 2018, the Caribbean Export Development Agency (Caribbean Export) in collaboration with the European Union are supporting twelve food and beverage producers to participate at SIAL under the Caribbean Kitchen banner.
Of the twelve companies Caribbean Cure and Naledo's participation has already started draw attention given their shortlisting for a SIAL Innovation Award for their dynamic and creative product offerings.
Naledo Belize Ltd are one of the world's first manufacturers of fresh turmeric paste. Developed by CEO Umeeda Switlo, Naledo use a recipe based on her own traditional Indian cooking to create Truly Turmeric. Turmeric is a healthy root often found in supermarkets and health stores in a powered or capsule form to be taken as supplements however, Naledo Belize Ltd have transformed it to create a deliciously healthy wildcrafted whole root turmeric paste making it a niche product within the global market.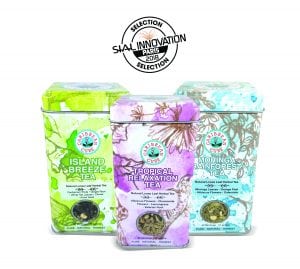 "We are very excited to be a finalist in the SIAL 2018 product innovation award for Truly Turmeric. Naledo is the first company in the world to manufacture a fresh turmeric paste and our CEO Umeeda Switlo came up with this recipe based on her traditional Indian cooking. This nomination means that our company has been recognized for the innovative product we produce and our social enterprise model. We hope that it opens trade doors to the EU and beyond" declared Nareena Switlo, COO at Naledo.
Naledo is a social enterprise based in Toledo, Belize and focuses on youth entrepreneurship, sustainable production, regenerative agriculture, and community empowerment. With every jar sold customers know that they are directly impacting our network of small-scale growers in Belize
Keeping with tradition Caribbean Cure Ltd produce a line of loose leaf natural healing teas that utilise indigenous plants found within the Caribbean. Their handcrafted teas which utilise premium organic ingredients are crafted through the preservation of nutrients found within the roots, herbs and flowers of plants that have been used for generations within the Caribbean to heal and treat ailments.
"When we began hand- crafting our blends, we had one simple mission – to share our passion and love for the age-old traditions and healing qualities of Caribbean herbs. We visited farmers, herbalists and tea lovers from across the region to find out what makes the perfect cup of natural tea. We were determined to create much more than tea with health benefits. We are excited to share the Caribbean tea experience at Sial Paris and will continue to share our passion with the world on this global platform" commented Sophia Stone, Founder and Managing Director at Caribbean Cure Ltd.
"We are thrilled that two of the companies that will be attending as part of the Caribbean Kitchen pavilion have been recognised for a SIAL Innovation Award and we hope that they receive a prize. This doesn't only bode well for Caribbean Cure and Naledo but also for the region as a whole. We have some fantastic food innovations across CARIFORUM and we need to gain greater visibility for them" expressed Chris McNair, Manager – Competitiveness and Export Promotion, Caribbean Export.
The participation of CARIFORUM companies at international trade shows is a key intervention of Caribbean Export to support the region's exporters to increase their market penetration namely in Europe.
"It's important for Caribbean companies to be present at international events. We have to leverage the support from the European Union via the 11th EDF to ensure the innovation, great products coming out of the region are seen internationally. At the end of the day there's no point in having great products if no one knows about them" McNair went on to comment.