Fresh turmeric paste from Belize will soon be available on shop shelves in Europe after Caribbean company Naledo signed a deal with Swiss-based distributor Sparkling Revolutions SA.
Naledo's award-winning wildcrafted, whole root turmeric paste called 'Truly Turmeric' will now be seen in natural health food stores and other outlets throughout Switzerland, Germany, and France.
The partnership between Naledo and Sparkling Revolutions took three years to develop. The companies connected in October 2018 at SIAL – the world's largest food innovation exhibition – which Naledo was able to attend because of support from the Caribbean Export Development Agency and the European Union.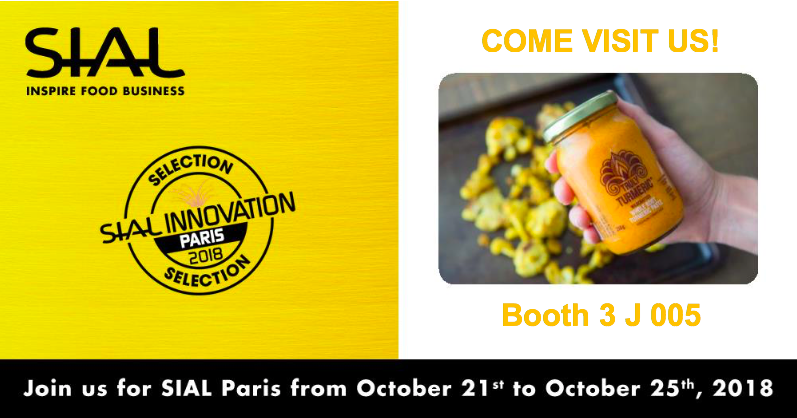 At SIAL, Naledo was shortlisted for the coveted product innovation award and Chief Operating Officer, Nareena Switlo, says the event led to several new business contacts including Sebastian Möbius at Sparkling Revolutions.
Nareena recalls: "SIAL is the largest event we've been to so far. Our booth was beautifully set up and Caribbean Export made it easy to participate. It peaked peoples' interest and confirmed that consumers in the European market would enjoy our product.
"Sebastian reached out to me in November 2018. We started chatting on email about our products and business relationships and he was really interested in us. But then COVID hit and everything was put on pause.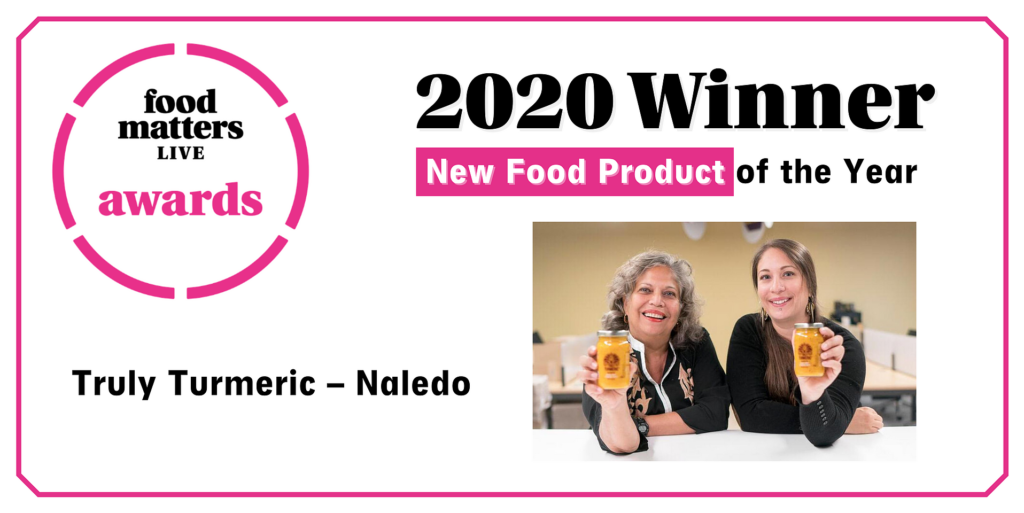 "In 2020, when we won the 'New Product of the Year' award at Food Matters Live in the UK, we sent out a newsletter to our subscribers and customers. Sebastian reached out again to say that he was still interested, and he had some clients who wanted the product, and last week we got our first official purchase order."
The first pallet heading to Europe will contain 1,500 bottles of Naledo's flagship 'Truly Turmeric' paste in two flavours – original and black pepper. The producer has also developed a smaller 125g bottle specifically for the European market.
The company is hoping to capitalise on the current worldwide interest in healthy eating. Research shows that the global natural food and drinks market was valued at $79.1 million (US) in 2016 and is estimated to reach $191.9 million (US) by 2023 – a compound annual growth rate of 17.6%.
Turmeric itself has also become increasingly popular because of its numerous proven health benefits. It positively impacts heart disease and high blood pressure and is also a strong anti-inflammatory, antiseptic and antioxidant.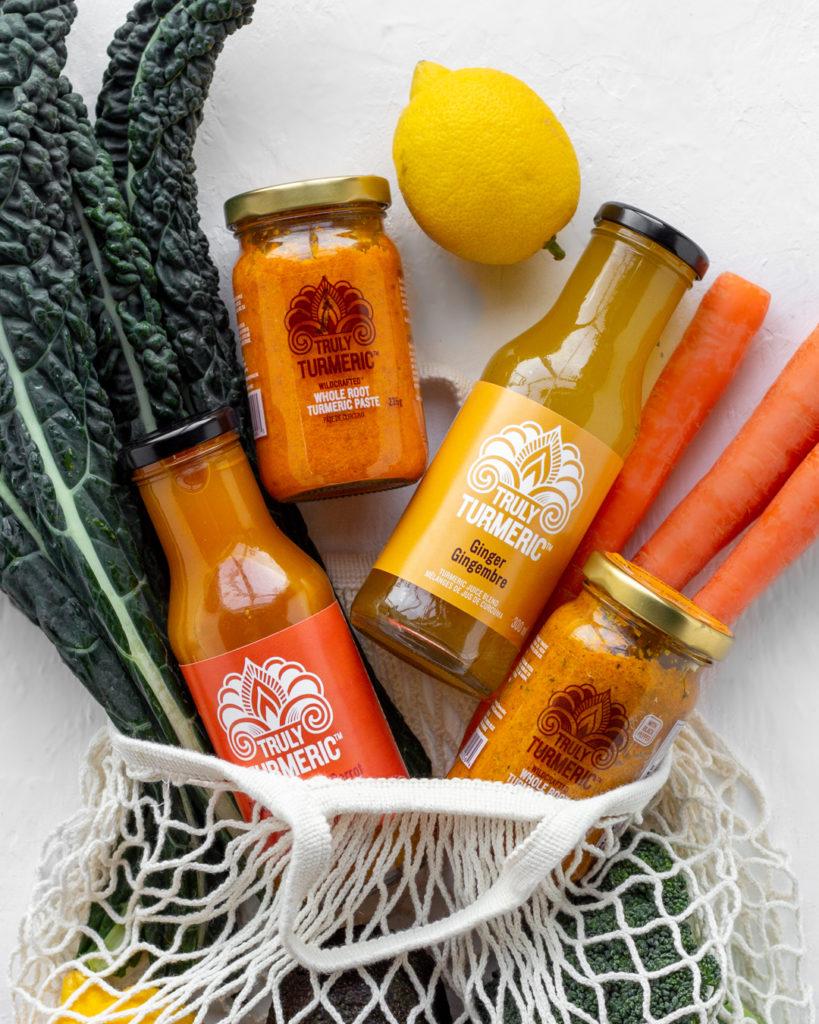 'Truly Turmeric' uses the fresh whole root of the spice to ensure its natural compounds remain potent and intact. The ingredients list for the original flavour are whole root turmeric, cold pressed coconut oil, fresh lime juice, and sea salt. Black pepper cultivated in Belizean forests is added to the black pepper variety.
Nareena says: "I do think that with recent events in the world, people are becoming more aware of what they put into their body, especially in terms of healthy food.
"I also think that people in Europe are expanding their taste buds and a lot of people from different countries have moved there so the diverse food market is growing. It's a prime time for us to jump in and be the leader in turmeric in the EU."
Nareena also believes the company's unique origin story, its promise to treat suppliers fairly, and its commitment to sustainable environmental practices, will be important to consumers in Europe.
Naledo was founded in 2016 by Nareena's mother Umeeda as a social enterprise. The company focuses on youth entrepreneurship and regenerative agriculture and is a certified B Corporation which means it "balances purpose and profit".
The small business employs eight young people to manage its factory and works directly with 300 small-scale growers in Toledo, Belize. It also pays its farmers 6 times the fair trade price for tumeric.
"I think there are certain things that we lead on which nobody else can replicate," Nareena states.
"We do have some 'contacts turned competitors' but the quality of their product is not the same as ours and they don't have our story. What differentiates our product is that we are still the best on flavour and they cannot replicate the way that we monitor and evaluate our environmental impact."
Nareena also believes that their new distribution partner, Sparkling Revolutions, appreciates the history of Naledo and the company's mission to invest in education, health care, and improved nutrition for the families and communities that it works with in Belize.
"Sebastian really understands the beauty of the product from the branding side and the story," Nareena says.
"If you have a unique product, it's not going to be for everyone, and that's OK. You have to know who believes in it as much as you do. He really believes in us and that he can sell the product which is a good start to a business relationship."
She adds: "We all know that the EU is one of the largest markets in the world and we're hoping that this one pallet will lead to full container loads. In the next year we want our paste to be sold all across Europe.
"The price seems right so we just have to see what the consumer thinks of it."