Today the Caribbean Export team joins the rest of the world in celebrating International Women's Day.
Each year people recognise IWD on March the 8th to celebrate the social, economic, cultural and political achievements of women and call to action the acceleration of equality.
This year's theme #BreakTheBias asks us to stop and imagine a gender equal world. A world free of bias, stereotypes and discrimination. Imagine a world that is not only diverse and equitable, but is also inclusive, where differences are valued and celebrated.
Can you image what that looks like? And what can you do to squash the stereotypes and #breakthebias ?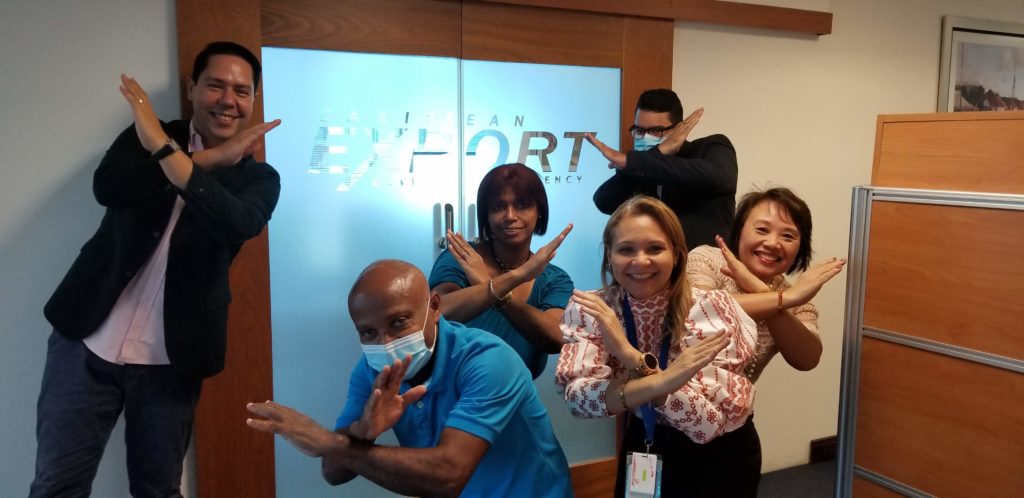 Bias can happen deliberately or unconsciously and can make it difficult for women to move ahead. Knowing it exits isn't enough, and as individuals we are all responsible for our own thoughts and actions. But how can we take action to create a level playing field?
In 2018 we launched the Women Empowered through Export (WE-Xport) programme to support women led businesses to start exporting or increase their exports and since then the Agency has adopted a gender streamlining methodology to ensure there is a fair representation of women-owned businesses participating in our programmes and initiatives. In fact, women are ensuring they leverage the opportunities made available by Caribbean Export and the European Union, and last year approximately 60% of those participating in our online workshops were women.
This together with 26% of our Technical Assistance Programme (TAP) grant awardee businesses being headed by women is very encouraging. Caribbean women-owned businesses are getting the access to support they need.
Women continue to play a vital role in all aspects of our Caribbean society, and we are committed to supporting the development of women businesses today and every day.