Young Caribbean fashion designer and entrepreneur Christal Oliver describes herself as "creative, industrious, and witty".
She could also add "resilient" to that list after managing to keep her small accessories business operational for the past 12 years despite severe disruptions caused by tropical storms, a global pandemic, and the eruption of the La Soufriere volcano on her home island of St Vincent.
Christal and her small enterprise have been understandably shaken by these recent events and she admits that it is currently "a struggle" to keep going while everything remains so uncertain.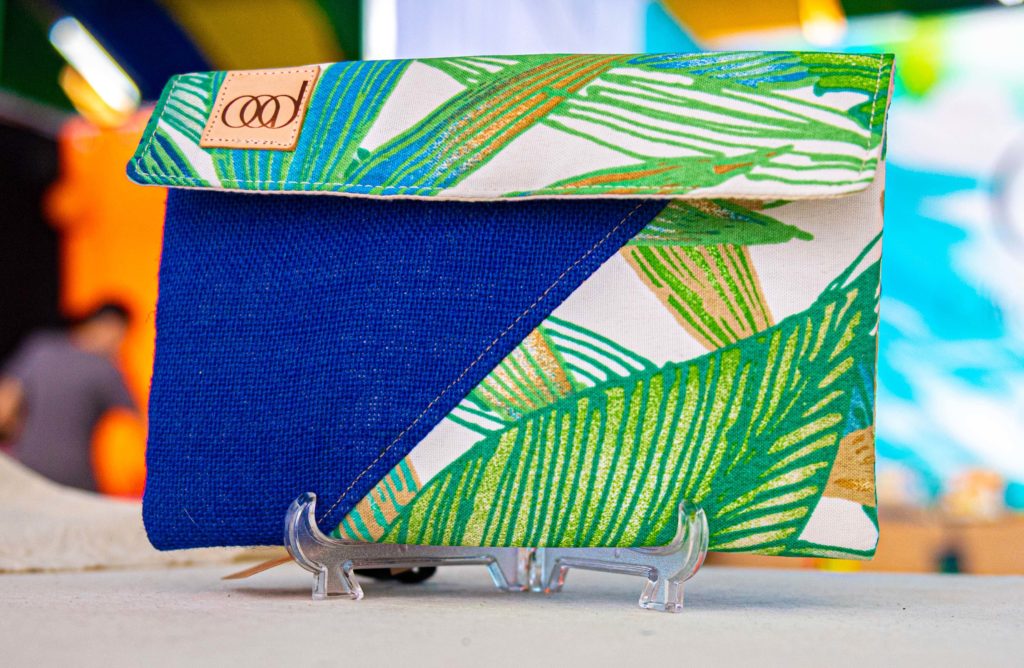 She is also dealing with a major change in her personal life after becoming a first-time mother in October 2020 to a baby boy called Zephan.
"I am 16 months into motherhood (post-delivery)," Christal says. "So, that has been a major readjustment for me personally.
"There were times I heavily questioned the way forward. What do I do with the business? Do I work alone or continue as is? Do I change the products? Do I consider design and trade, instead of designing, producing, and selling?
"So, I'm just trying to restructure, and basically start over, or even rebrand, but even that has been difficult. The future is just so much more uncertain these days".
As a fledgling business owner, Christal has obviously faced many uncertainties before. In fact, even though she started on the road to entrepreneurship from early on in life, she was actually considering becoming a pediatrician or a chef.
"Entrepreneurship was never in my mind," Christal explains. "But, since I was young, I've always been making or selling something, or hand sewing some random craft project.
"Then in late 2009, I was working as a lab technician at my alma mater (the St. Vincent Girls' High School). During the downtime, because I couldn't find any bags in Kingstown that matched my needs and taste, I decided to buy all the material and make a bag myself. The finished product got many compliments and it got me thinking. I made a small investment in a domestic Singer sewing machine, and that's what led to me finding a way to turn my passion into income and opportunities."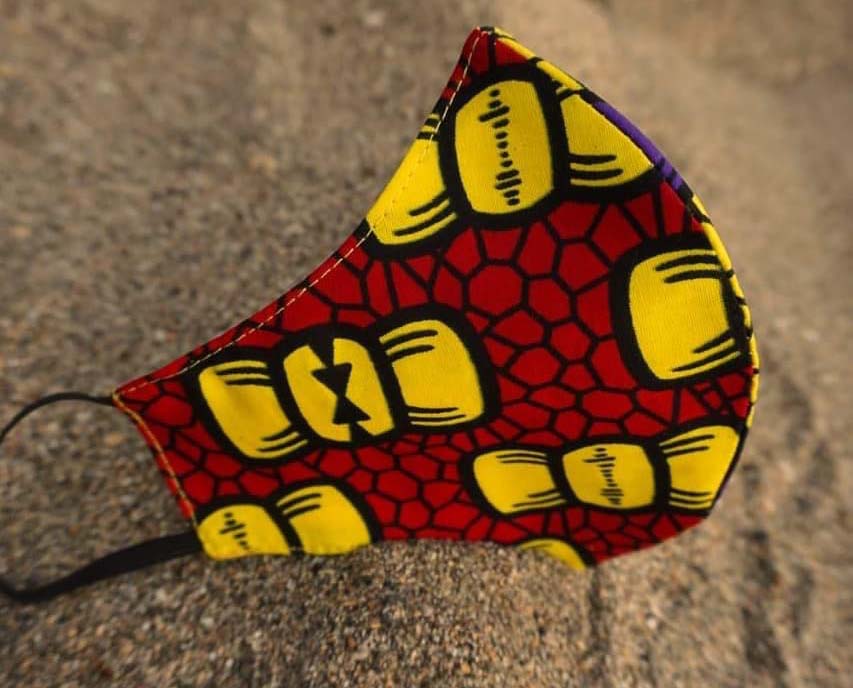 Christal had found her calling and says she never saw designing or sewing as "work" but initially she only sold her creations to friends and family.
"The start of the business wasn't grand at all," she recalls. "I just experimented with fabrics and designs and practiced. I would tear apart existing bags to figure things out. I also did a lot of reading and researching and sold most of the final products to people close to me.
"I even had a challenging time coming up with a name!".
Olive Art Designs (OAD) was the one she eventually chose; utilising her own surname as inspiration. At the start, OAD was a slow-burning passion project but after 2017, when Christal decided to commit to the business full-time, it steadily grew it into a distinctly Vincentian brand with a reputation for superior design, attention to detail, and exceptional quality.
Christal's influence on her island as an aspirational entrepreneur also advanced over the years, and was further underpinned in 2019 when she won the inaugural Invest SVG 'Pitch it Vincy' initiative, with the help of the Caribbean Export Development Agency, which assisted her through workshops.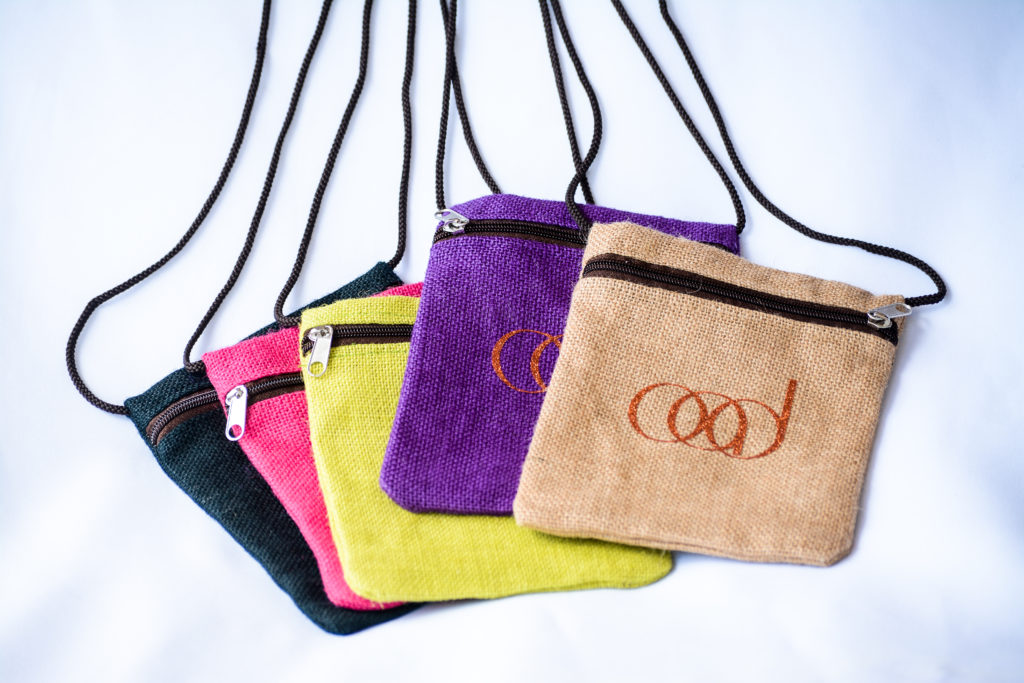 Christal describes that experience as "one of the proudest achievements" in her life so far. She adds: "This journey has not been easy but it has been a lot of fun. I've learned a lot of lessons and there's some I'm still learning."
Right now, Christal is continuing to settle into her role as a new mum, and keeps her finger on the pulse with her other occupation as a morning radio co-host on the 'Wake Up Call' on Xtreme 104.3FM.
Christal says she loves being a radio personality because it's a "really fun but challenging job".
She states: "Although the shift is only four hours long, there is a lot of talk. Being on the radio gives me the opportunity to air my views, to understand our people better, and to make a positive impact. It's a really exciting job that adds to my personal and professional growth."
In terms of Olive Art Designs, Christal is hopeful that by repositioning the business, and utilising new avenues for marketing and exposure, as well as revenue, she will be able to keep the brand fresh and exciting for her and her customers.
Currently, Christal employs one person on a "needs-only basis" but has plans to expand and improve productivity and increase regional exports. She pivoted into producing facemasks because of the COVID-19 pandemic and says that transition taught her the importance of keeping an open mind.
Christal adds: "It wasn't all bad because as there was a reduced demand for one product, demand for other products increased, so it was just a matter of shifting focus really.
"The trouble with the pandemic was all the uncertainty it came with, of what was to come, and the constant repositioning. But I'm happy for the hands-on experience it gave me, especially in terms of figuring out what things are really important in life and business, and which businesses, or even models, are more vulnerable and how to best position yourself for any eventuality."
And Christal has this advice for would-be Caribbean entrepreneurs.
"Your mindset can be the difference between success and failure, so be patient and persistent."
She adds: "Sign up with your local business support organisation and take short courses if necessary, or take advantage of workshops, even if they look like they don't apply to you. Never stop learning. There's always something to learn.
"Be passionate about what you're doing because that will give you an extra push when you feel like giving up. Plan and write down your goals so that you can measure your progress and success. Be creative and keep moving forward."