Did you know that dark chocolate naturally releases a chemical in the brain to make you happy?
When Elizabeth Lady Montano was informed of this by Gillian Goddard, Co-Director of the ARC TT The Alliance of Rural Communities of Trinidad and Tobago, that light-bulb moment went off. Lady Montano had been struggling to find that perfect treat for patrons attending her son's (International Soca artist Machel Montano) annual Machel Monday Carnival Concert. In 2014 her and her team had been on a quest to find the perfect snack to highlight the theme Happy Nation and as veganism and vegetarianism are lifestyle choices of the Montano's, creating a vegan chocolate became the obvious choice!
Our brand ambassador Machel Montano is vegan, I am also vegan and most of our family is either vegan or vegetarian. We want to encourage healthy living hence those ingredients. There are no preservatives, no additives, no emulsifiers and no dairy of course. We wanted to keep it pure, healthy and attractive to taste and we have succeeded in doing that. We want to make people aware that you can eat healthy and still enjoy it, Lady Montano said.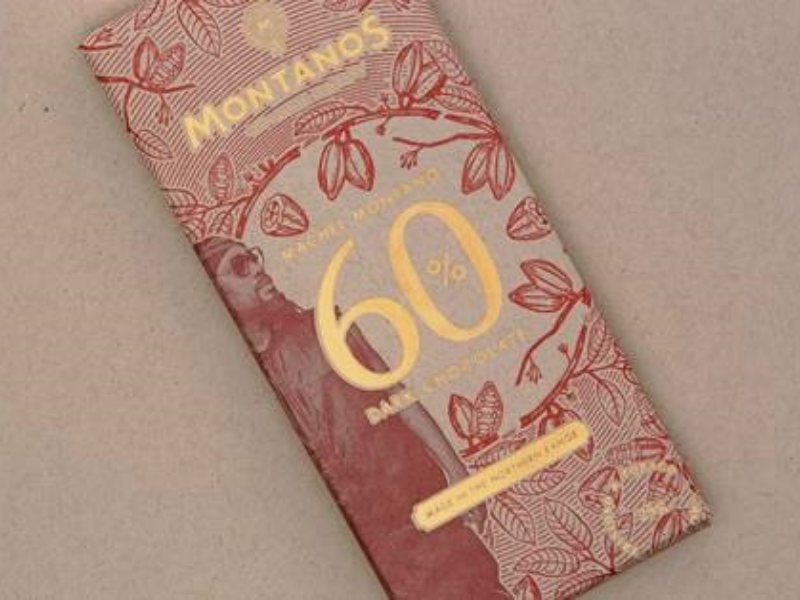 Machel Montano Chocolate Ltd will be attending the upcoming 4th CARIFORUM-EU Business Forum, which will be held in Union Halle, Frankfurt, Germany from September 26 to 28, 2019 in an effort to break into the European market.
Organized by the Caribbean Export Development Agency in cooperation with the European Union and the German Development Agency (GIZ), the forum aims to improve trade and exports from the region to Europe, especially in high potential growth areas such as the agro-processed food and natural ingredient industries.
Machel Montano Chocolate Company Ltd produces 60 per cent dark chocolate bar using authentic fine flavoured Trinitario cocoa. The formula is quite simple containing only three ingredients: cocoa nibs, cocoa butter and Guyanese Demerara sugar and has a shelf life of one year. As a handmade product it's currently ranked as the second best local chocolate in Trinidad, and it now has its eyes on expanding into Europe and the United States.
The Montano's mission isn't just to produce a fantastic tasting happiness inducing vegan chocolate, they also want to revitalize the Trinidadian cocoa industry. The company has sought to empower several local communities, which currently supply the cocoa.
Machel through his foundation is working with the Siparia community where he grew up to set up a factory. This is part of our Corporate Social Responsibility and we are working with WHYFARM to achieve that goal, disclosed Lady Montano, adding that the foundation was empowering residents through training and by equipping them with chocolate production tools.
Trinitario cacoa come from the Trinitario cacao trees which are a natural hybrid biological class resulting from cross-pollination. They were created in Trinidad after a hurricane in 1727 destroyed most of the Criollo cacao trees. The Trinidad cacao plantations were then replanted with Forastero resulting in the creation of a hybrid of Criollo and Forastero (source: https://www.caribbeanandco.com/caribbean-chocolate-brands/)
Over 60 Caribbean producers will be attending the Business Forum and other chocolate producers include Cocoa Saint Lucia and Coldbush Organics from Jamaica.