It's safe to say that Daphnee Karen Floreal, accidentally stumbled into business by doing what she loves.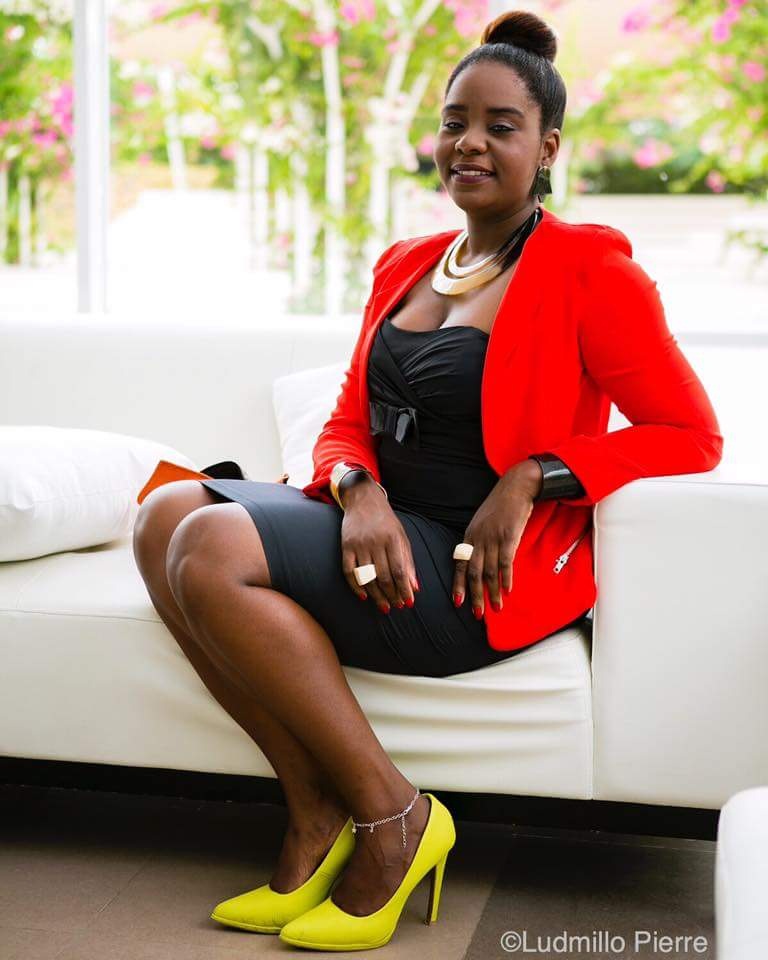 In 2005, while studying for a Bachelor's degree in Business Administration, making jewelry was merely a hobby for the Haitian entrepreneur. It was a creative outlet that provided a sometimes much-needed break from academia. Daphne unwittingly became her best advertiser, as the unconventional pieces she crafted for herself captured the attention of friends, fellow students and others. She was initially giving them away but started to sell them below market value to earn pocket money.
Visibility Transformed a Side Hustle into the Main Gig
She dreamt of being a designer, but believed it was impossible to earn a living doing so in Haiti. Two years after she started crafting her pieces however, a breakthrough came with the inaugural Artisanat en Fete, a craft tradeshow that brought greater visibility to the country's artists and artisans.
"It is one of the events that I think gave me more exposure and helped me gain regular customers," Floreal said.
Her work was innovative, and as the youngest designer trading at the show, she garnered media attention giving Bijou Lakay the publicity it needed to transform the young designer from a hobbyist, to the CEO and Creative Director of her own company.
Haiti Fashion Week followed, providing another opportunity for Daphnee to showcase her work, this time, bigger, more expressive pieces – literally works of art.
Results-focused Business Strategies Key to Sustainability
As a graduate in Business Administration Daphnee understood that in addition to her creativity, running a successful accessories start-up required business savvy and strategic thinking. She needed to always be on the lookout for opportunities to gain visibility, and capable of producing new, exciting designs and advertising concepts that keep customers interested and attract new ones.
"Positioning is key," she said. "Photoshoots utilising models have helped to increase sales, because they show potential customers how to wear the pieces."
While Daphnee is in the business of art, she reminds other creatives that the key word is 'business'. She therefore sets targets and produces reports detailing successes and failures of her product lines, allowing her to make the pivots necessary for continued growth like any other corporate entity.
"I studied management, and am now working towards my MBA, so my professional background definitely features in Bijou Lakay's day-to-day operations, and is integral to its success," she said.
Social Impact, the Greatest Achievement of all
In 2018, Forbes identified Daphnée as one of ten innovative Haitian entrepreneurs changing the narrative. This and other strategies have enabled Floreal to gain international recognition and Bijou Lakay is now available regionally, in Europe, North America and online.
But as she works to expand Bijou Lakay's international footprint, Daphnee remains focused on what's most important, strengthening the brand's social impact.
"My primary goal is to make a difference in my community," she said. "We have more than eight artisans who work for us, who, without this work, could not afford to send their children to school."
"Whenever I feel discouraged, I think about the artisans, and it's one of the things that keep me motivated," she shared.
Fusing Cultures in Bijou Lakay's Future Plans
A primary goal for 2019 is therefore to increase the number of crafts people working with the company.
"We're particularly focused on Africa and Latin America," Floreal said. "We will still be a handmade line from Haiti, but these collaborations will facilitate a fusion of cultures through design, and I think that's exciting."
Visit the We-Xport booth at Bmex in June 2019 to see Bijou Lakay's unique and exciting jewellery collections.
Follow Bijou Lakay's progress, catch a glimpse of their pieces and/or make a purchase at: bijoulakayhaiti.com, and @ BijouLakay on Facebook and Instagram.