In Jamaica in the 1980's, a food scientist with experience in dietetics, nutrition and food research development positioned her company as an export-driven firm. Considered a pioneer in her field, Dr. Juliette Newell started what has burgeoned into one of the local leaders in the manufacturing and distribution of Jamaican products in the overseas markets. Today, Tijule Company Limited is managed by Dr. Newell's nephew Roy Newell, who took over the business after her passing.
With 65 full time employees, and occupying over two acres of prime commercial land, the 30-year old company produces an exceptional line of products, which includes canned and frozen fruits and vegetables, flavourful sauces, seasonings, dips and condiments, exotic and gourmet jams, jellies, marmalades, fruit bars and bammies (cassava). Tijule also manufactures sauces and other products to customers' specifications and tastes.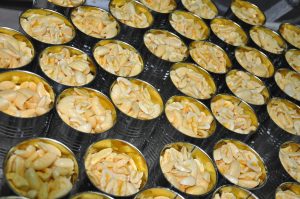 According to Roy, the Managing Director of Tijule, opening the company was a dream come true for Dr. Newell.
"My aunt had a PhD in Nutrition so food was her passion. She has also wanted to always take a taste of Jamaica to the rest of the world."
Dr. Newell succeeded in doing just that as 80% of the company's output is exported directly to the United States, United Kingdom, Canada, China, India, Japan, and the balance sold to other regional exporters and locally.
Roy noted that because of the market they are in, all companies that produce jams, jellies, and other condiments in Jamaica are their competitors; but his aunt never saw this as a challenge. He revealed that Dr. Newell's biggest hurdle came in securing capital for her business
"The 1980s was a difficult period, especially for a woman. Banks saw women as high risks and they were not too willing to give loans unless men were on the Board of Directors. As a woman in business, my aunt had to get a lawyer to verify that she was of sound mind and could manage a business."
Roy added however that determination was what pulled her through, as interest rates at that time were very high, but she had a goal in mind and would not be deterred.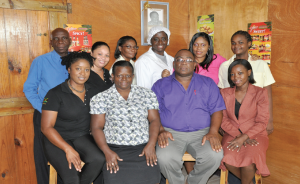 Since taking over the business, Roy has himself had some challenges noting that understanding how to run the business was the greatest one, but after completing an audit of the operations he feels more confident in his ability to carry on his aunt's legacy.
The former electronics engineer believes that a large part of the company's success is owed to his aunt's insistence of comprehensive market research for the identification of markets and customers.
"This really gave the company a jump start in exports and helped us find our niche, which is catering to the Jamaican Diaspora in the US and the UK. We have also decided to focus more on our brand and ramp up the visibility of our company."
With this new branding and marketing focus, Tijule has become increasing involved in in-market demonstrations, trade shows and study tours. Roy shared that most of the opportunities were made possible through the Caribbean Export Development Agency.
"We became aware of Caribbean Export in 2007 through the Jamaica Exporter's Association (JEA). The Agency has since helped us with the development of new labels and modification of the old ones, the acquisition of quality management standards, streamlining and marketing and promotional systems, conducting market research, and upgrading our infrastructure. All of this was achieved through the grant scheme and through technical assistance."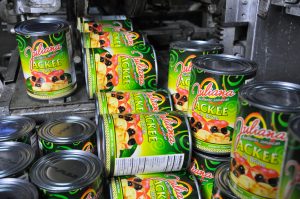 Tijule also participated in the Manufacturing Study Tour to France, Germany and the United Kingdom in 2012 and the ANUGA Trade Fair in Germany with support from Caribbean Export.
"Both occasions gave the exposure we need for new markets. We were also given an understanding of what is required in terms of international requirements, customer satisfaction, and the highest standards in the production process."
Following participation in ANUGA, Tijule received pricing requests and orders from Africa, Denmark, Israel, Germany and Sweden. Roy believes that the Agency has helped prepare Tijule for a new growth trajectory.
"Caribbean Export has and continues to play a significant role in our overall growth and development. Their commitment to regional private sector development is unmatched."
Besides becoming a globally recognized brand, Roy wants to undertake some aggressive marketing and market research for Tijule.
"We want to reach as many customers as possible, as well as ramp up our promotion to distributors."
The tenacious businessman believes that these are also important aspects of business development that regional firms should seek to undertake, adding that it is important to leverage relationships with suppliers and distributors to build a solid network.
Like his aunt, Roy believes that humility, gratitude, and motivation go a long way in the achievement of goals and adding that aligning yourself with the persons to help you in the journey bodes well for success.
Tijule can certainly be saluted as a pioneer in the export market, and Dr. Newell's role in this achievement will always be remembered.
This article was first released in the publication Primed For Success Vol. 3Â