Time is the only currency we have," says Barbadian innovator Khalil Bryan, "so spend it doing things that matter to you and with people who matter to you."
Khalil's musings on the value of time, and how precious it really is, are not just wise words from a young entrepreneur. In fact, Khalil's commitment to saving time, and subsequently making the most of it, ignited the concept behind his tech start-up company Caribbean Transit Solutions (CTS).
Acutely aware of how much time Barbadian commuters can spend at bus stops and bus stations waiting for often unreliable public transport, Khalil was inspired to think of ways to improve the island's transit network.
Instead of wasting time wondering when the next bus would arrive, locals and visitors could download a smartphone app which showed them the bus schedule and routes, and how far away the next bus was from their stop.
There are similar transport solutions available in major cities around the world, most notably London, Paris, and New York; but there was nothing like it in the Caribbean when CTS was launched in 2014, which meant the company would be breaking new ground.
Khalil recalls: "My original partner and I started CTS with an idea to provide real-time bus information and allow people to use their time more effectively. Our product was called EasyTransit (now known as BeepBus).
"But we quickly realised that in order to provide real-time bus information we needed an affordable product that tracked vehicles. We searched the market and found a number of options but nothing that was reasonable. So, we started another company called EasyTrak and began offering the tracking system ourselves.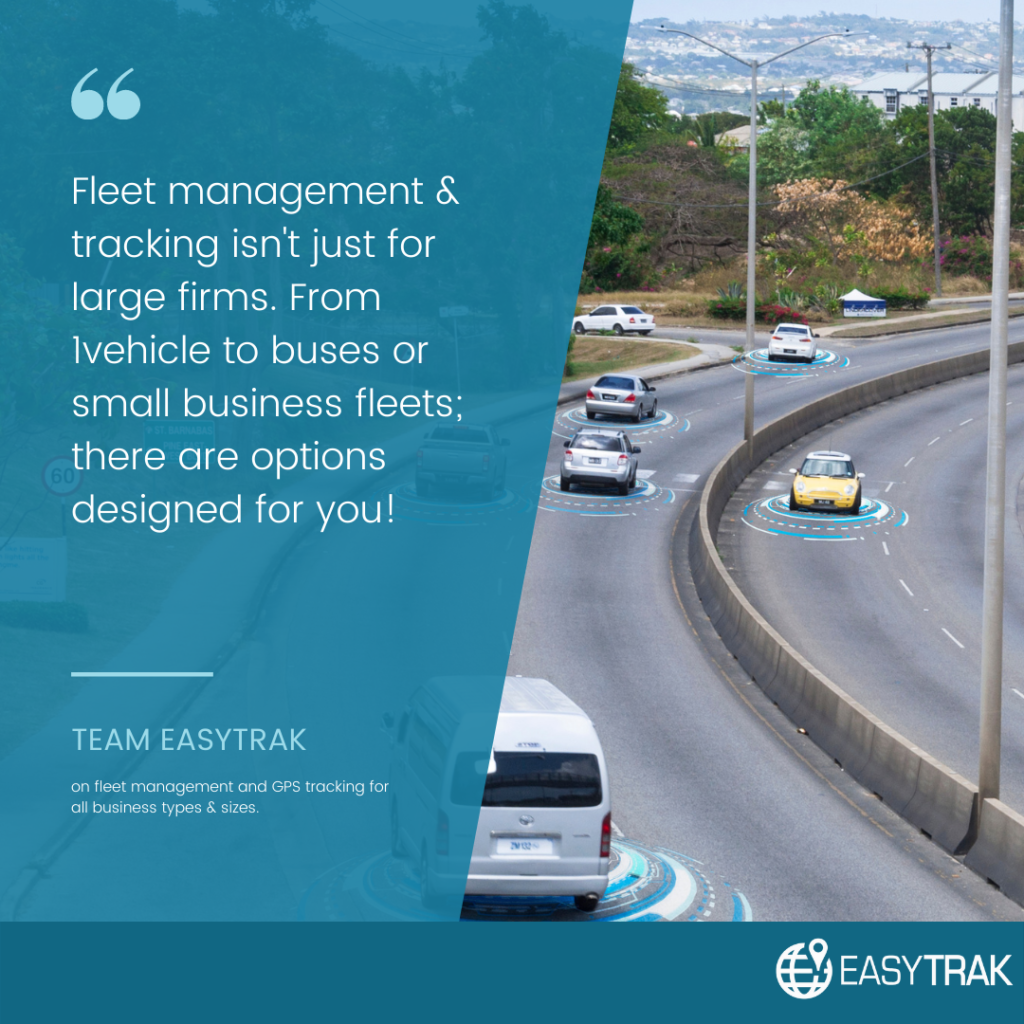 "Over the past four years, we haven't seen the uptake with BeepBus that we would like, so the business has been driven by the EasyTrak product, and focusing on how we grow that has been what has kept us afloat in difficult times."
Pivoting from providing real-time bus information to building a GPS tracking platform for vehicles has pushed CTS into full-scale fleet management and data analytics.
The shift was substantial but even more changes were to come in 2015 when Khalil's original partner decided to leave. A third strand to the business, a taxi ordering app called BeepCab (similar to Uber) was then launched in 2015, but had to be suspended just three years later.
Despite a few speed bumps along the entrepreneurial road, Khalil has continued to focus on his goal of enhancing Caribbean transport, and is now working with a new partner, Veronica Millington, and South African-based Andre Louw.
Like the entrepreneurs who inspire him, such as Richard Branson and Elon Musk, Khalil wants to solve big problems and be a "world-changing entrepreneur", not just a lifestyle entrepreneur. But he knows that being a pioneer is not easy, so he is thankful for the support he has received from the Caribbean Export Development Agency (CEDA) including a $25,000 (US) Investment Readiness Grant.
"I can say that I've made friends, not just colleagues, through Caribbean Export," Khalil states.
"They were instrumental in bringing on the World Bank and the government of Canada. They introduced us to people in their network and took us to great events throughout the region. They also educated the market in a way that allowed us to thrive and opened the eyes of entrepreneurs and investors.
"Of course, it has not all been perfect. Some markets are better than others at taking up the training opportunities. The programmes have also dropped off, and because of COVID the ones available now are virtual and I don't think you have the same connection when you do it virtually."
The COVID-19 pandemic has also forced Khalil and his team of four full-time and three part-time employees to re-examine CTS's product portfolio yet again.
"We've had a number of trying but rewarding internal and external conversations recently," Khalil states.
"We decided to focus on the things that really do work, and slim down what really doesn't work, or what isn't making us money. So, if nothing else, COVID has shown us that we need to diversify geographically and we may also need to diversify, or entrench, some of the industries that we're working in as well."
With that in mind, Khalil's aim over the next 12 months is to continue building a unique repository of transportation data for the Caribbean along with extensive regional expansion.
He believes that there is untapped potential in the Caribbean and is excited that "there are so many opportunities and so many problems to solve."
Khalil adds: "Where I am challenged is that we're not moving quickly enough because you can't rest on your laurels. You continually have to reinvest in your product and your people.
"Time is our most important resource because you don't get it back. Opportunity does not stay around waiting for you to take it up, and if you don't grasp it, the opportunity will be gone."