The billion-dollar global music industry has undergone a number of changes as a result of the advent of streaming. Up until 2013, revenues from recorded music declined as patrons began to transition to streaming methods. In fact, many artists and music professionals were concerned about the potential negative impacts of streaming on their revenue. However, that discussion has waned, as companies have found ways to monetize streaming.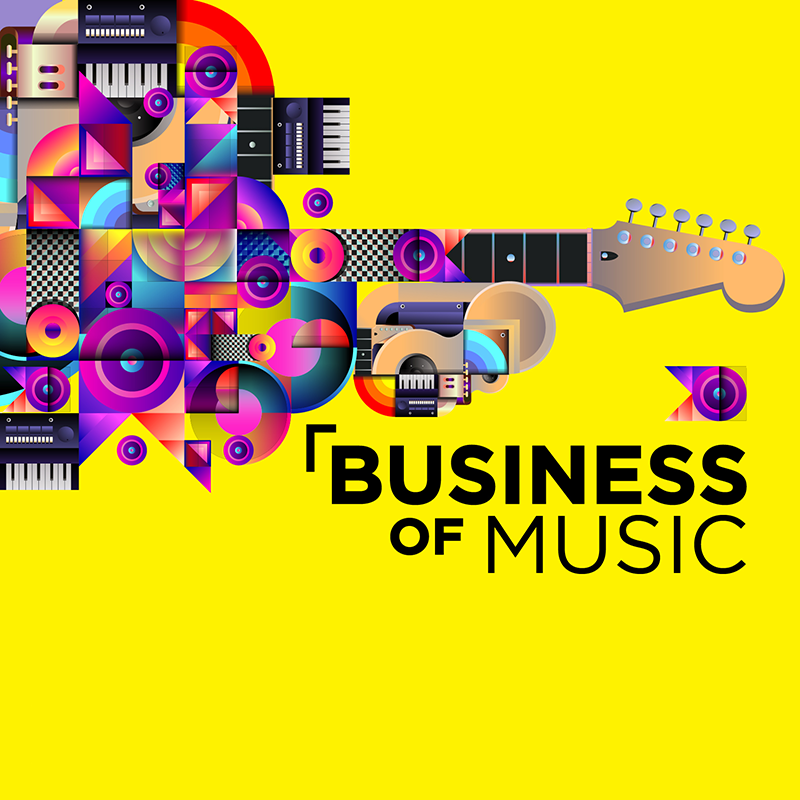 The 2015 study conducted on behalf of Caribbean Export by Visual & Performing Arts Jamaica (VPAJ) and KEA European Affairs (KEA), highlighted the work of McCandless, whose research revealed that artistes signed with labels earned $0.00128 every time their music was streamed. In fact, the study concluded that streaming methods undervalued the work of artistes. However, festival and music driven events experienced strong growth. The report cited an EY study which identified that concerts and music festivals accounted for just over 1/3 of global performing arts revenue. The study also identified that for Caribbean artists, streaming provided an opportunity to become better known and recognised.
It also revealed several challenges that artistes faced when seeking to export. The main challenge identified was access to finance. Lack of support also featured strongly as a issue faced by creatives.
In response the BUSINESS OF MUSIC (BOM) programme has been developed regional music industry with a focus on building capacity of music managers and artistes.
The BOM is an online programme that addresses use of digital platforms, IP, distribution and promotion. Below is an outline of the programme.
LESSON 1 – Understanding The Business Of Music
Introduction to the Business of Music
What Constitutes the Music Industry
Defining Industry Roles and Occupations
Getting Started & Formalizing Your Operations
Global Trends & the Caribbean Perspective
Types of Business Entities
Skills and Competences for a Successful Music Enterprise
LESSON 2 – Identifying & Assessing Development Partners
The Music Project Team and Partners
The Artist Manager
The Music Producer
The Publicity Agent
The Booking Agent
The Music Publisher
Music Distributor
Event Promoter
Your Legal Advisor
Music Copyright Collection Societies
LESSON 3 – The Artist/Project Development Plan
The Benefits of a Music Business Plan
Why do you Need a Business Plan for Music
Elements of a Music Project Business Plan
Funding your Project
LESSON 4 – Music Industry Goods & Services
The Recorded Music Industry
The Live Music Industry
Merchandise and Branding
What is meant by Brand Income
LESSON 5 – Gathering Market Intelligence
How to Conduct Market Research
Target Markets
Competitor Analysis
Current and Future Trends
LESSON 6 – Identifying and Establishing Your Niche
Know Your Niche Inside Out
Solve Your Customers Problems
Spreading the Word About Your Business
Keep Tabs on Your Niche Market Competitors
Be Open to New Opportunities
Listen to Your Customers
LESSON 7 – Your Music Marketing Plan
Five Essential Music Marketing Steps
Releasing Your Music to the Public
Videos
Merchandise as a Marketing Tool
Touring
Media Campaign & Launching Your Music
LESSON 8 – Finding & Negotiating With Purchasers and Distributors
The Traditional Music Distribution Set Up
Radical Changes in Music Distribution
Finding Music Distribution
What You Need to Know Before Doing a Distribution Deal
Self Distributing Your Music
Digital Distribution
Important Distribution Contract Issues
LESSON 9 – The Role of Digital Technology and the Internet
Digital Technology and the Music Industry
Digital Music Trends
The IFPI Digital Music Report
Social Media Marketing in Music
Social Media and Your Fans
Posting in Social Media
Your Official Website
LESSON 10 – How To Enter The Music Market and Succeed
Reality Check
Preparing for Music Business Success
Creating a Good Team
Know Your Rights
Take Care of Registrations
Put in Place Effective Distribution and Promotion
Follow the Money
Stay the Course & Maintain Good Relationships
LESSON 11 – Working With International Institutions and Organizations
Domestic and Regional organizations
International Organizations
International Institutions and Networking
LESSON 12 – Contracts and Protection of IP Rights
Intellectual Property Law (Copyrights, Trademarks & Domain Names)
Music Business Contracts
Artist Management Contract
Performance/Tour Contract
Recording Contract
Licensing/Distribution Contracts
Music Publishing Contracts
Each module includes written presentations, links to resource materials and a questionnaire.
For more information or to participate in the BOM programme register here and also visit the programme website: BOM Website