The Designer
Kimya Glasgow is an avid student of fashion. Honing her artistic talents since childhood, Kimya showed natural talent with her sketches of clothing and accessories.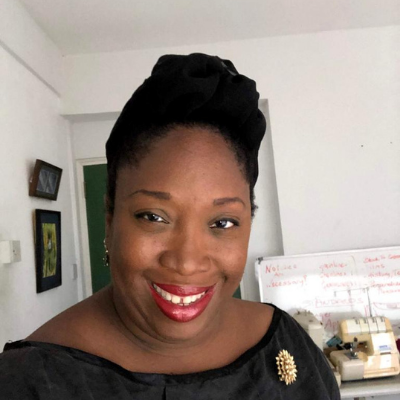 Born in St. Vincent and The Grenadines, Kimya spent her early years in Trinidad and Tobago and later went on to study in Barbados where she achieved an Associate Degree in Fashion Design.
Kimya's experience as a student of art and fashion design has led to a process that includes her detailed research on the elements which inspire her to make her ideas come to life.
As a true Caribbean native, the rich culture and art from the region are a source of inspiration for Kimya as a designer for her own line of clothing and accessories.
The Brand
Kimya Glasgow, the brand, is the natural evolution of her love and dedication for fashion which is guided by a mission to create high quality products that includes resort wear, swimwear, soft furnishings and accessories.
Sustainability is a core feature woven into her brand's mission, with Kimya's preference for natural fibres that are eco-friendly and durable. Ethical fashion is particularly important due to the threat of climate change and the Kimya Glasgow brand can be highlighted as a leader in this effort with their focus on using biodegradable materials.
Many of her creations include unique touches such as hand-paintings and hand-beading. She particularly enjoys creating designs with contrasting elements. In one of her designs, Kimya combined fabric with European and African features.
"My favourite part [as a designer] is the research and then developing ideas from inspiration. Often taking things that seem to have nothing to do with each other, like when I mixed English garden florals and Dutch-African wax prints and found a way to make them work together."
Kimya Glasgow's International Presence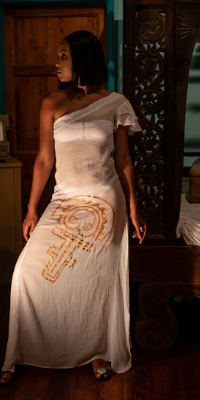 Over the years, Kimya has embraced the opportunity to promote her award winning brand overseas. Runway shows have given the Kimya Glasgow brand international exposure with her pieces featured at regional fashion events in Barbados, Grenada, Jamaica, Mustique, Trinidad & Tobago and St. Kitts. The brand has also featured their collection outside of the Caribbean in Miami and New York, which is widely acknowledged as the mecca for fashion in the United States.
A Digitally Savvy Brand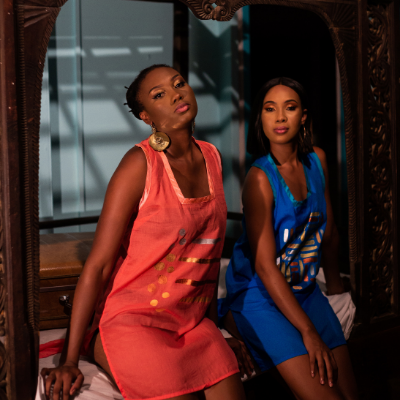 The Kimya Glasgow brand can be found online via their website and social media channels.
The website is a strong marketing and sales channel with an ecommerce platform for online retail of their products and an e-mail subscription feature to keep their audience informed of any updates. Distributors can also use the website, which can be viewed in english, spanish and french, to approach the brand for wholesale opportunities.
The Future of Kimya Glasgow
The Kimya Glasgow brand has shown no signs of slowing down. In 2019 the designer launched her own fragrance, Kimya Glasgow Vanilla Orchid in collaboration with Martiniquan perfumer, Parfum Des Iles. Kimya is particularly proud of this achievement which has complemented the company's product offer as a lifestyle brand.
The award winning designer has proven her ability to acknowledge consumer needs with her range of products. Kimya has also shown she can adapt to their habits with the Kimya Glasgow website and social media channels. These digital platforms play an important role in providing the brand with an opportunity for greater exposure and access to international consumers.
The journey of Kimya's lifestyle company, along with her clear focus on her goals for an ethical brand of casual, yet elegant products puts this Caribbean brand at an advantage for longevity.