Belize has a rich chocolate history dating back thousands of years to the Mayans who are believed to have invented the confectionary.
These original chocolatiers would dry, grind, and mix cacao beans with water to create a bitter drink that was often combined with chilli and poured from a height to create a frothy top.
The Maya, and subsequently the Aztecs, thought chocolate was a gift from the Gods and not many people would argue with that even now.
Belize's ancient chocolate connection is ever-present in the story of The Belize Chocolate Factory which is owned and operated by British couple Chris and Jo Beaumont.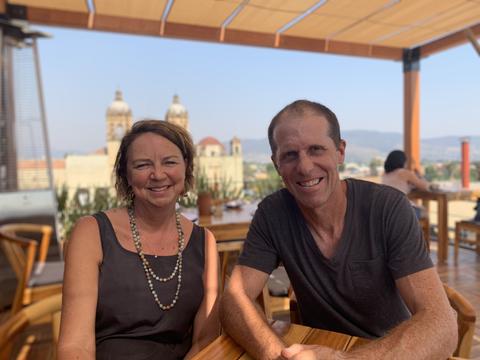 Chris and Jo met in Barbados nearly 20 years ago. Chris was an engineer, and Jo had been working as a television advertising producer, but they both yearned for a simpler life in the Caribbean.
After spending six months learning to become water sports instructors, the couple moved to Belize to set up a sailing and windsurfing school.
A short time later the couple were managing a boutique hotel. One weekend they decided to visit the Toledo district, which is known as "the cradle of chocolate", and that trip led them in a different direction.
Chris recalls: "In 2007, we went to the first-ever cacao festival held in Belize. It was in a town called Punta Gorda.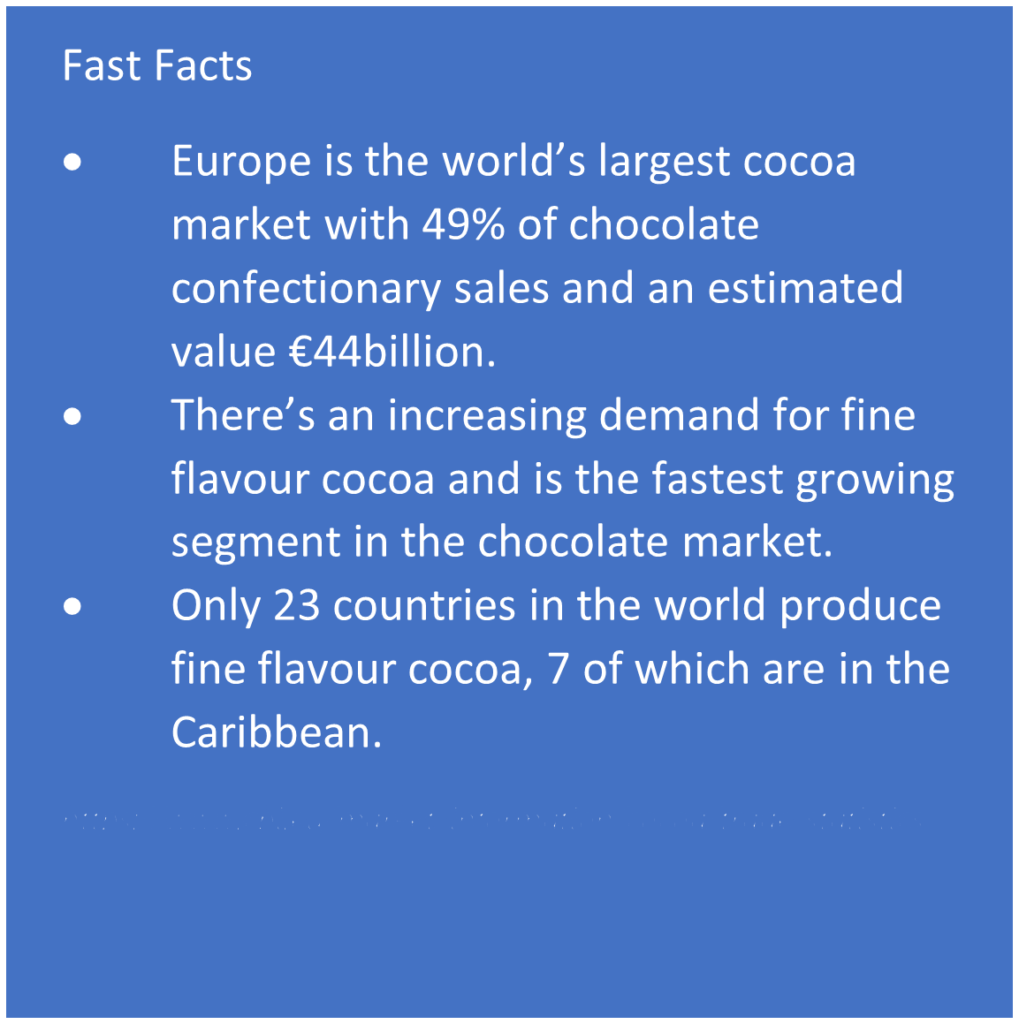 "I've always eaten way too much chocolate but I didn't know anything about the beans or even how it was made. So, we just went there for something to do.
"We came back to San Pedro with some beans, and that's how we started really, just making chocolate in our kitchen. At the time all the beans grown in Belize were exported so we immediately thought there could be a way to make a business based here that would create jobs and be a great Belizean product."
The Beaumont's established the Belize Chocolate Company in 2007 and their first bar, named 'Kakaw', made its debut in a local wine shop in December.
Chris says: "From the outset we decided that we needed to focus on quality. We thought the beans and the history was fantastic so we needed to pitch it as a premium product".
Jo adds: "Initially we made the chocolate in small batches and we offered it to some of the high-end hotels as well as the local wine store.
"When it started to sell we realised that we would have to work on some branding. I contacted a few design schools because we couldn't pay and we chose one from a Dutch guy who has been doing our packaging for quite a while although we are in the process of changing it now."
Over the years, the Belize Chocolate Company has continued to grow into a thriving enterprise. Chris and Jo built a 20ftx30ft concrete building on the back of their house where they manufacture the chocolate and remain true to their initial commitment to keep their products 100% Belizean.
They buy their beans directly from indigenous farmers located in Southern Belize, who are of Kekchi or Mopan Maya descent, and their sugar comes from cane farmers in north Belize who have Yucatec Maya heritage.
Chris explains: "We really have a lot of personal relationships with the farmers. When we first started we worked with a co-operative in Punta Gorda and they introduced us to a few. Before COVID we'd travel down every month during the growing season to visit the farms and select the beans we want."
In 2012, after Jo finished the Professional Chocolatier Programme with Ecole Chocolat in Canada, the couple opened Belize's first chocolate boutique.
Similar to Willy Wonka's Chocolate Factory in the famous Roald Dahl story, Chris and Jo's shop is a chocoholic's idea of heaven.
It offers a vast selection of dark, milk, and white chocolate-based products combined with Belizean ingredients such as coconut, pineapple, banana, Belizean citrus blossom honey, sea salt, sesame, cashew, rum, and even the local beer Belikin Sorrel Stout from the Belize Brewing Company.
Visitors to the shop can also enjoy a full menu of chocolate drinks and purchase unique chocolate gifts.
Chris and Jo reveal: "The vision initially was wholesale but once we started realising the potential of the product we jumped into retail with the shop in San Pedro and now the second shop on Caye Caulker.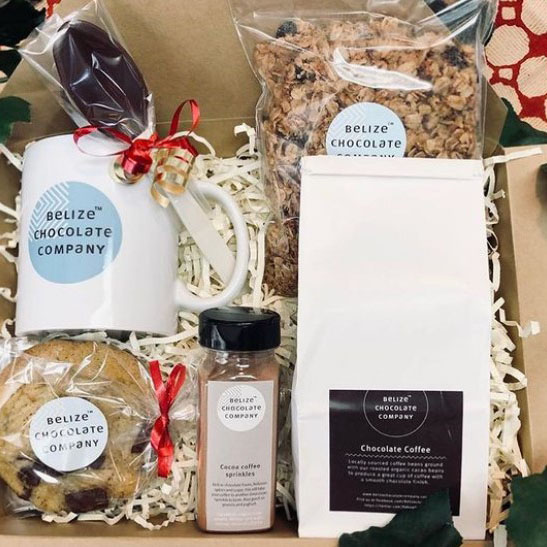 "In our stores it's all about chocolate. We offer a whole chocolate experience and everything has a real chocolate twist to it. We even do chocolate rubs, whips, and body products."
The pair have received grant funding from the Caribbean Export Development Agency to facilitate their expansion which they used to purchase roasting equipment to improve their capacity. They are also transitioning to renewable energy and are installing solar panels on the existing factory.
By the end of the year, they plan to build one factory that will also be powered by solar or wind energy. They currently employ 14 people, although during the height of the COVID-19 pandemic they had to cut their staff to three.
Chris says: "Around 80% of our clients in the shops are tourists and about 20% are locals so we were badly impacted by the COVID crisis. The last couple of months though it's picked up and we've been busy, so we could hire people back."
Jo adds: "We have five different facilities, and four of them we pay rent on, so during the pandemic we realised how crucial it is to get one factory where we can consolidate production. That is essential moving forward."
The couple are hoping the new factory will be on stream by the end of 2021, and that should enable Chris and Jo to continue Belize's ancient art of making chocolate for many years to come.