The Caribbean Export Development Agency and the Government of Guyana have agreed to deepen collaboration in investment promotion, export development and the services sector.
These priority areas of focus for Guyana's development were the topic of discussion when Executive Director Deodat Maharaj met H.E Dr. Irfaan Ali, President of Guyana last Friday, October 8, 2021.
Mr. Maharaj said, "It was good to meet with H.E Mohamed Irfaan Ali, President of Guyana and agree on the focused areas of our support. The Guyana- Caribbean Export partnership will emphasise the creation of jobs and opportunities as the Agency continues to help to advance a transformational agenda."
A strong champion of the Agency's work, President Ali last week delivered the keynote address at the recently concluded Caribbean Agtech Investment Summit. Here President Ali stressed the imperative of the agricultural sector and attracting investment as the Region seeks to build much-needed food security. The Agency also supported Guyana's first-ever Virtual Investment Forum headlined by President Ali on March 23, 2021. That initiative saw close to 567 participants coming from 41 countries.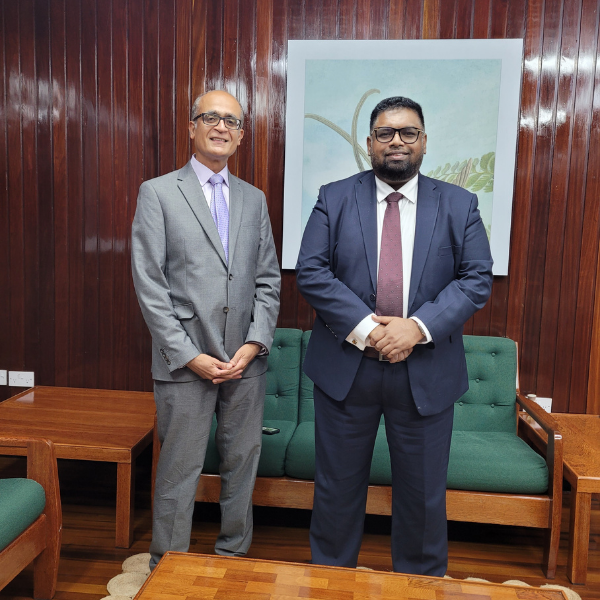 Looking ahead, Caribbean Export is committed to further deepening its collaboration and partnership with Guyana to create jobs and opportunities.