In the Caribbean, it is no exaggeration to say that music is life.
Rhyme, beats, rhythm, and song enthuse almost every aspect of the region's identity, and play an essential role in our culture, history, dialect, and storytelling.
Music is so deeply embedded in the Caribbean landscape, it is easy to take it for granted, and undervalue its economic and social importance. But around the world, music is undoubtedly big business.
It was recently announced by Forbes magazine that Barbadian-born entertainer Rihanna is now a billionaire. Although the majority of Rihanna's wealth has been derived from businesses outside of her music career, there is no doubt that music is what propelled her into superstardom, alongside other noteworthy Caribbean artistes such as Bob Marley, Wyclef Jean, and Nicki Minaj.
In Guyana, local music producer Burchmore Simon has been promoting and encouraging Caribbean musical talent for decades.
Burchmore started his independent label Kross Kolor Records in 1998 and since then he has worked with many successful entertainers including Adrian Dutchin, Jumo Rubber Waist Primo, Melissa Vanilla Roberts, and Tennicia DeFreitas.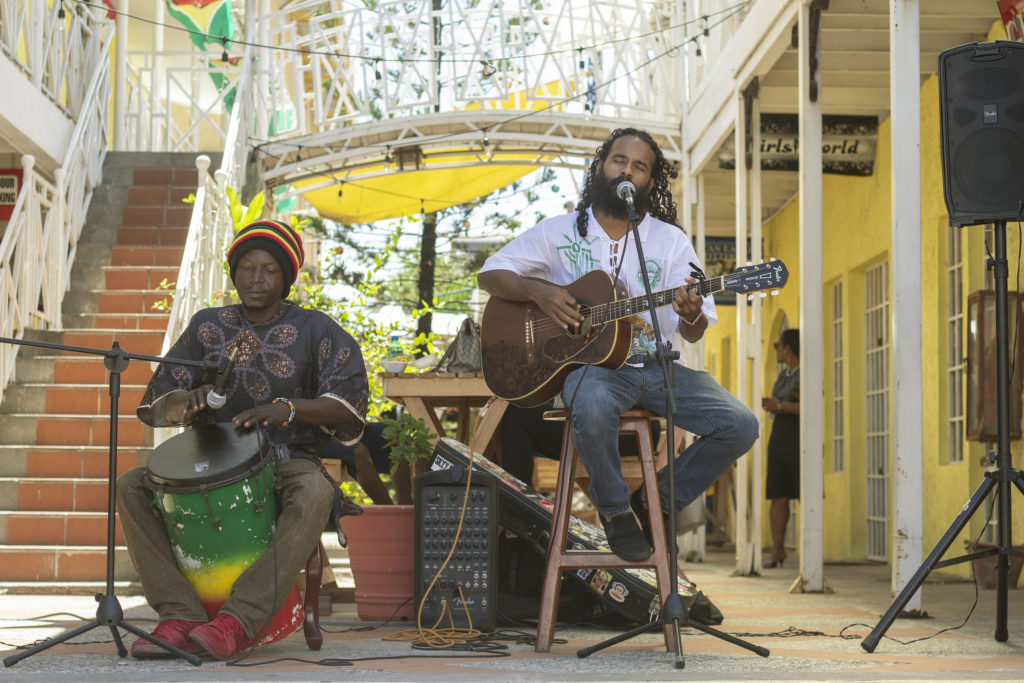 Self-taught musician Gavin Mendonca has been signed with Kross Kolor Records for several years. Gavin started off as a rock n' roll performer after falling in love with punk rock when he was a teenager and 10 years ago he launched a band called Feed the Flames.
After establishing a niche audience at home in Guyana, as well as in Trinidad and Suriname, Gavin began fusing his passion for rock with his Guyanese heritage to create an entirely new sub-genre of music which he called Creole Rock.
Gavin's first solo album, entitled Creole Rock: The Beginning, was released in April 2016 under the Kross Kolor Records label.
I wanted to be an authentic rock musician, Gavin recalls. And I was always interested in cultural preservation and reflecting true identity through my work and art. So, I decided to experiment with Guyanese folk songs, using our dialect and slangs in song writing, and I started blending them with rock n' roll, which is how I created Creole Rock'.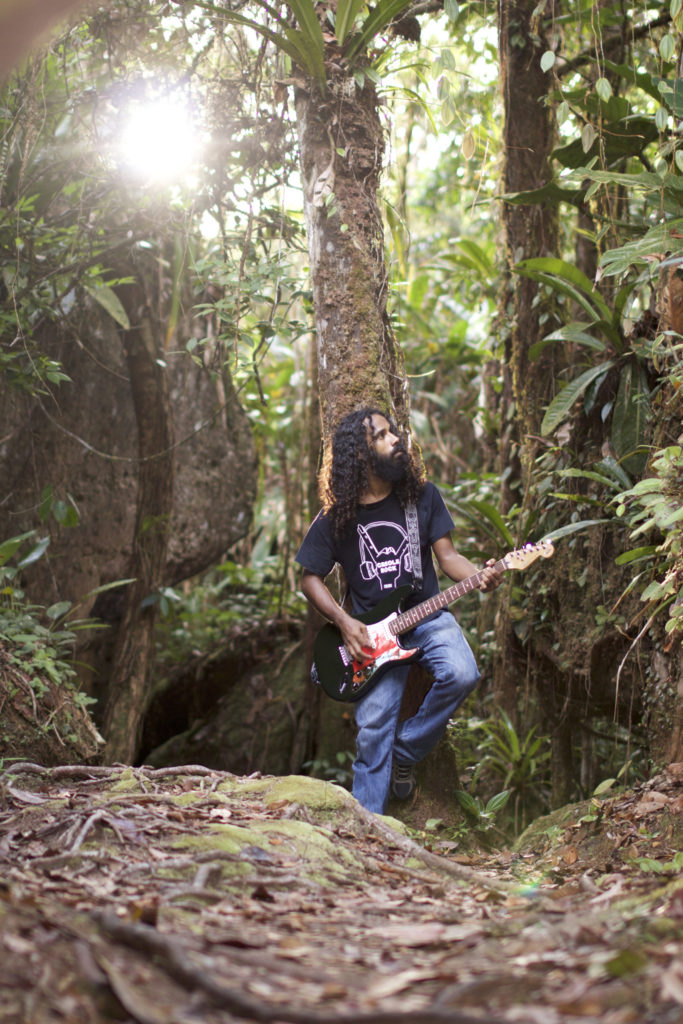 Fast facts:
The global recorded music market grew by 7.4% in 2020 (IFPI).
Global recorded music revenues for 2020 were $21.6 billion (US) (IFPI).
The UK is the largest exporter of music in the world, according to the BPI.
The UK's music industry generated £519.7 million (GBP) in export earnings in 2020 (BPI).
At the end of 2020, 443 million users had a paid subscription music account (IFPI).
Gavin continues: I fell in love with our folk music because of how similar it is to punk rock in terms of being very simple and playful, and even the chords and progressions were the same. So, in 2015, I teamed up with a local African spiritual drummer, Marlon Chucky Adams, and he taught me a whole other dimension to folk music.
Folk music is music by the folk, for the folk, and it encourages community. It's about singing and celebrating together and it inspires positive vibes. Once Chucky is playing the drums, even if you don't understand the lyrics, your hips just have to shake.
In 2018, Chucky and I started working on a project called Folk It Up which involved playing folk music all around Guyana in an effort to keep it alive. We found a book of 100 Guyanese folk songs and decided to record all these folk songs which haven't been recorded for years
In September 2019, Gavin released his second full length album Gavin & Chucky: Folk It Up Volume 1.
He is currently in the studio recording the follow-up album Volume 2 and is appreciative of the support he has received from Kross Kolor Records for his work. He explains: Here in Guyana, there are not many record labels, and of all the record labels, Kross Kolor is the most culturally influential. Most of their work revolves around cultural preservation so it was the perfect fit working with Burchmore Simon.
Burchmore has been a mentor to me in many ways and generously awarded me time in his studio to write and record music over the years. He has also been very supportive of our mission to keep our history alive.
Over the past three years, Gavin has performed Creole Rock and Guyanese folk songs at music festivals around the world including the Dominican Republic, Colombia, Brazil, the US, and China.
He believes there is global demand for traditional and modern Caribbean music and is hopeful that more local and regional musicians will get the chance to pursue their dreams just like him.
Everywhere I go people seem to be fascinated by folk music and that's because I look and sound different, Gavin states. Foreigners are very receptive and you can see the enjoyment on their faces when I play.
What is lacking in the Caribbean is access to resources and especially education on the business of music. Things like what to do with your music after it's been recorded. How to get it onto streaming sites. How to promote it properly and reach an audience. All of that still needs work.
More can be done and should be done to get Guyanese and Caribbean music ready for the world market because more young people deserve the opportunity to be export ready.
Gavin has not travelled for over a year because of COVID-19 but he is now fully vaccinated and planning to go on the road again. In October he will perform in North Carolina at the first Ethno USA event a folk, world and traditional music festival which aims to revive and keep alive global cultural heritage.
Gavin says: The pandemic hit us very hard and as a musician in Guyana it was depressing and difficult to know how we would recover. But to be able to get back out there on my cultural mission, makes me very happy.
I believe the work I am doing has a bigger purpose and I get my satisfaction from that, because I love what I do.
Children, children (Yes Papa?)
Where have you been? (Grand mama)
What did she give you? (Cheese and Bread)
Where is mine? (On de shelf)
How me gon get am? (Climb pon a chair)
And if me fall? (Me nah cay')
Guyanese folk song Small Days.