When Hurricane Maria, a deadly Category Five hurricane, devastated Dominica in 2017, the island coined a phrase Dominicans were determined to achieve – "Build Back Better", and it's at the heart of the "Dominica Tours" story.
In 1970, Yvonne Armour Hill's parents, recognized as pioneers in Dominica's tourism industry, founded Anchorage Limited, a tourism business which included a hotel, a land-based tour company, and a whale watching and dive centre.
Dominica Tours, the tour operation division of Anchorage Ltd which Armour Hill served as Managing Director/CEO, coordinated the experiences of their guests among the sister properties. But the hurricane destroyed three properties under the Dominica Tours umbrella, making the tour company virtually obsolete.
Armour Hill, however, is not a quitter, and motivated by a desire to contribute to the island's rebuilding efforts, and to help get the tourism industry back on its feet, decided to rebrand and redevelop Dominica Tours.
"Instead of continuing to focus mainly on our sister properties, we are now working on offering a level of quality support to hoteliers and other stakeholders in the tourism industry to enhance the integrity of their products and services," she said. "And our focus is on Authenticating the Nature Island experience."
Even after a natural disaster as destructive as Hurricane Maria was, Yvonne's plan works, because visitors to Dominica aren't there merely for the hotels.
"We're the Nature Isle of the Caribbean," Yvonne said. "Our very discerning visitors come here to hike, dive, enjoy our natural spas, go whale watching in the Caribbean's whale watching capital, experience the world's only indigenous Kalinago Territory, home to our region's indigenous people. We attract the fit and energetic, people who want adventure and off the beaten track experiences in one of the Caribbean's most authentic destinations and best kept secrets," she said. "As well as those in search of peace and tranquility in beautiful 'eco' spaces… So, we still have a lot to offer."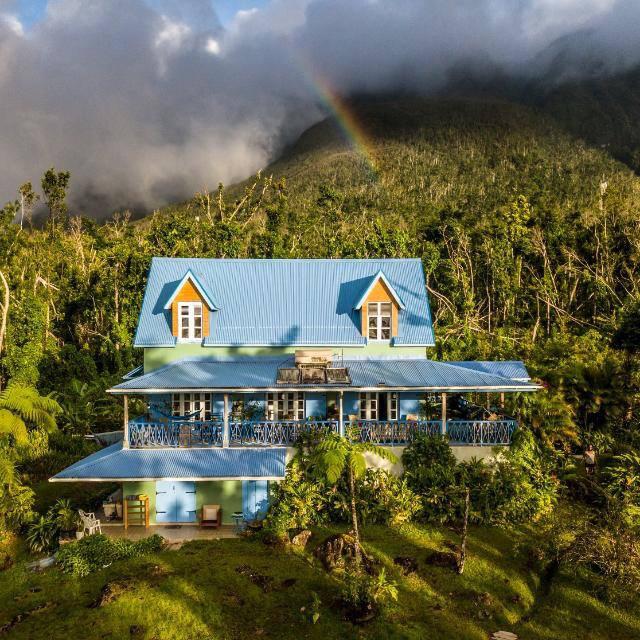 As a tourism and hospitality consultant, Yvonne is well placed to provide management support and training to hoteliers and tourism stakeholders on the island. She's been in the industry for over 35 years, and has worked in the tourism/hospitality and education sectors locally, regionally and internationally, including as a Consultant with the Caribbean Tourism Organization, and presently as the Tourism HRD Specialist with the consulting firm that won the bid to review and update Dominica's National Tourism Policy, Tourism Master Plan and its DDA Corporate Strategy.
She combined her industry knowledge and expertise with support from the Caribbean Export Development Agency. Through their new Women Empowered Through Export (WE-Xport) programme, which is designed to support Caribbean women in business to start exporting, or increase the exports of their products and services, Yvonne, one experience at a time, is working to ensure Dominica is the number one choice for nature lovers. With a firm reach in the French Caribbean islands of Martinique and Guadeloupe and in France, she is focused on significantly increasing the export of her services to Europe, North America and the African Continent. And one untapped market she's also focused on bringing in is the diaspora – Dominicans living abroad.
"This isn't country specific," she said, "But it's definitely a market we should be more actively pursuing. We want them to revisit the natural beauty of their homeland."
Armour Hill is undoubtedly brimming over with ideas to help rebuild and expand Dominica's tourism industry, but its long-term success will be dependent on creating a model that is sustainable. To achieve this, she has established Ayahora Foundation, a registered non-profit, designed to support and facilitate the development of Inspirational Leadership Institutes, which are focused on pre-primary, Montessori education and adult skills training. The foundation promotes sustainable development principles and practices through the delivery and support of quality, environmentally sensitive, culturally relevant educational programmes and initiatives.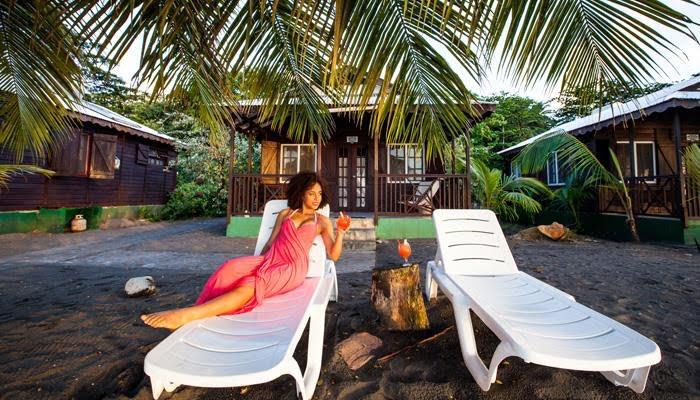 "Ayahora's work will support the development of the tourism industry by helping to mold responsible, thoughtful, good-spirited, productive global citizens," Armour Hill shared. So the foundation really is looking to address the needs of the industry in terms of building capacity, and in trying to inculcate from a very early age, sustainable development principles and practices, so that in 15, 20 years, we can envisage a work force that is more eco and culturally-sensitive and better equipped to contribute in real ways to the responsible development of our beautiful Nature Isle… first and foremost for us Dominicans, as well as for our visitors."
Yvonne's plans for Dominica Tours, and Ayahora exemplify Dominica's determination to build back better, and are a testament to the entrepreneurial spirit.
"When you suffer such devastation and loss, you have to ask yourself what's the lesson to be learned; how can I turn this to my advantage," Armour Hill said. "You have a choice. You can either wallow and not move on, or you can make a choice for survival."
Visit the WE-Xport booth at BMEX in Barbados from June 7-10, 2019 to learn more about Dominica Tours.
Find out more about Dominica Tours and Yvonne's work by visiting: http://bit.ly/DominicaTours