As Executive Director Deodat Maharaj continues the Agency's stakeholder engagement mission in Guyana, he met with The Honourable Hugh Hilton Todd, Minister of Foreign Affairs and International Cooperation.
During yesterday's discussions, Mr. Maharaj expressed Caribbean Export's keen commitment to support Guyana in export promotion, steering investments to the country, and supporting the development of the services sector.
The discussions were welcomed by both parties who agreed on the vital importance of creating jobs and opportunities for the people of Guyana.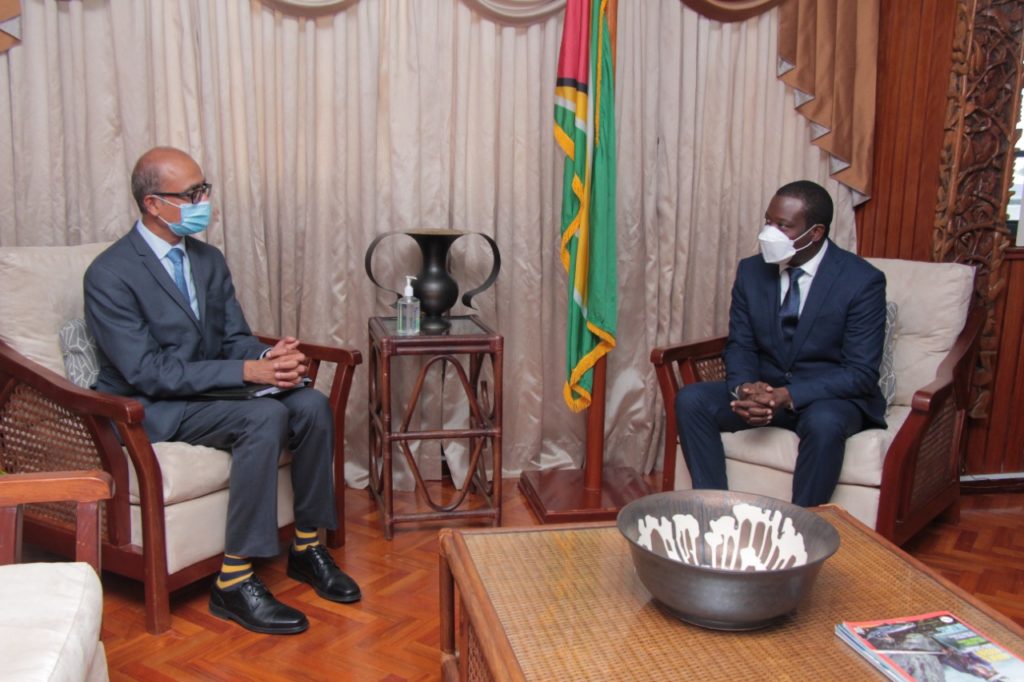 Mr. Maharaj's engagement has taken place during the Week of Agriculture, when Caribbean Export has hosted the region's first-ever summit focused on attracting agricultural technology in to the region Caribbean AgTech Investment Summit. The event welcomed a feature address from the President of Guyana Dr Irfaan Ali.
In addition, the Agency will be launching a Call for Proposals which will enable firms to apply for a grant of up to 30,000 euros.