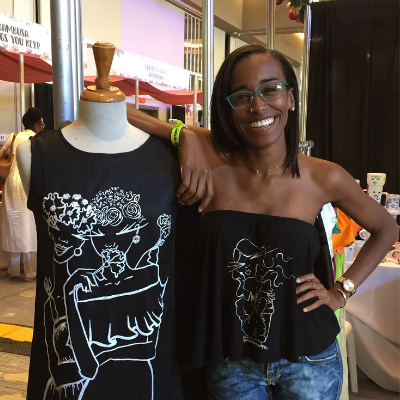 Fashion Designer and Illustrator Ayanna Dixon is a true creative. Her passion for fashion was established from a young age, with her love of dressing up and attending fashion shows with her mother, who is a textile designer. She admits that her career as a fashion designer was destined.
An alumnus of Edna Manley College of the Visual and Performing Arts and The Art Institute of New York, Ayanna returned home to Jamaica and started her company ASD, whose mission is to empower women with her clothing and illustrated lifestyle products.
Her clothing is designed to be stylish and functional, whilst helping women to feel their best. The theme of her illustrations represent women of different body, hair and skin types and complements her brand's objective to empower women through diverse representation.
"There is something in my brand for a woman at any stage of life; I have a Career Colouring Book for little girls, illustrated tees for tweens and clothing for women who want something beautiful, [and] empowering that you can wear with ease."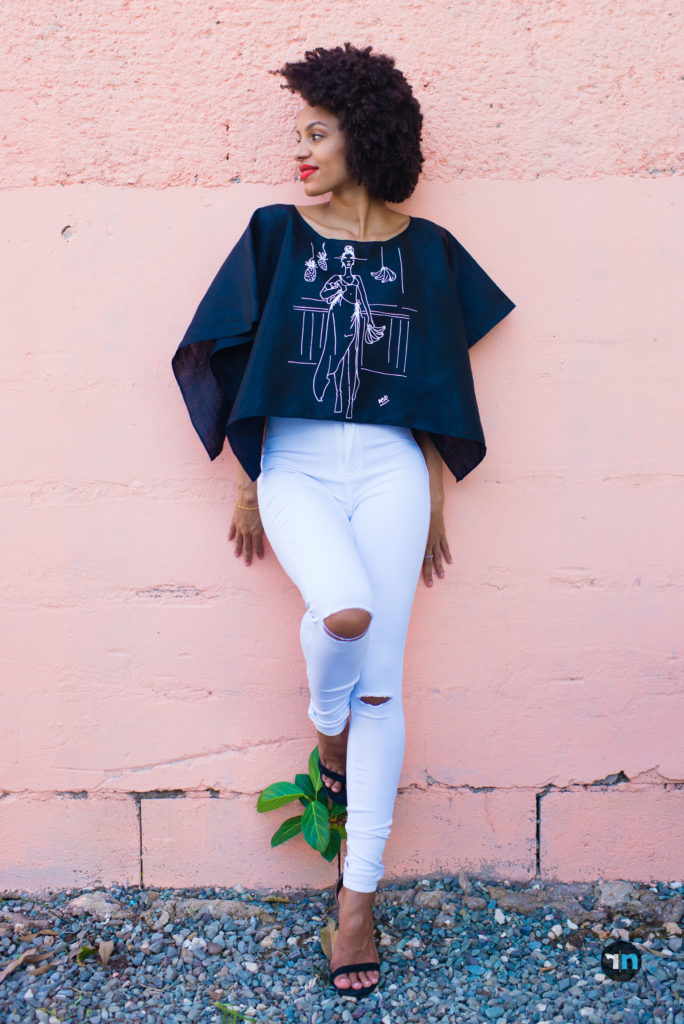 ASD's collection has been sold in three of Jamaica's top boutiques. The brand has also collaborated with local companies such as Cafe Blue Coffee, where her illustrations were featured on limited edition coffee mugs. Ayanna is also working on having her products sold internationally.
Over the years Ayanna has achieved a number of accolades and her collections have been featured at shows in the US and UK which has given her international exposure.
Participating in regional and international fashion events, Ayanna is confident that the industry will continue to grow.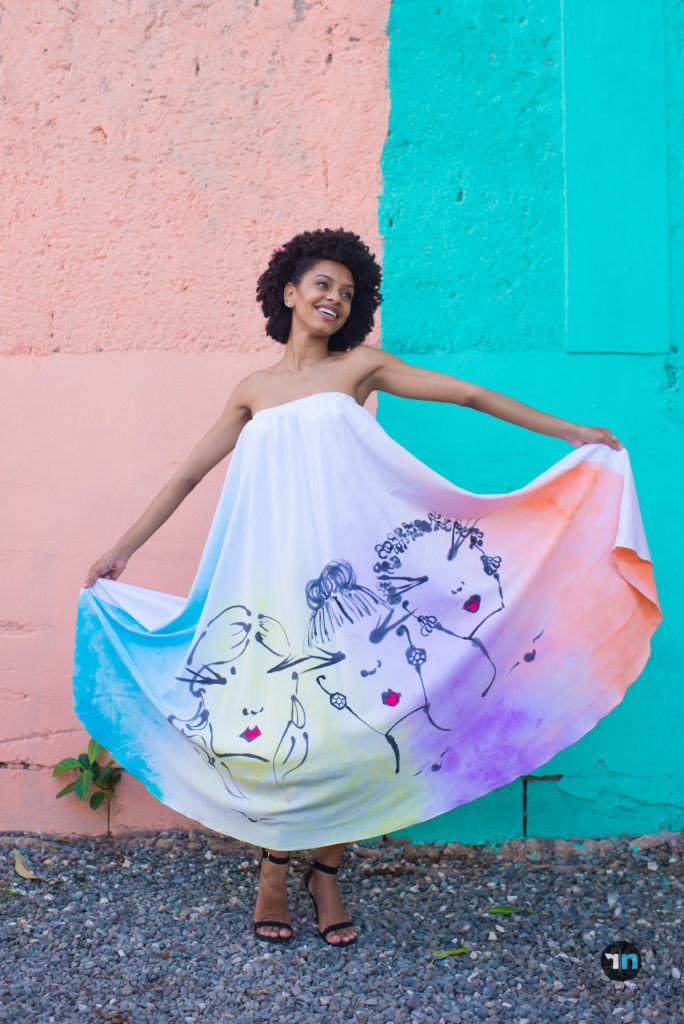 "It's really inspiring to see all our talent flourishing. Shows like Mission Catwalk, [and] regional events like The Collection MoDa and Carifesta all highlight how much talent we have here. Hopefully through social media and ecommerce the world will be looking to us for not only our beautiful pieces but as a sustainable fashion resource."
Protecting the environment is woven into Ayanna's brand objectives and she has focused her charitable efforts on hosting an annual beach clean-up to remove garbage and collect recyclable waste from the local beaches where she enjoys spending her spare time.
Looking to the future, Ayanna plans to have a flagship store and production house located in Downtown, Kingston, as well as distribute her clothing and products internationally. With her clear vision and range of eye-catching illustrated collections, Ayanna and ASD are sure to put Jamaica and Caribbean fashion firmly on the global fashion map.
Social Media: @by.ASD
Shop: www.byasd.net