Like most Caribbean islands, the Dominican Republic is abundant in fruit. They are also known for producing some of the most varied of these tropical delicacies in the world, and the local sector is flourishing on the global stage. One company that is reaping the benefits of this competitive advantage is Procesadora Vizcaya. The family-owned business was established in 1986, and manufactures and distributes a wide range of tropical fruits and fruit products for mass consumption.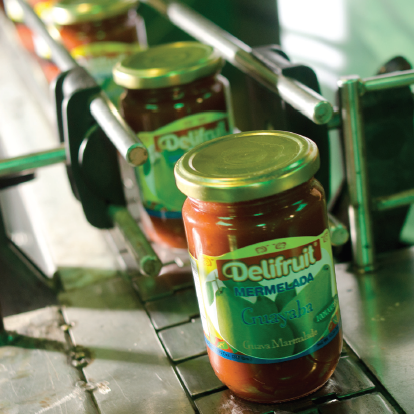 "We have two lines, one for consumers and the other for factories in the food industry. The consumer line consists of locally grown fruit-based jams, syrup, pastes and pulps," explained General Manager Miguel González Gerente. "For the factories, we produce tropical fruit bowls and value added products for the ice cream industry and the jam industry to name a few."
Procesadora Vizcaya also packages whole and ground oregano, cinnamon, annatto, coriander seeds, sesame seeds, pepper and other spices for distribution. The company currently employs 52 persons full time, and an additional 45 seasonal staff to handle the increased production during peak times.
Miguel shared that his father established Procesadora Vizcaya because he saw the opportunity to meet the demand for tropical fruits in the Latin community, and the local factory industry.
"This was how we actually found our niche in the fruit manufacturing sector. After undertaking market research to ascertain consumer needs, we noticed that there was a void there to fill. So we started with a small line of fruit products to satisfy those needs and that is how we gained our competitive advantage."
With a primary focus on the needs of the consumer, Procesadora Vizcaya carved out a formidable share of the local market and is now considered one of the leaders in this sector. In addition to serving the local Latin community, the company targets consumers in the United States, Puerto Rico, and Cuba. In the regional and international spheres, the 28 year-old company has successfully broken into Aruba, Haiti, Turks and Caicos, Saint Maarten, Canada, and Spain.
"Our export market strategy was built on finding a distributor who was reliable and had sound knowledge of the market we wanted to enter. We also looked for factories who needed a company like us to develop products for them to distribute, and also saw the potential for us to grow as a partnership."
Miguel admits that many of the achievements they have today didn't come without challenges, but they endured and heeded the lessons that were learnt along the way.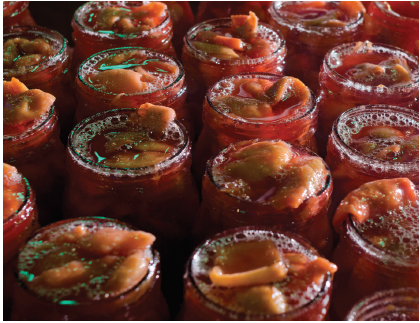 "Getting the products in the big chain supermarkets in the Dominican Republic was challenging because we were a relatively unknown brand competing against bigger names. In the international market, finding distributors that wanted to work with a new brand was also difficult. But we continued to manufacture our products to the highest quality and standard, and this translated into customer loyalty, and we eventually overcame the hurdles."
As Procesadora Vizcaya continues to expand, Miguel sees the value of establishing strong relationships with local and regional organisations committed to the growth of the Caribbean firms.
"One of the local agences that has been extremely supportive of us is the Centre for Export and Investment in the Dominican Republic (CEI-RD). In fact it is was through them that we began to work with the Caribbean Export Development Agency, and that engagement has had a tremendous impact on us."
In 2012, Procesadora Vizcaya was selected as one of 22 regional firms to participate in a 10-day Study Tour to France, Germany and the UK. This was the first mission that Miguel had attended with support by Caribbean Export, which he views as extremely beneficial to his company.
"During the Study Tour, we learned about the different manufacturing processes of international companies and it provided an opportunity for us to see how we could improve on our own production practices. We also met with European buyers and distributors with the hopes of establishing promising contacts."
The company also participated in the CARIFORUM-EU Business Forum in London that year, and the Havana International Fair in Cuba in 2013.
During 2014, the relationship between Caribbean Export and Procesadora Vizcaya continued to strengthen with the firm's participation in Expo Jamaica, the CARIFORUMFCOR/ OCT Business Forum in the Cayman Islands, a technical visit to France and Belgium, and the award of a
grant under the Direct Assistance Grant Scheme and the Special Call for Food Safety Proposals.
Miguel believes that Caribbean Export has contributed to his company's success in three ways. He credits them with affording Procesadora Vizcaya tangible opportunities that would have been hard to achieve without such steadfast support.
"The Agency has given us continued exposure at business meetings and tradeshows where we have been able to forge partnerships with firms and buyers in Europe and the Caribbean. We were also fortunate to receive financial assistance to improve our operations and modernize our
lab with the aim of improving our efficiency and output capacity."
In the medium to long-term Procesadora Vizcaya intends to expand globally, and be recognised as a major supplier of tropical fruit products. Over the next six months, the company hopes to enter the market in Jamaica, Barbados, and Guadeloupe.
Miguel thinks that other regional firms can successfully break into international markets if they maintain the highest possible quality and standards, and remain authentic to the Caribbean brand.
"At Procesadora Vizcaya we have gained Hazard Analysis and Critical Control Points (HACCP) and European Quality Assurance (EQA) certification because of the value they add to our products and the process by which they are created. We've also seen that the Caribbean produces excellent products, which are innately unique to us as a people. I think it is important to remember this and use it to our advantage on the global stage."
Miguel's dedication and belief in delivery unwavering quality provides the right foundation to not only nourish his family's business, but also position Procesadora Vizcaya as a world-class brand.
This article was originally published in Primed for Success Vol. 3.