"Clothing that Flaunts" is the slogan for Trinidadian designer, Reuben Gonzales' self-titled fashion brand. As a graduate of the Caribbean Academy of Fashion Design (CAFD) at the University of Trinidad and Tobago (UTT), Reuben's designs as a student caught the attention of local fashion supporters which led to him taking his work overseas and representing his country at regional showcases.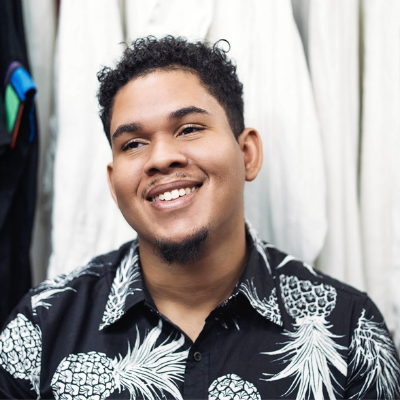 Reuben started his journey in the fashion industry with an intention to design costumes for theatre. He did however develop a love for fashion and grasped the opportunity to develop his own clothing brand.
Reuben's initial passion for theatre costume is evident in the dramatic features and bold fabrics he chooses to create his designs for his label. Reuben is also inspired by his environment and the richness of Caribbean culture.
"I have three main sources of inspiration which are fauna, flora, and cultures native or synonymous with my country, the Caribbean, and my heritage. Each collection or garment that I design must have that mix of all three elements."
One of the highlights for Reuben as a designer is the creative process, which allows him to express his vision and he thoroughly enjoys each stage, which includes making mood boards, choosing fabrics, colours, illustrating, draping, and pattern drafting.
As a Caribbean-based designer, who has had the opportunity to showcase his work in regional shows and print publications. His presence in the Caribbean fashion industry has also exposed him to the talent across the region.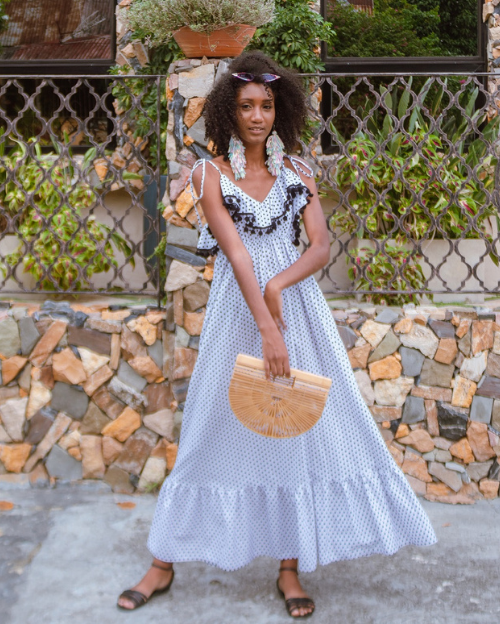 "The Caribbean fashion industry has a plethora of creativity, vibrancy and diversity that showcases the Caribbean aesthetic." Our industry is growing and quite young in comparison to the major fashion capitals, however, there is a wave of new talent that is helping the Caribbean get that international recognition we so deserve."
For his own brand, Reuben's goal is to take his designs beyond the Caribbean and to have an international presence in fashion retail stores, boutiques, and the wardrobes of those who love to make a bold fashion statement.
To see more of Reuben's collections, visit:
https://rgfashion.co/
Instagram: @rgfashiontt
Facebook: rgfashiontt