Since launching her health and wellness brand 'Sugar Town Organics' in 2010, Kittian entrepreneur Anastasha Elliott has been very busy.
The company's debut product line 'Yaphene' consisted of natural soaps, shampoos, and conditioners. A spinoff of organic and vegan food items followed shortly afterwards called 'Flauriel'.
In 2019, the 'Marapa' luxury beauty range was added to the Sugar Town Organics family, and in 2020 the newest member arrived – 'Baba Lullaby' – which caters for babies and children.
Every single product is methodically handcrafted by Anastasha and two other full-time employees using traditional extraction, blending, mixing and infusion techniques. Some of the nourishing indigenous ingredients used include aloe, lemongrass, roselle, hibiscus, papaya and coconut.
Anastasha harvests most of those fruits, along with medicinal herbs and spices, from a mini-farm in the backyard of her home but she also works with six local farmers for a variety of raw materials.
The rapid expansion of Anastasha's skin, hair, and body brands over the past decade are a testament to her focus, drive, and determination.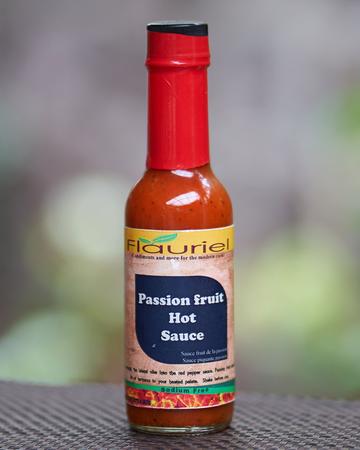 Anastasha comes from a self-sufficient family who are used to living off the land. She was actively encouraged to be self-employed from a young age and even had 'own a business by the time I am 30' on her to-do list!
When she was eight, Anastasha began dabbling in various money-making initiatives. Over the years she has tried her hand at tie-dying t-shirts, knitting crochet hats and accessories, designing clothes, and making cupcakes and patties.
"I'd been working on what I needed to get started as an entrepreneur for a while," Anastasha recalls. "I had an idea what I wanted to do, but I didn't have a lot of money. I remember going to the bank, even though my mother told me not to, and that was a very disheartening experience because the woman I spoke to actually laughed at me.
"I went back to my mom, and she suggested I have a bake sale to raise more funds. I did the first one and everything sold out! I ran that bake sale for four years, operating out of my home, until I had enough money to start my business. My mom matched the money that I made as well."
The seed for Anastasha's botanical business was planted several years earlier when her mother Myrtrice was diagnosed with cervical cancer. She fought the illness using a holistic approach and completely changed her eating and lifestyle habits to become cancer-free after just a few months.
Anastasha saw how her mother used the power of nature to help her recovery, and wanted to share what the family had learned, along with what generations before had already handed down.
Anastasha says: "We grew up making a lot of stuff. I learned how to make soap, and the basics of mixing butters and oil, from my mother. I also had some family recipes, that in some cases were four generations old, which helped me to choose the right ingredients for our products."
She adds: "The ingredients have to be from the Caribbean or an area that has influenced the Caribbean like Africa or Europe. I spend quite a bit of time on research to see what natural remedies and plants have been proven to work for specific conditions like eczema."
Anastasha's popular vegan food and beverage line was introduced just months afterwards as she worked towards minimising waste by as much as possible.
"Flauriel came about because, after making the products for Yaphene, I had a lot of raw material left over", Anastasha recalls. "I only used a small amount of food, and I couldn't consume it all. So, I thought about making jams, jellies, dips, hot sauces, and wines with it. People loved them so much, I decided to develop it into a fully-fledged line."
Anastasha says listening to what her consumers want from her products has been a key factor in her company's ongoing development, along with invaluable support from regional agencies, like Caribbean Export.
"Caribbean Export has helped me develop personally and professionally", Anastasha says.

"In the space of one year, our sales grew 150%, and I put a lot of that down to the assistance we got from Caribbean Export. They offered us training, access to tradeshows, and exposed us to other markets. We built our export base through a lot of those tradeshows. Even the partnership I currently have with a company in North Carolina for an Amazon Store is because of Caribbean Export."
Anastasha hopes the launch of the upcoming Amazon Store, which will offer her Flauriel food range to a global audience, will re-energise Sugar Town Organics' exports to pre-COVID levels or better.
Before the COVID-19 pandemic, Sugar Town Organics' sales were split 75/25 between the local and overseas market respectively. But since the pandemic that has shifted to 90/10.
The global health crisis has drastically impacted the retail aspect of the business in St Kitts as well. Anastasha opened a store in February 2021 in the Pelican Mall in Basseterre but was forced to close for six months at the height of the outbreak.
Anastasha says: "Opening a store during these hard times was a positive move but honestly it's been a struggle. Even when we did reopen after the lockdown, there were still so many restrictions, and that has really hampered the business. We've had to adjust quite a bit."
Adjustment is the watchword when it comes to COVID-19. But considering Anastasha's life and business journey so far, it seems likely that she will be able to make any changes necessary to ensure Sugar Town Organics does not just survive but thrives.