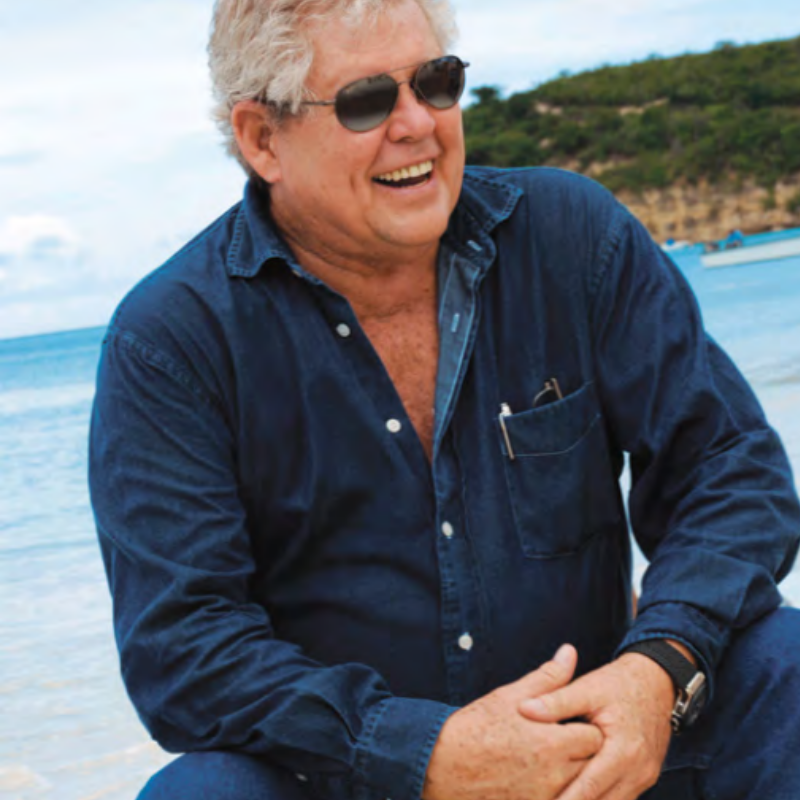 For over three decades the name Sandals has been globally recognized as an epitome of world-class luxury and excellence. As a leader in the Caribbean ultra all-inclusive industry, the resort is well positioned to stay at the forefront of this market because of its rich history and optimistic outlook.
The mastermind behind the masterpiece is the illustrious Gordon "Butch'' Stewart, and like his own life story, the genesis of Sandals Resorts is unprecedented.
Selling the Caribbean Dream
Stewart has successfully made his fortune selling the Caribbean dream, an art he fostered for nearly eight years including several as a salesman at the Dutch-owned Curacao Trading Company and, before that, a spell studying in England. Then in 1968, he started his first company, Appliance Traders Limited (ATL), and within less than two years became the leading distributor of air-conditioning units in Jamaica.
"We were number one within 18 months and this was just the beginning, where everything came from," recounted Stewart.
The air-conditioner service and distribution company quickly mushroomed, adding refrigerators, freezers and other appliances. Today, the company produces and trades everything from automobile parts to water pumps.
In 1981, ATL provided the capital required to acquire and renovate a rundown hotel in Montego Bay, Jamaica. Seven months and US $4 million in renovations later, the country's first Sandals Resort opened.
Success, however, was not automatic. Most of the major tour operators already had exclusive deals with some of his competitors, and because of the resort's close proximity to the airport (Sangster International), guests complained about the noise. Further, the business was too small to break even.
"We had a lot of enthusiasm, but we didn't know what we were doing. We lost a lot of money for a couple of years, and if you lose money in the hotel business you lose a lot of money."
Sandals eventually gained traction in the 1980s consumer boom.
"It was the era of President Reagan and Prime Minister Thatcher and I rode the wave."
Even with the economic malaise afflicting consumers and the competition, there was solace at the heart of Sandals Resorts.
"In a crisis, the inexpensive stuff sells. The middle stuff is under pressure. But the top market does business."
Early Expansion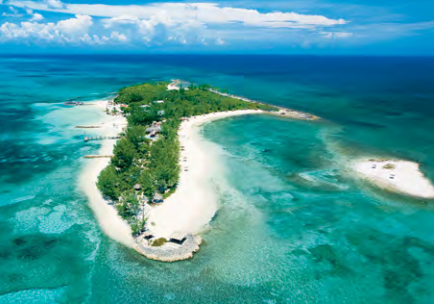 A decade after transforming the sublime shoreline of the Jamaica north coast with five Sandals Resorts, Stewart expanded his brand to Antigua and Barbuda.
"Antigua was really the only island aside from Jamaica with which I had any experience. I used to visit for a couple of days at a time to unwind and I loved it. The Anchorage Hotel with its 99 rooms was for sale so we bought it, added another 50 rooms, and the rest is history."
Following Antigua, the all-inclusive brand has opened in Saint Lucia, Bahamas, Barbados, and Grenada.
"There are certain things we look for when expanding such as the overall quality of the country and its beaches. Does it have a stable, democratic government? Does it have a low crime rate? There is a multitude of different aspects that need to align. Plus of course there's the human factor too. I'm a very emotional person and if I'm not personally in love with the place, I find it difficult to sell out in the marketplace. I love every country we operate in."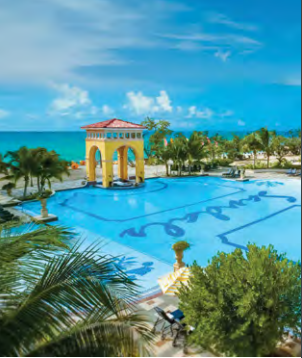 Conquering Challenges
The astute entrepreneur believes that in business, there will always be mistakes. A sense of accomplishment comes, however, in conquering these challenges.
"There are mistakes. When you go into business, from my experience, it's never quite what you think it is. There are always surprises. It's the cost of experience, the cost of learning, the cost of growth."
Exceeding Expectations
From inception, Sandals Resorts has earned just about every award and accolade in the industry. And with the likes of competitors such as Club Méditerranée (Club Med) and the Hilton Hotels, this continues to be a tremendous feat.
"The competitive advantage of Sandals is the uniqueness of the brand. What differentiates us from another all-inclusive is the influence of luxury in every aspect of the resort experience, hence the introduction of the Luxury Included® concept in 2007. At its core, this concept was introduced as a commitment to exceed expectations with real and tangible points of distinction that customers could experience and that our partners could articulate and market with confidence."
The family-owned company transformed itself from a single resort in Jamaica to one of the most recognized award-winning hospitality brands in the world. With over 12,000 employees and two new hotels in Barbados and Grenada, Sandals Resorts are but jewels in the crown of the "King of All-Inclusive Resorts.''
In the beginning, Stewart had no hotel experience, but he approached business with a simple philosophy: "The winning formula is to find out what people want, give it to them and, in doing so, exceed their expectations."
Today, under the Sandals Resorts International umbrella, Stewart has established 24 properties in seven countries. In addition to Sandals Resorts, the four other premium brands include Beaches Resorts, Grand Pineapple Beach Resorts, Fowl Cay Resort and The Private Villas Collection.
"What would I tell someone who is looking to expand? Give it your all. Find your market, pick your staff well and give good direction. Pick your country wisely because some welcome you with open arms, while others see you as an intruder."
Corporate Social Responsibility
As a result of his entrepreneurial exploits, Stewart has successfully spearheaded over two dozen companies that are collectively Jamaica's largest private sector group, and the country's biggest foreign exchange earner. Similar patterns of growth are also evident in the economic impact of his business throughout the region.
Through the philanthropic arm, The Sandals Foundation, the company provides active support to more than 150 major projects in its host communities. This support ranges from the building of schools to providing access to healthcare.
"The Sandals Foundation represents a way for Sandals and Beaches to give back to our community through initiatives that support, uplift and improve the lives of the Caribbean people. It is our way of better enabling us to take on more of what needs to be done in the islands where we operate."
Stewart's philosophies about life are reflected not only in his company's approach to corporate social responsibility, but also in the way he conducts business, an underpinning that augurs well for any venture.
This article was written by Stephanie Bishop and originally published in the first edition of the Caribbean Export OUTLOOK magazine.