When thinking about fashion, places like New York, London, and Paris come to mind. But within what was once labeled the poorest country in the world, a burgeoning fashion industry lies; one that invokes axioms like "glamour", "couture", and "avant-garde". Haiti is a country known for its enthralling artwork and flamboyant surroundings. Therefore, it is only natural that this instinctive artistic talent would manifest itself in Haitian fashion as well.
On any given day, you can see a diversity of fashions depending on the time of day, or even day of the week. From children in uniforms with colourful hair accessories, to men and women in decked out in their Sunday best making their way to church.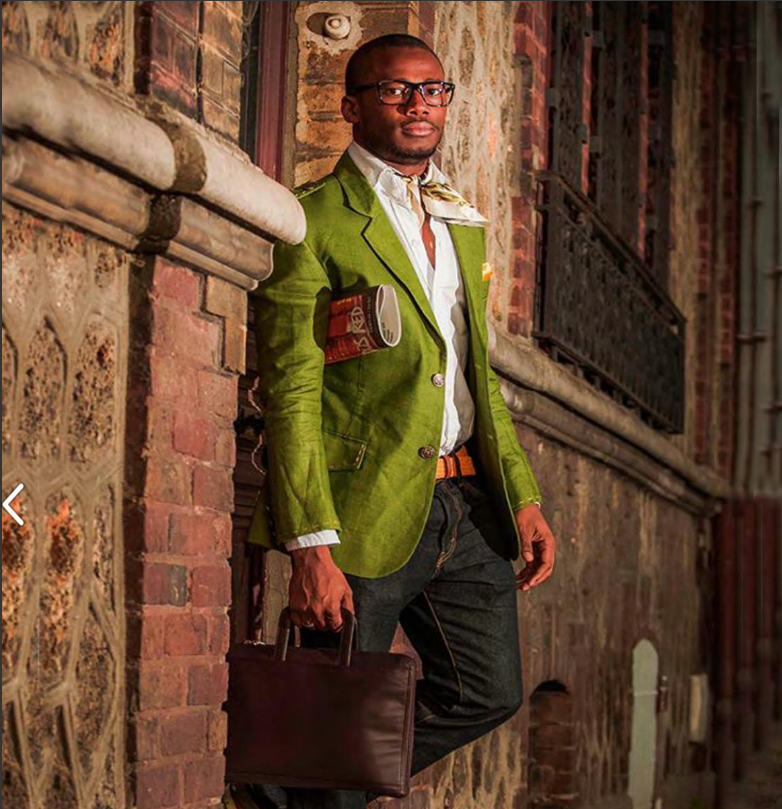 At the centre of this veritable industry is Haiti's own David André. Educated in one of the country's most prestigious fashion design schools, Académie Verona d'Haiti in Pétion-Ville, the 35-year-old studied design, fabrics, sketching, and pattern making.
In 1998, while still studying, David's business had a very modest beginning, but his passion was limitless.
"I started with nothing big in my pocket or in my account. I bought my first sewing machine and had one employee," David shared. "Now, I have plenty of machines, 10 employees, and a very good clientele list."
David admits that it took him a while to find his niche, noting that he first wanted to produce haute couture, but then realized that this was not for Haiti, particularly in the late 1990's.
"I decided to focus on ready-to-wear cottons and linens because it was less expensive, and more suited to our tropical environment. I became focused on delivering quality at an affordable price."
Today, his company produces and sells custom design clothing for men and women, along with a unisex beachwear line, and wedding pieces, which can be found in boutiques in Haiti, the Dominican Republic, Martinique and Guadeloupe. David also designs costumes for dance companies and music troupes as a part of his portfolio; and showcased in a number of regional and international fashion weeks including the Dominican Republic, Jamaica, Trinidad, Bahamas, Martinique, New York, Toronto, Paris, and Berlin.
David André's relationship with Caribbean Export started in 2009. "I was approached by the office in the Dominican Republic, to showcase at Dominicana Moda. I was one of six designers selected to exhibit in the Caribbean Designers Showcase."
Since then, his company has also been chosen to participate in Caribbean Fashion Week in Jamaica, the European Study Tour to France, Germany and the United Kingdom, and London Engage during the Summer Olympics.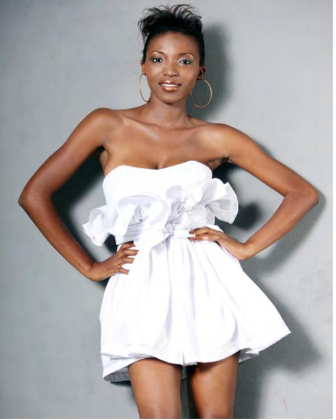 "Caribbean Export has been a tremendous resource and a major supporter of the regional fashion industry, especially here in Haiti. Each initiative I've been involved in has proven beneficial, but the most impactful has been the Study Tour to Europe. I was able to meet with other regional designers and engage with international counterparts."
David credits the Agency for exposing him to international markets and the requirements for these markets.
"Caribbean Export took me to places and events that I would've never afforded to visit or attend on my own. Even though I was not able to secure clients, I now have a better understanding of what is expected and I believe that with the right support, I can successfully penetrate these markets."
Acknowledging that it is a work in progress, David wants to educate Haitians on the quality fashion that local designers create.
"Growing up in Haiti, most people bought their clothes from boutiques that import from the US and the UK, but today Haitians have their own sense of style and this augurs well for local designers like me who have something unique to offer on the way to building the Haitian brand."
A major step in the creation of the Haitian brand was realized with the development of the Haitian Fashion Week. The 3-day event, which commenced in 2012, was free to the public and featured collections by 30 emerging Haitian designers worn by 20 Haitian, and 10 international models.
From swimsuits and formal gowns, to hand bags and accessories, the Haitian Fashion Week delivered all the same features you would expect in any international fashion week, but with a local flare.
David André has a dream to take over the world. But first he wants to start with Haiti.
"I want to be the Yves Saint Laurent of Haiti. He is a huge inspiration for me, as he is someone who started with little to no money, and now he is global brand."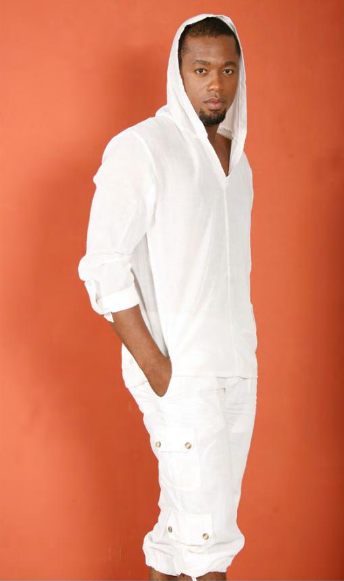 A part of his dream has already been achieved with the opening of his first store in Haiti in 2011. Aptly labeled David André Collections, his store caters to clientele ranging from young professionals to wealthy retirees, and offers an array of clothing including high fashion, wedding wear, uniforms, and accessories, to name a few.
"I grew up in a family of entrepreneurs. My parents owned a boutique and fashion was a natural part of my life, so I always knew I would open my own store, but this didn't come without its share of challenges."
One such challenge was securing capital, especially as a fashion designer.
"Many banks and financial institutions don't believe that fashion is a high income earner, but my mother was a huge supporter and she gave me the backing I needed."
As a testament to his tenacity, David constantly seeks new clients and projects to support his staff and grow his business. In fact his next major project is the launch of David André Bridals.
"I am experienced in creating a few bridal wear pieces for clients, but now I have the opportunity to expand into an entire line, and it is exciting."
David has successfully carved out a market for himself in Haiti, but he also dreams of expanding his brand across the region.
"I have done work throughout the Caribbean, but exporting is a challenge because of the limited space and human resources within my company right now. I also need a strong financial partner, and someone with the commercial contacts within the fashion industry."
David believes that regional designers can attain success on the global stage if they collaborated more.
"We can come together and support each other much like other designers have done in Europe, the US and Asia. If we take our business seriously, we can be successful".
David further shared that Caribbean Export is in a prime position to enhance the capacity of regional designers, especially as it relates to brand development and market access.
"Regional fashion design firms need a good structure to able to move forward. This includes financial and technical support, training and information on the best markets within which to sell our products."
When asked about his recipe for success, David quipped that there were five key ingredients: dreams, passion, patience, devotion and humility. He further encouraged entrepreneurs, particularly those in Haiti, to work on building their dreams, implored them to always ensure they were giving the best quality and keep improving their craft.
"You need to believe in your dreams and never stop dreaming. Once you stop dreaming, you stop working. All you have in this life is your talent and your dreams. Use them as your escape from poverty and as your keys to success."
This article was originally published in Primed for Success Vol. 3.