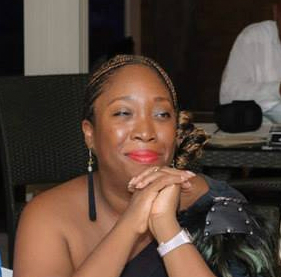 Vincentian-born, Trinidadian-raised and a citizen of the Caribbean, Kimya Glasgow, the CEO and head designer of her self-named clothing and lifestyle brand, aims to bring a modern version of classic Caribbean style to the world.
Encouraged by her mother's side of the family to express herself creatively, Kimya convinced her dad that instead of pursuing law as he did, she was destined for a future in fashion.
She studied in Barbados, worked in the British Virgin Islands, qualified for a micro business loan, and with it began the process of bringing her dream to life.
"That's how I stepped into business, and looking back, I should have been a lot more scared than I was," she said. "But when you are young, tenacious and driven, you believe you can move mountains."
We're all gifted, and capable of making a difference
Undaunted by numerous mistakes made along the way, Glasgow said a goal-oriented attitude enabled her to learn and grow from them. She credits her primary school teachers with fostering this mindset.
"They encouraged positive thinking from the get go, instilling in us that we have a special place in this world. God has given you gifts, they'd remind us, and you have to figure out how you will use them to positively impact others, even if in a small way," she said.
Glasgow's gift is creating beautiful things, and while running a fashion startup is challenging, she feels giving up, would be like burying her talent. Instead, she plans to share it with the world. Her high-quality resort and swim wear pieces are currently delivered to Caribbean-based customers via LIAT Quick Pack or couriered by willing travelers. But she's focused on building a sustainable production model to enable greater Caribbean presence, and gaining a foothold in the US, UK, EU and Dubai where she has captured the attention of buyers.
"… We have exceptional talent in St. Vincent that often does not go beyond our shores. So I'm working on raising the capital to enable me to partner with local artisans." she said.
This will enable Glasgow to increase production so that she can fulfil larger orders from overseas buyers.
The takeaway for women in business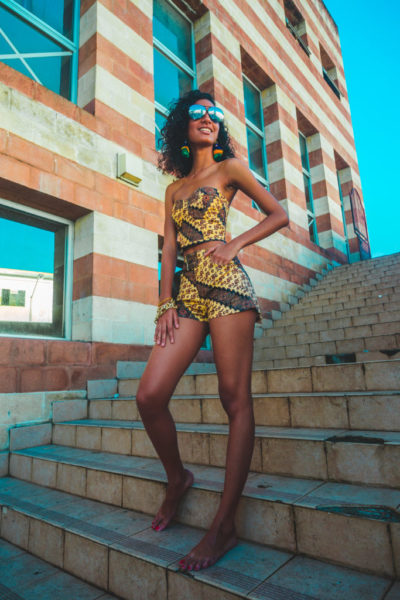 Know your worth, she says. Women in business have a great deal to offer their communities and the world. It's time we diminish unnecessary obstacles on their path to success.
"And when I say that, I'm not talking about just the legal side. It's the invisible things we do and say every day," Glasgow said. "Boys are never asked to set aside their entrepreneurial ventures to help mop the floor, or wash the dishes. But if a woman is baking cakes and making a living doing it, it's seen as a hobby."
Instead, she said, with vision, and the appropriate support, some so-called hobbies can be developed into profitable business ventures. Glasgow credits programmes such as Women Empowered through Export (WE-Xport) with creating a space where women can access the mentorship, technical and financial support needed to grow their businesses.
Through the programme, she successfully scaled up her business and is getting export ready.
The 2009 Caribbean Fashion Awards winner has shown at fashion weeks in Miami, Jamaica, Trinidad & Tobago, Barbados, St. Kitts and St. Vincent. Mustique, Bequia, Grenada and New York have also featured her collections. As she gears up for more meaningful export in 2019, the Kimya Glasgow brand is shaping up to be one to watch.
Visit the We-Xport booth at Bmex in June 2019 to view the Kimya Glasgow lifestyle brand.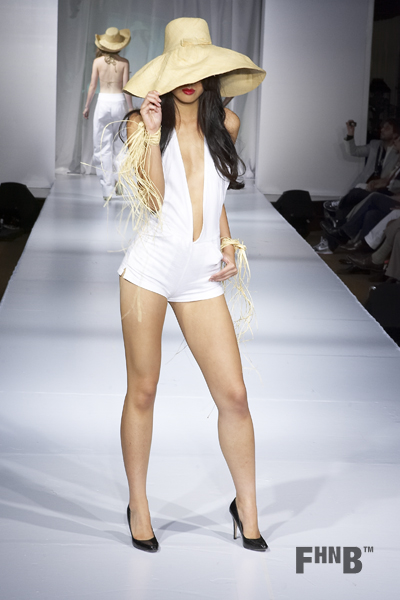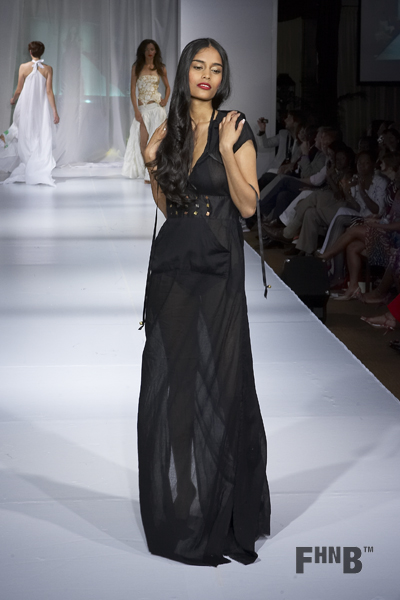 Follow Glasgow's fashions online at: www.kimyaglasgow.com and @kimyaglasgowinc on Facebook and Instagram.